Part 12: Freizeitpark Plohn, Lengenfeld, Saxony, Germany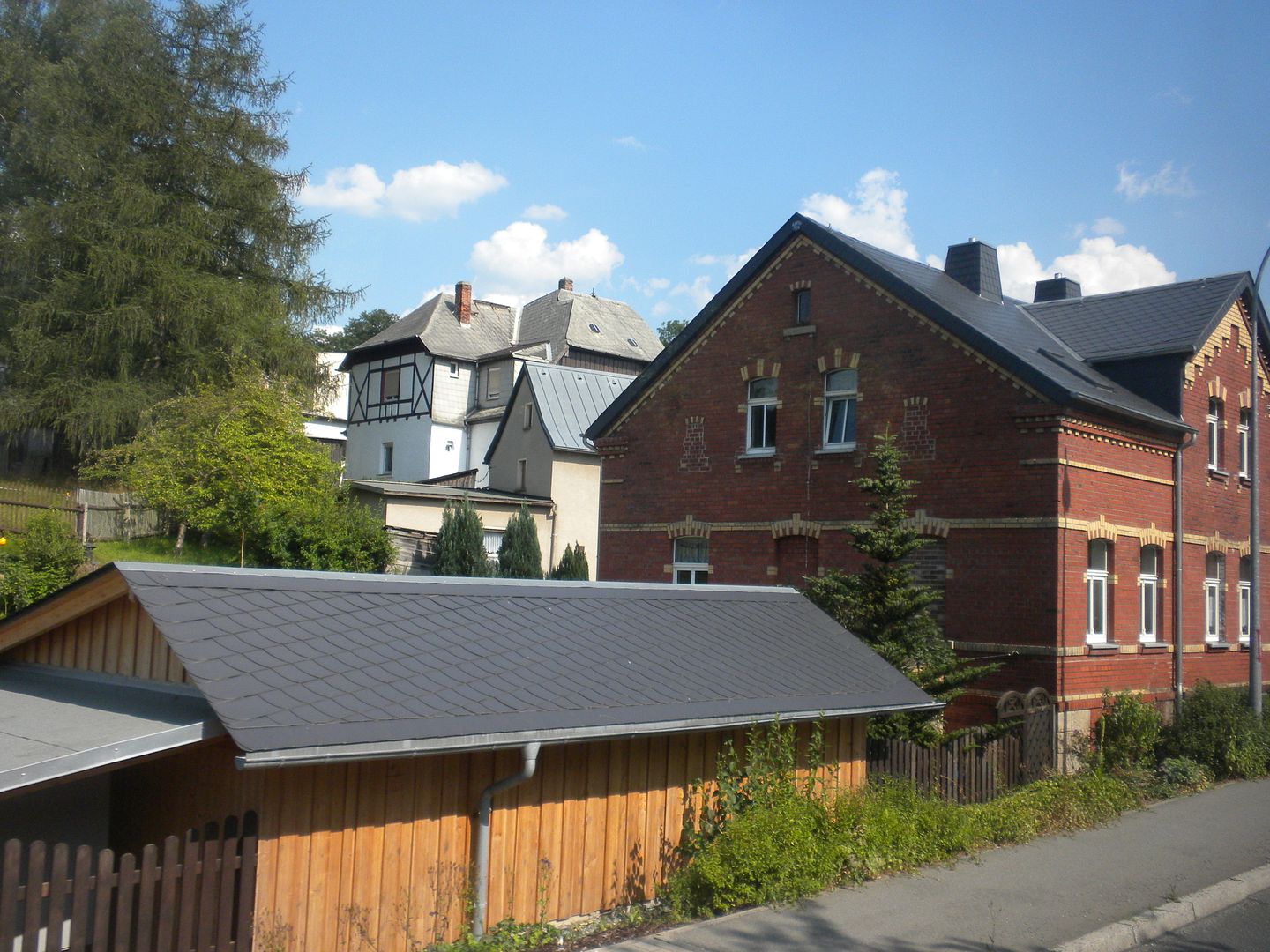 On Saturday July 27 we traveled into Saxony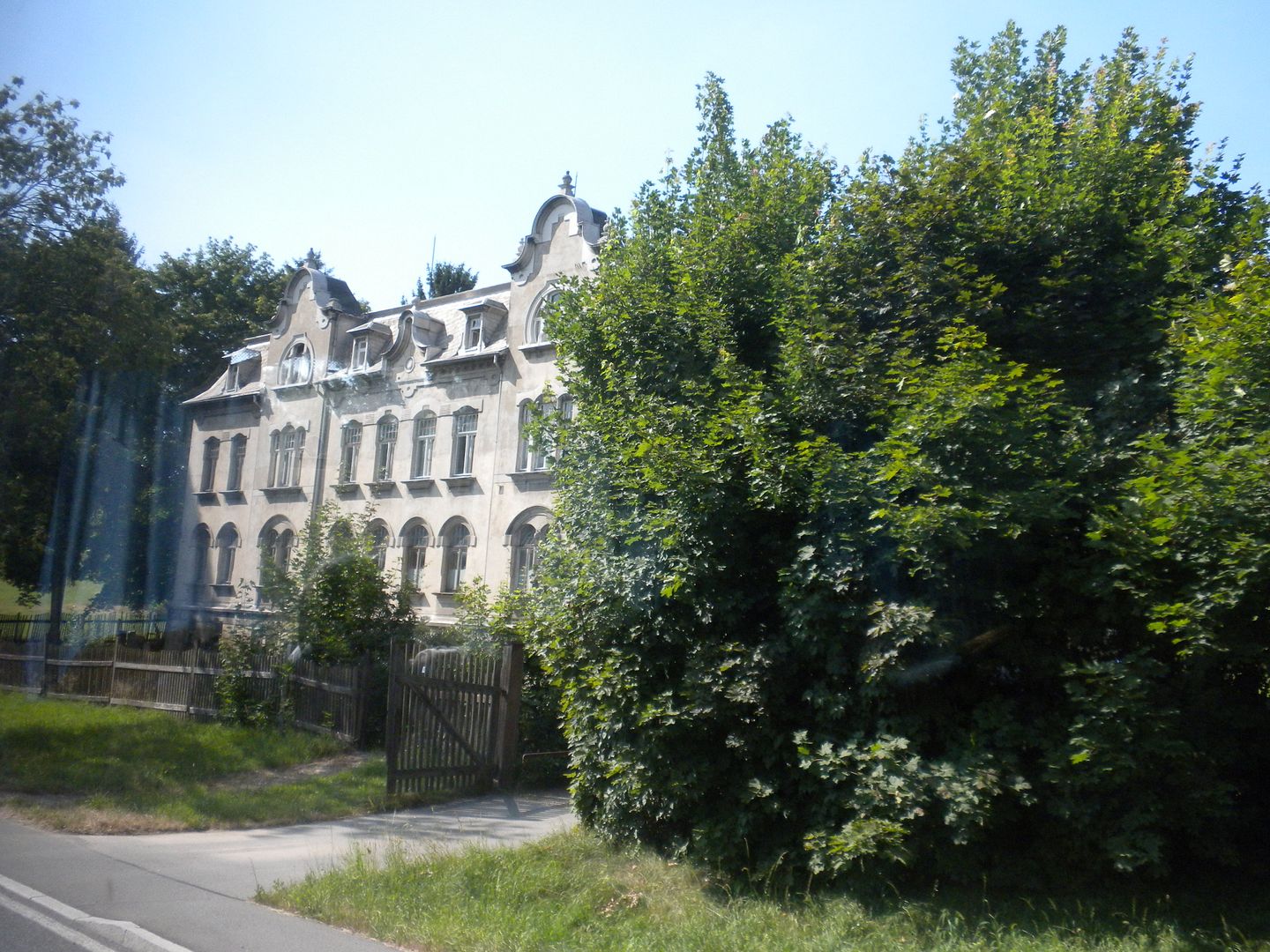 in what just a quarter of a century ago was Communist East Germany. This would be our first of two parks in this land formerly behind the iron curtain, and this one was operating at that time.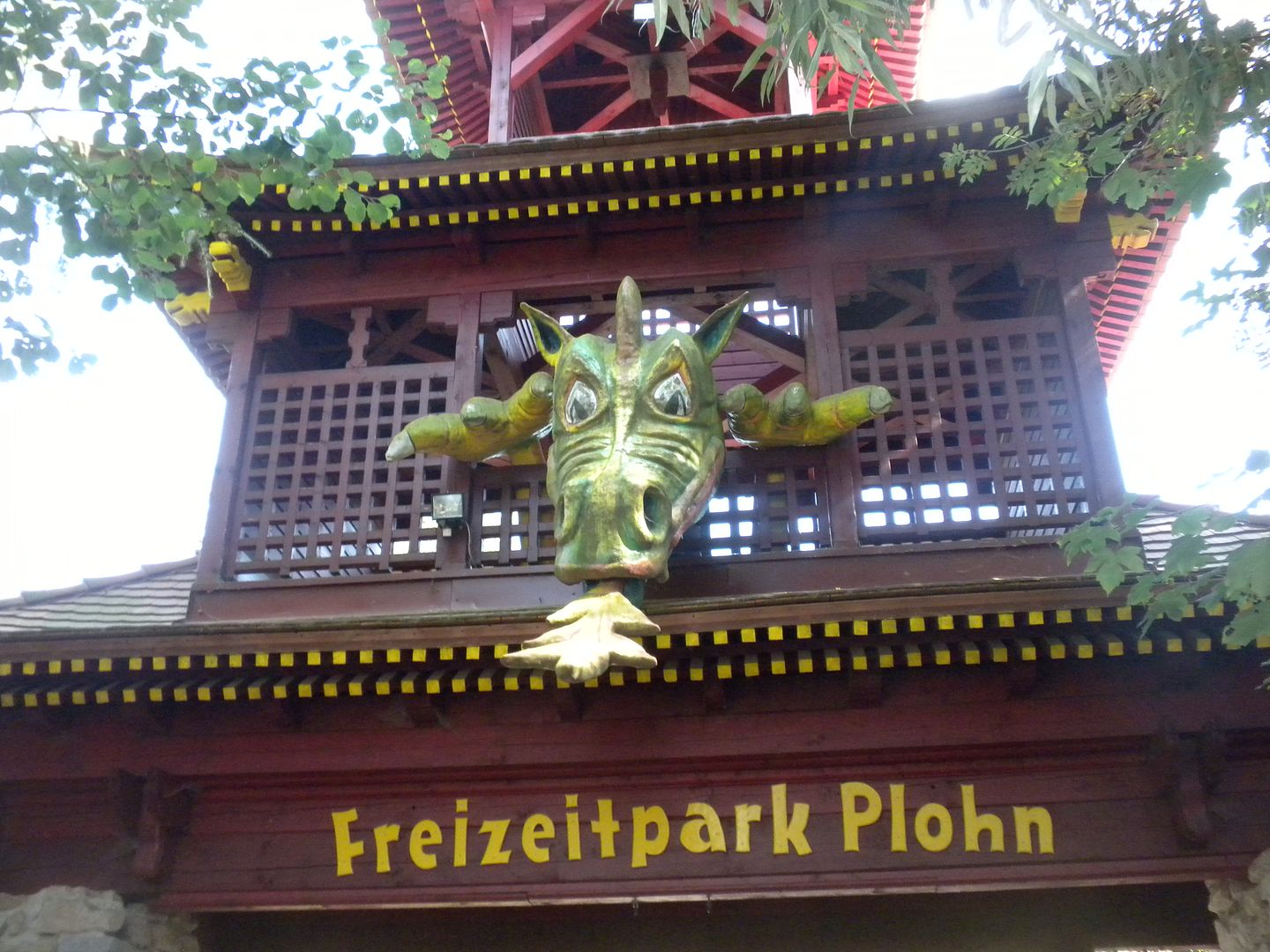 This is an unusual park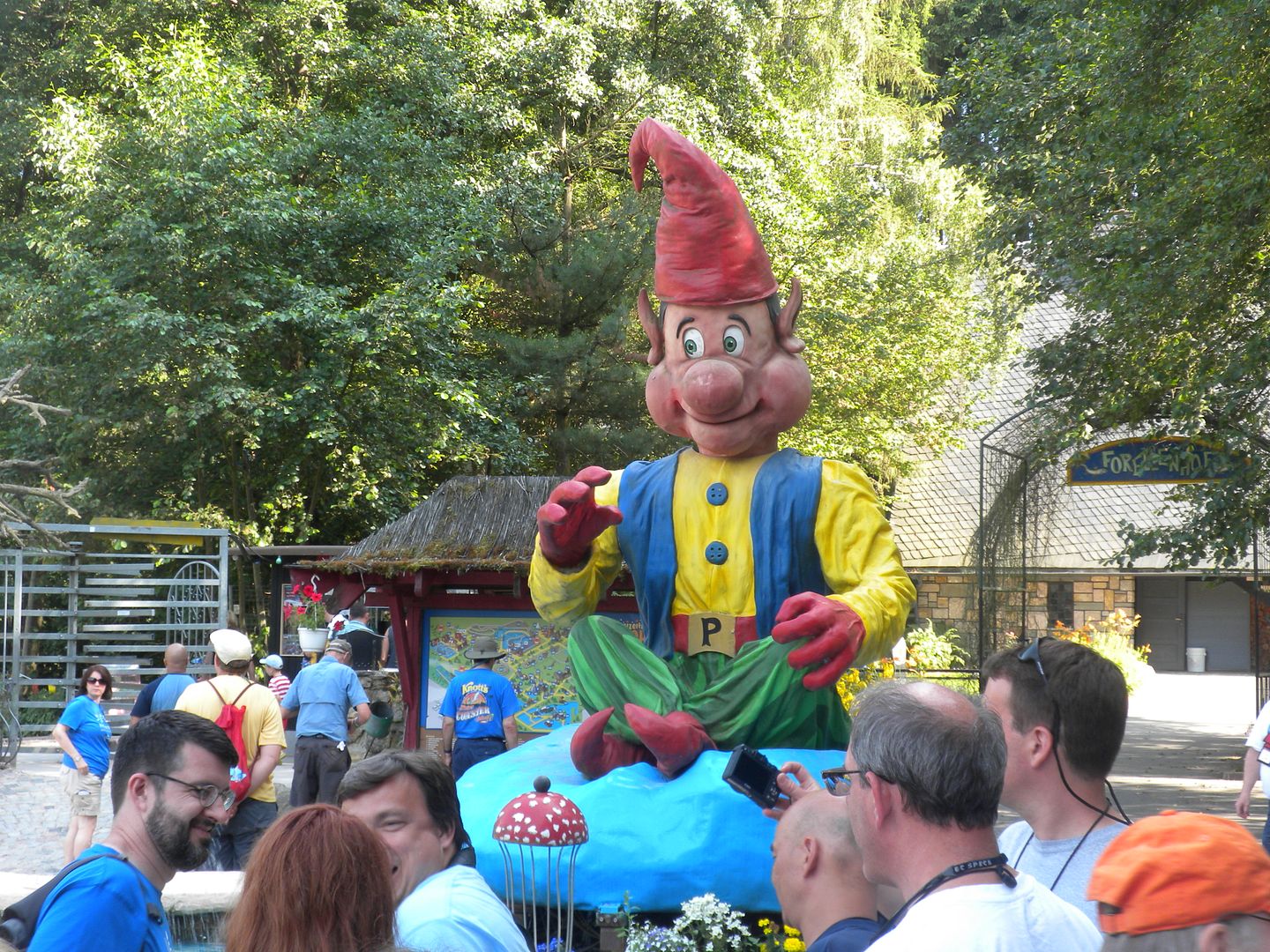 from the odd but enchanting Plohni mascot to the unusual rides to the meandering pathways that seem more to have evolved rather than have been planned.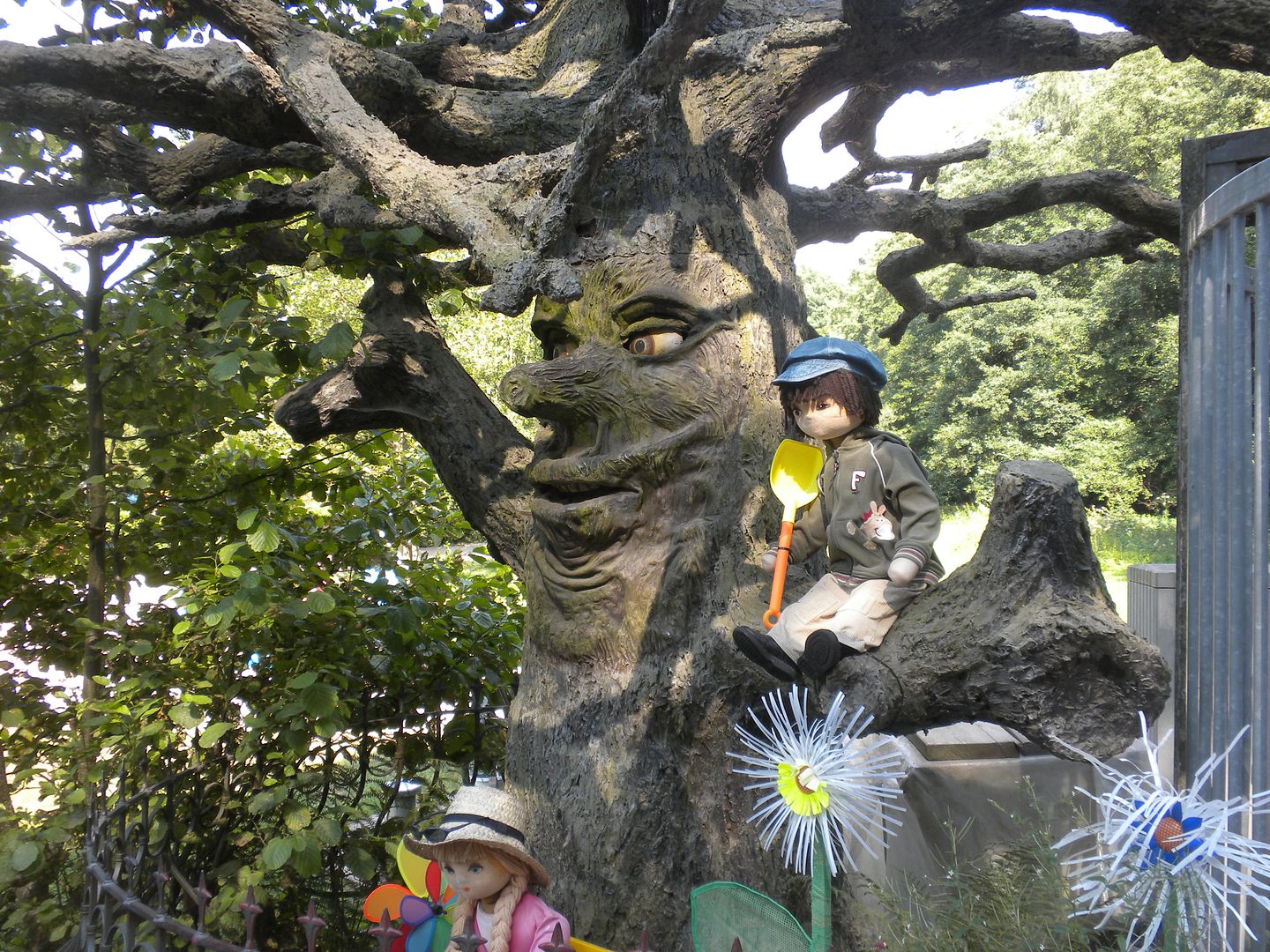 The park is divided into several themed sections, so I will review each section.
Plohnidorf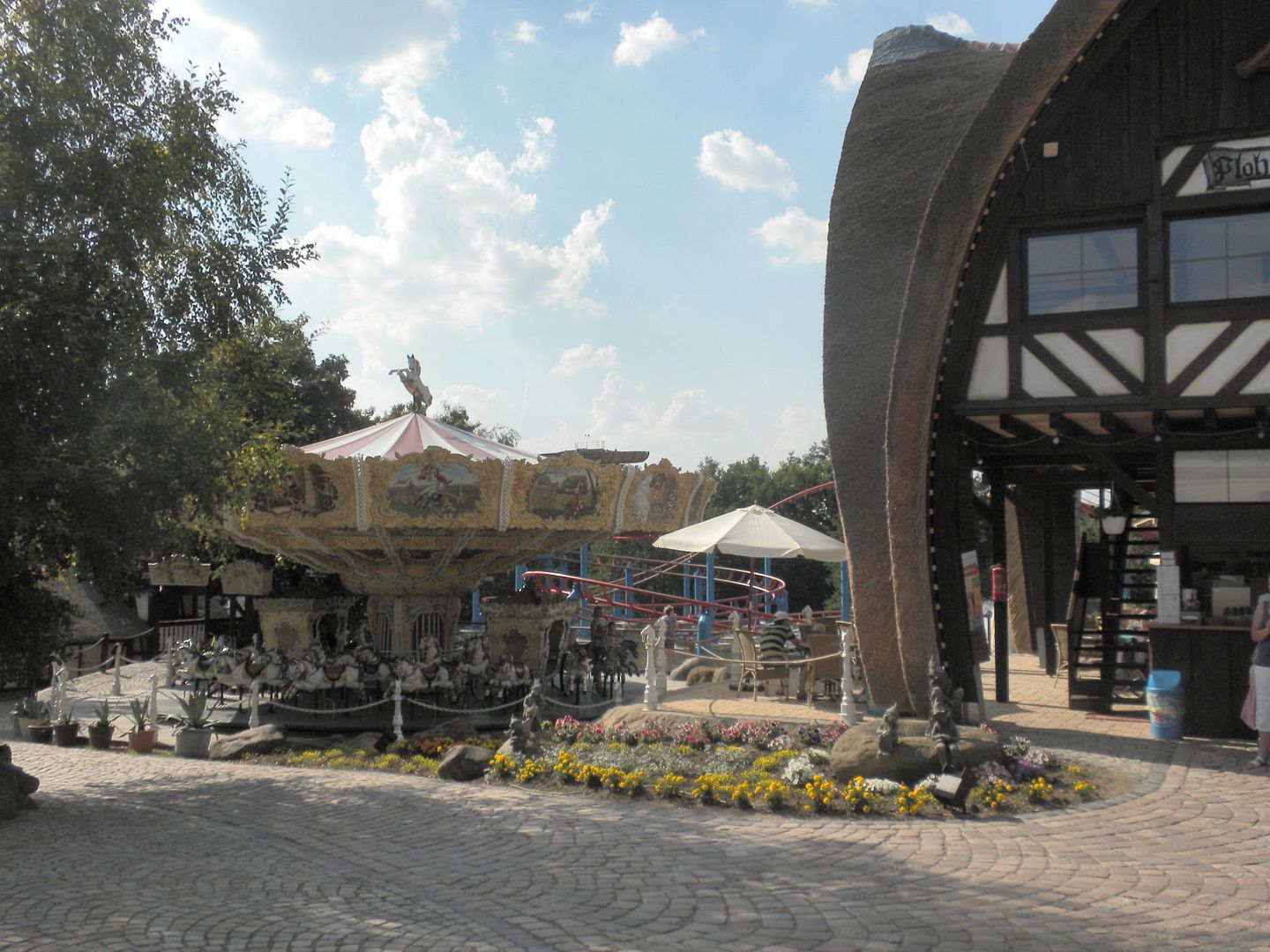 This newest section is based on the park's mascot and has one coaster: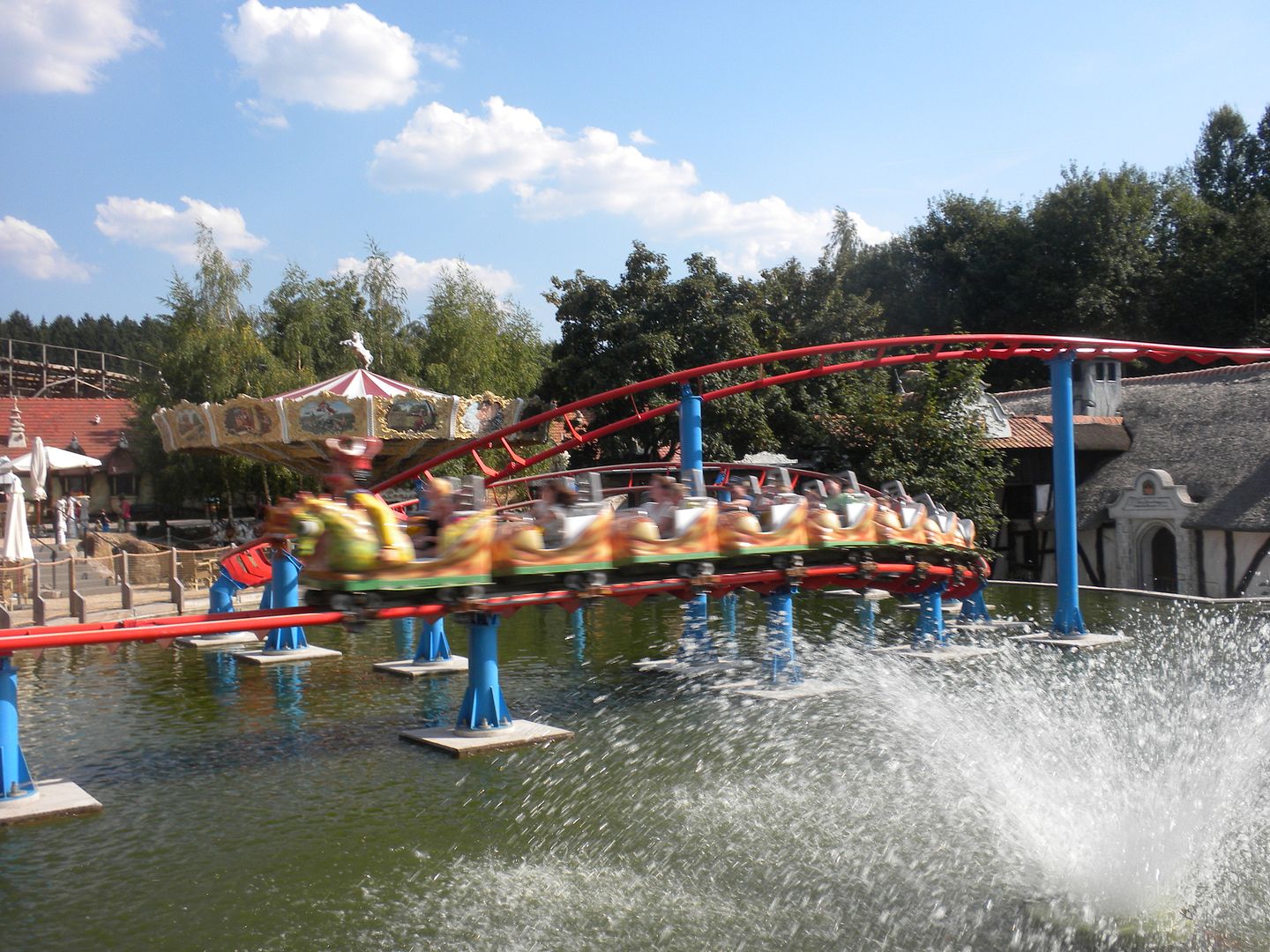 Plohseidon: (Zierer, Family Coaster, 2011)


Plohni leads on two sea horses around a small lake. It gave a good ride – 1 ride.
Other rides include:
Plohnis Tauchfahrt: This short dark ride takes you on Plohni's adventures – 1 ride.


Nostalgie-Pferdekarussell (Nostalgic Horse Carousel): Relocated from Heide Park, this carousel has rocking horses – 1 ride.
Western Town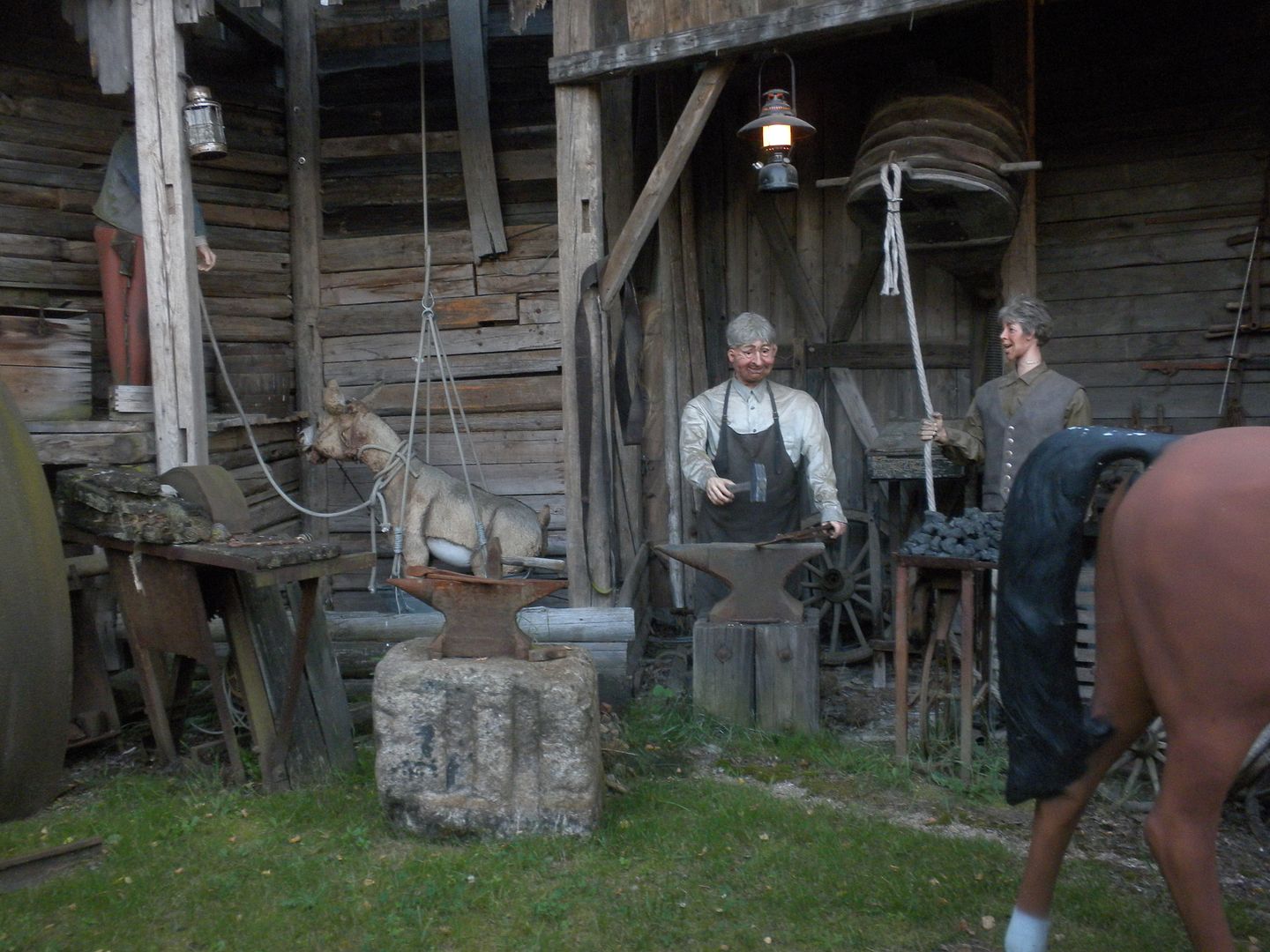 The park's largest section in terms of rides has a western theme, something I am sure was added after the curtain fell. Its dirt pathways add authenticity, and it has the park's best attractions including 2 coasters:


El Toro: (GCI, Wood Coaster, 2009) This coaster gives a great ride.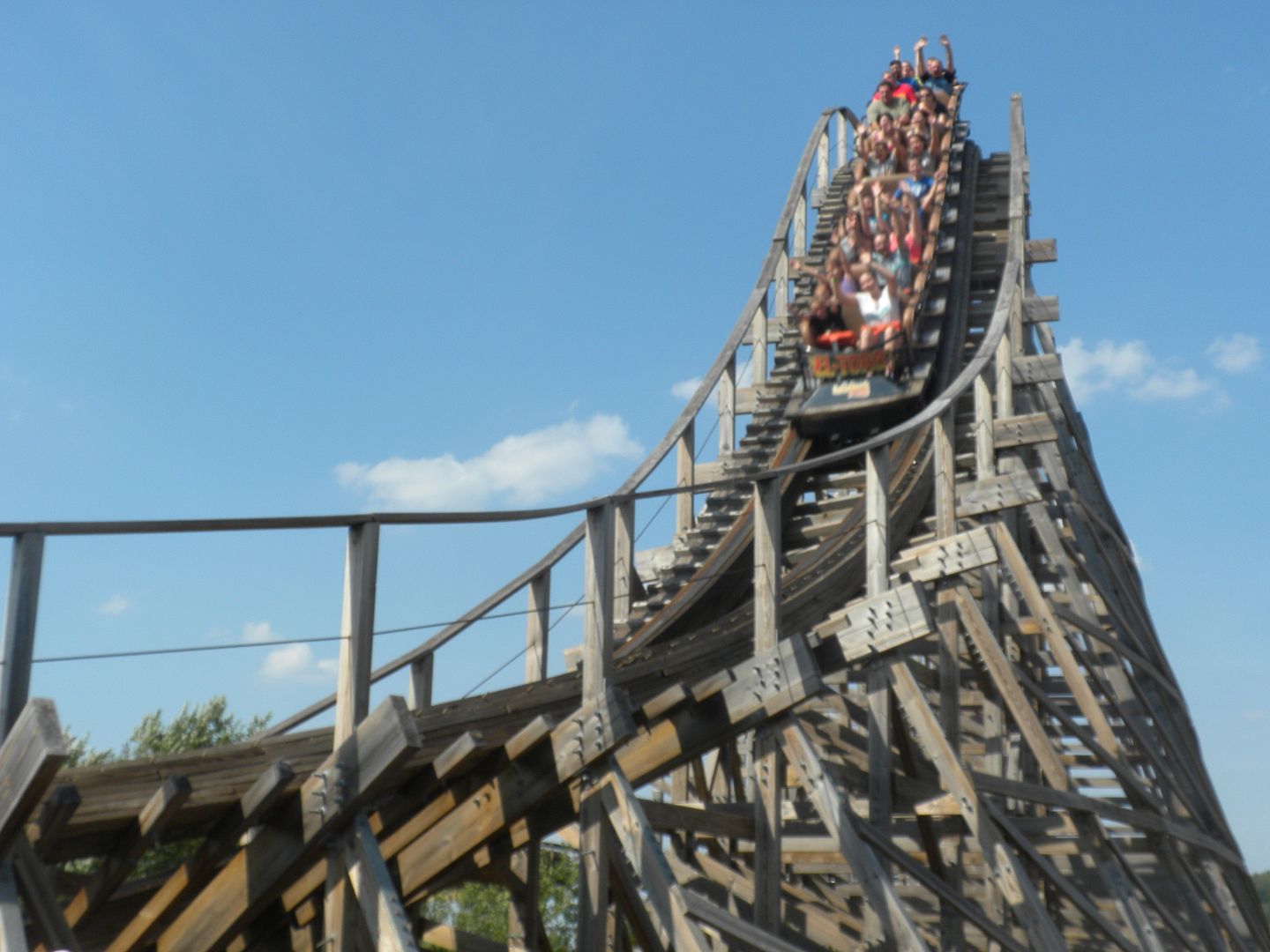 It is not long, but it packs a lot into its footprint.


The speed is great, airtime is prevalent and it interacts nicely with the log flume.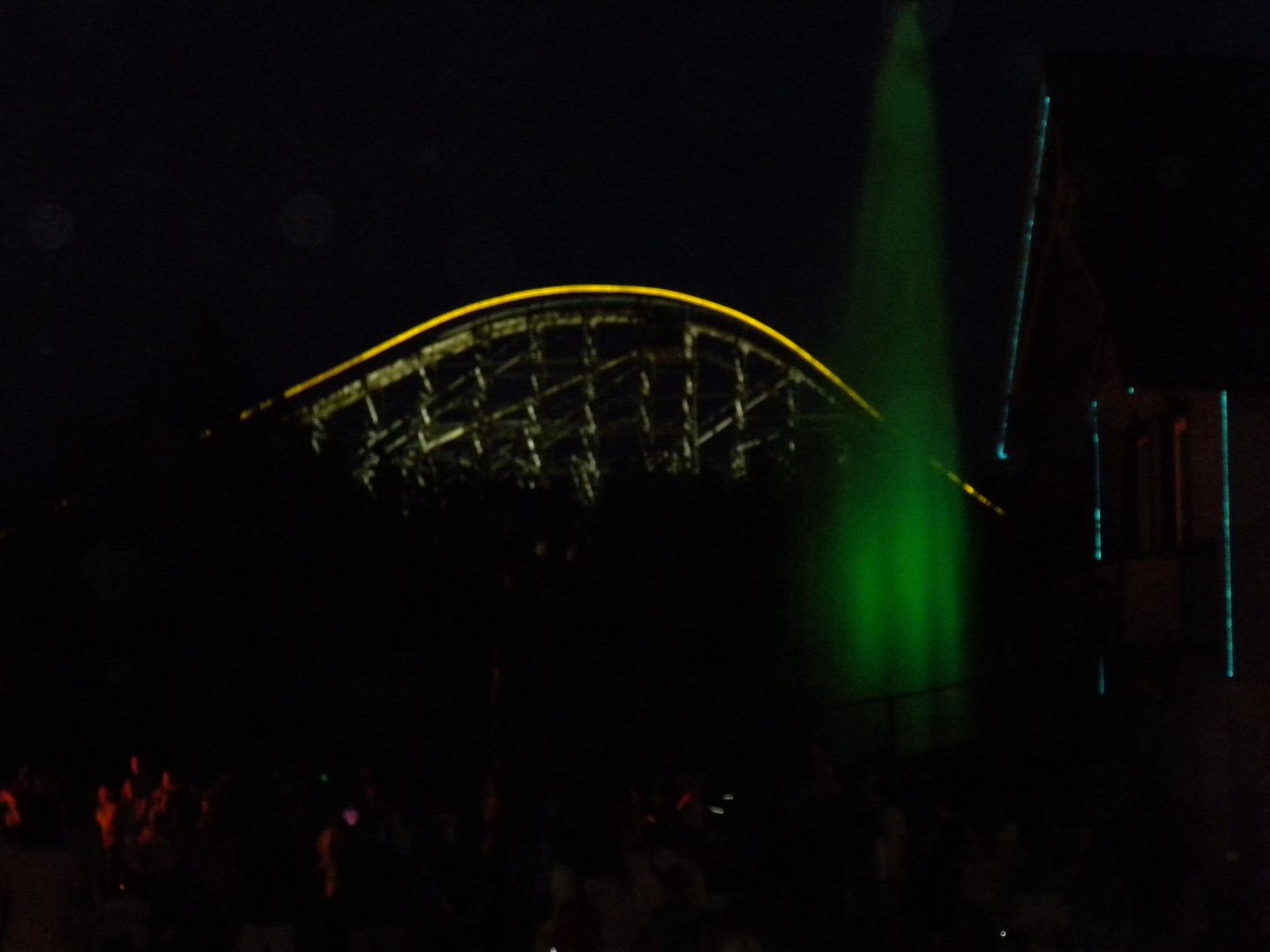 Thanks to a special event the park was open late so we had rare-to-Europe night rides on a wood coaster – 5 rides, including several at night.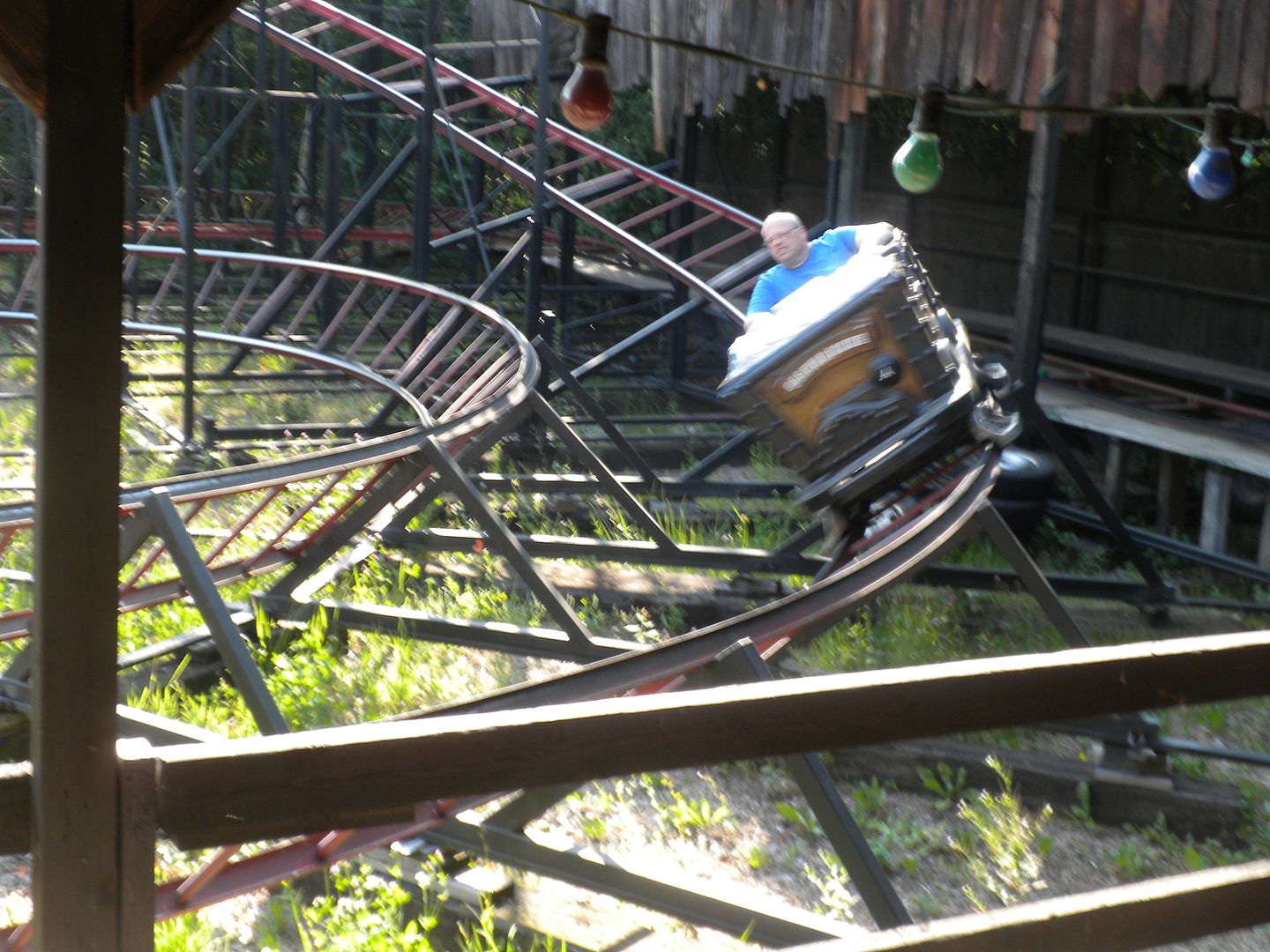 Silver Mine: (Zierer, Flitzer, 1975/1991/1996/2000) Relocated from Adventureland as Der Flitzer, Avonturenpark Hellendoorn as Rioolrat, and Spielerei Rheda-Wiedenbrück as Mäuseachterbahn.


Flitzers are always fun and the mine theme works well with it. It gave a great ride – 1 ride.
Other rides in this section include:


Crazy House – Der verrückte Kletterspaß: This obstacle/ funhouse structure was challenging -1 walkthrough.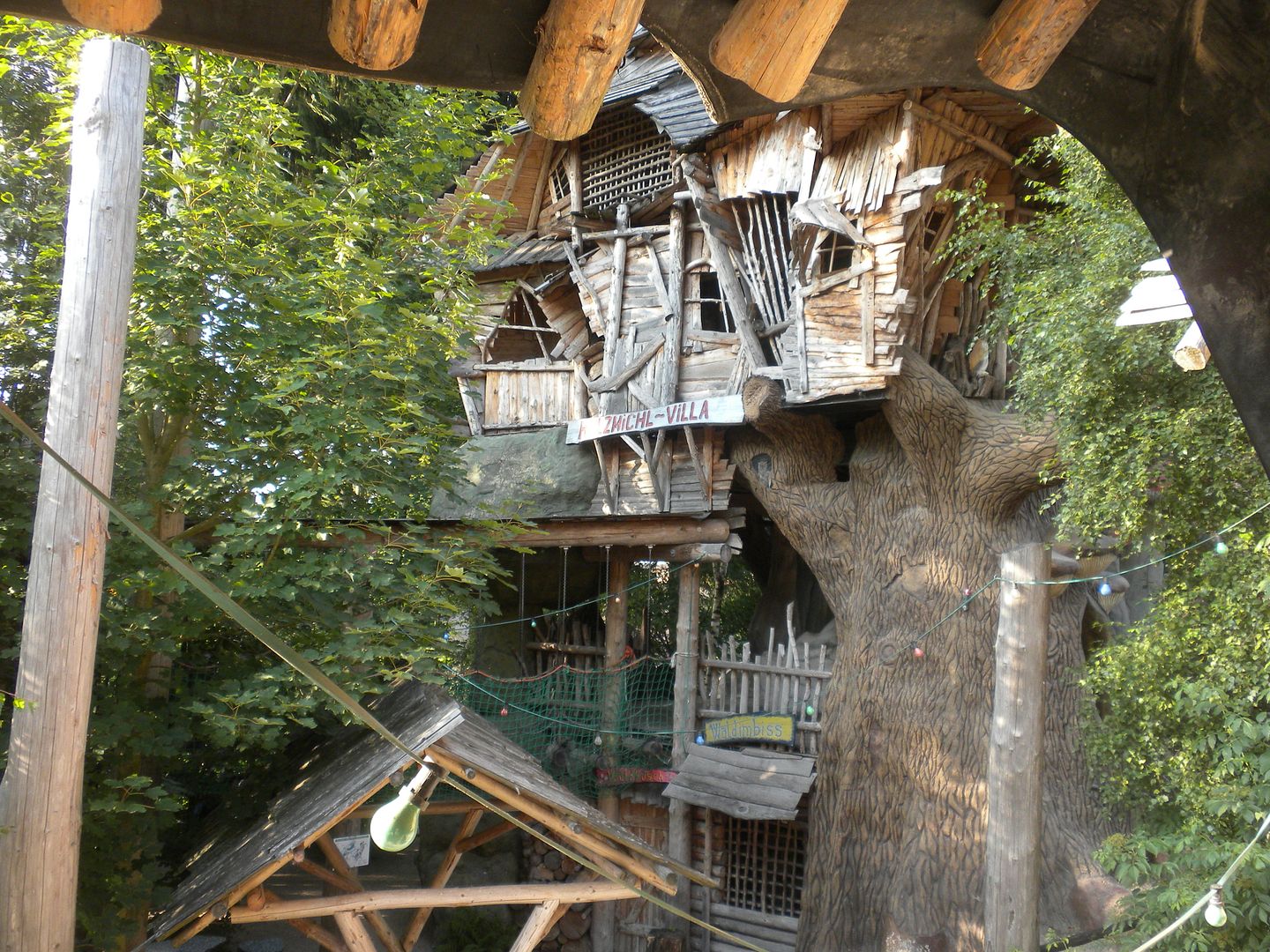 Holzmichl-Villa: Attached to the previous attraction is a similarly challenging house – 1 walkthrough.
Geistermühle (Ghosts Mill): This short walkthrough is a bit bizarre but fun – 1 walkthrough.


Wildwasserbahn mit Geisterbahn (Flume with Ghost Train): This excellent flume has a good dark ride portion, has nice drops and interacts with El Toro – 1 ride.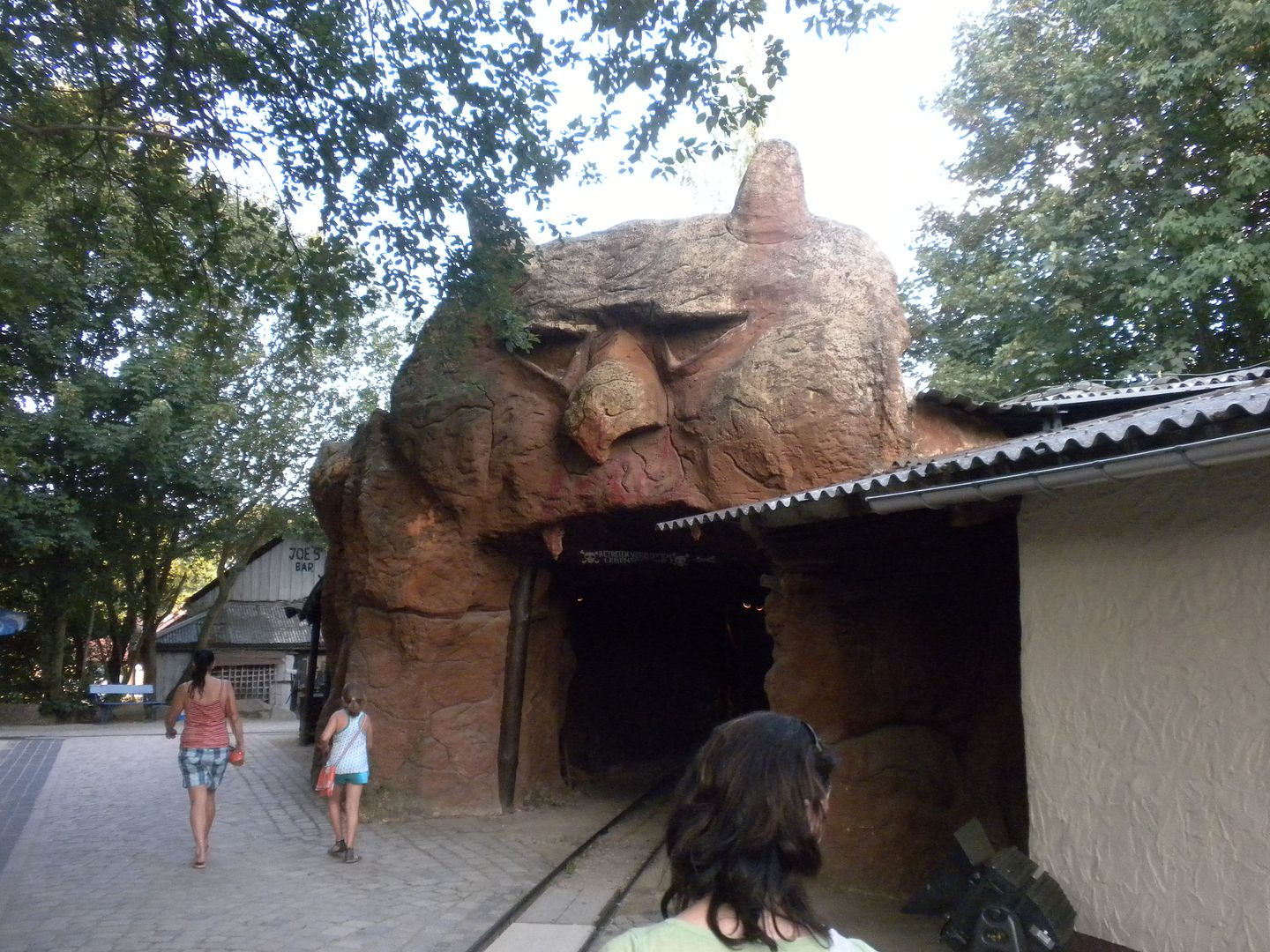 Westerneisenbahn (Western railway): This very slow moving train only goes around Western Town – 1 ride.
I did not ride Westernrodeo, a bull themed Breakdance.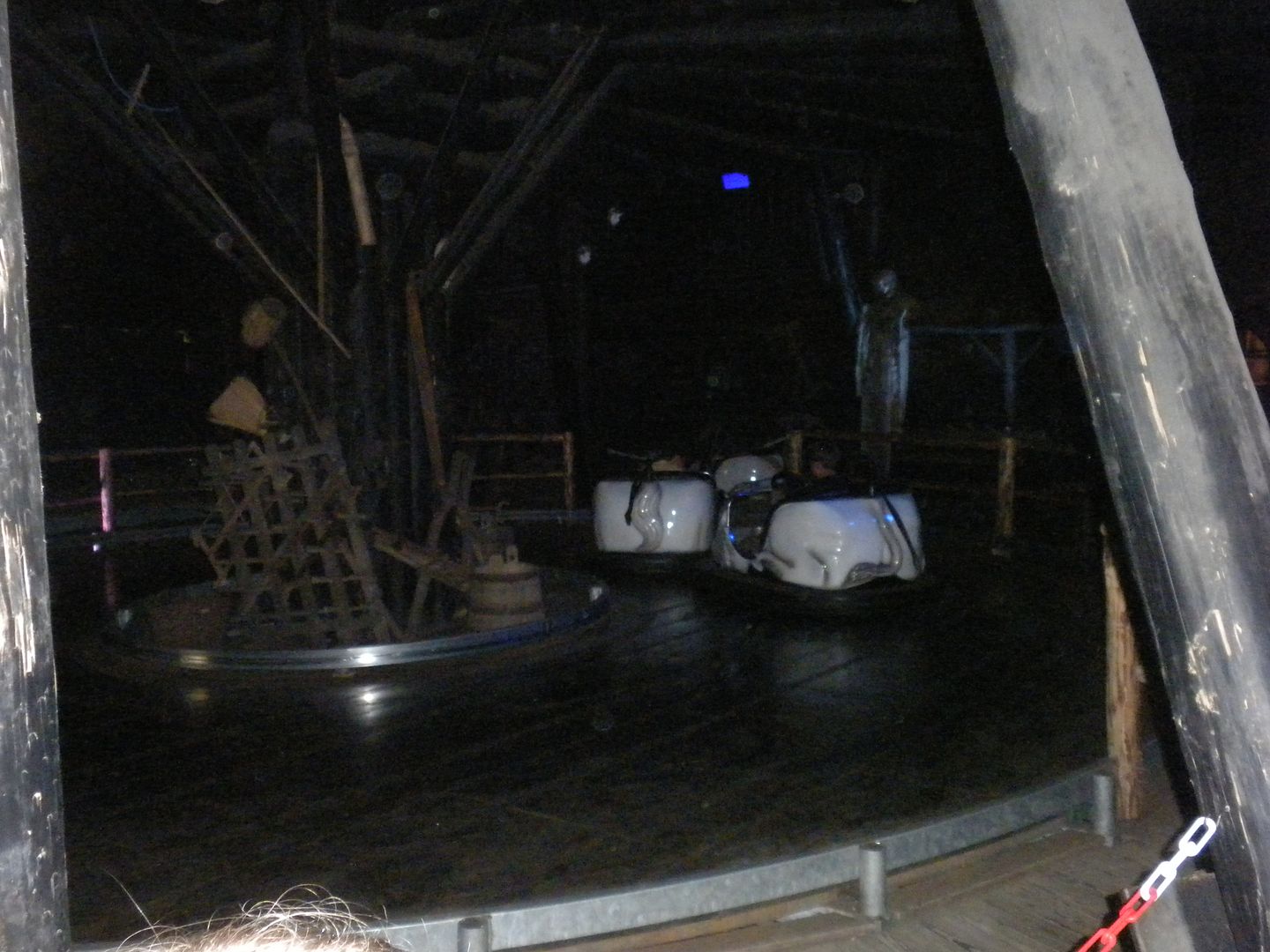 There are 3 children's rides including the Grusel-Scooter (Creepy Basement Scooter), ghost themed dodgems in a very small circle. Shows in this section include Puppentheater and Western Arena (Festhalle). Also here is Deutschlands größtes Baumhaus, a sloping tree house; Kletterberg, a climbing mountain; Rutschbahn Wilde Sau, slides; Schaubauernhof (Demonstration Farm); Schaubergwerkrz, animated miners; and Trampolin-Anlage, trampolines.
Märchenwald


This Fairy Tale village has animated scenes throughout in Reise durch Grimms Märchenwelt (Travel by Grimm's Fairy Tale World). There are a few rides, which I did not ride: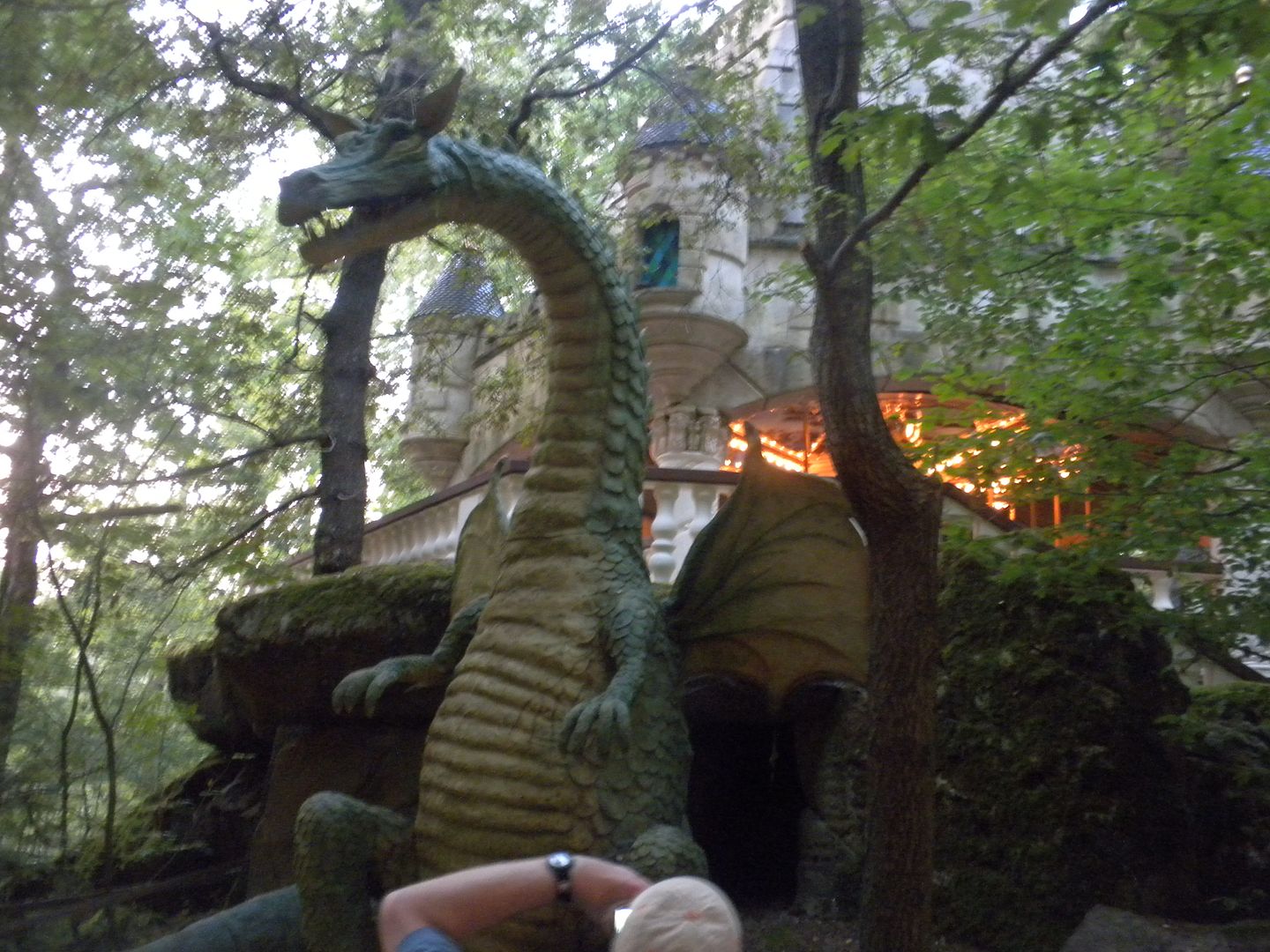 Märchenkarussell (Fairy Tale Carousel) and Rapunzelschloss mit Karussell (Rapunzel Castle with Carousel). There is also a children's ride.
Japanese Garden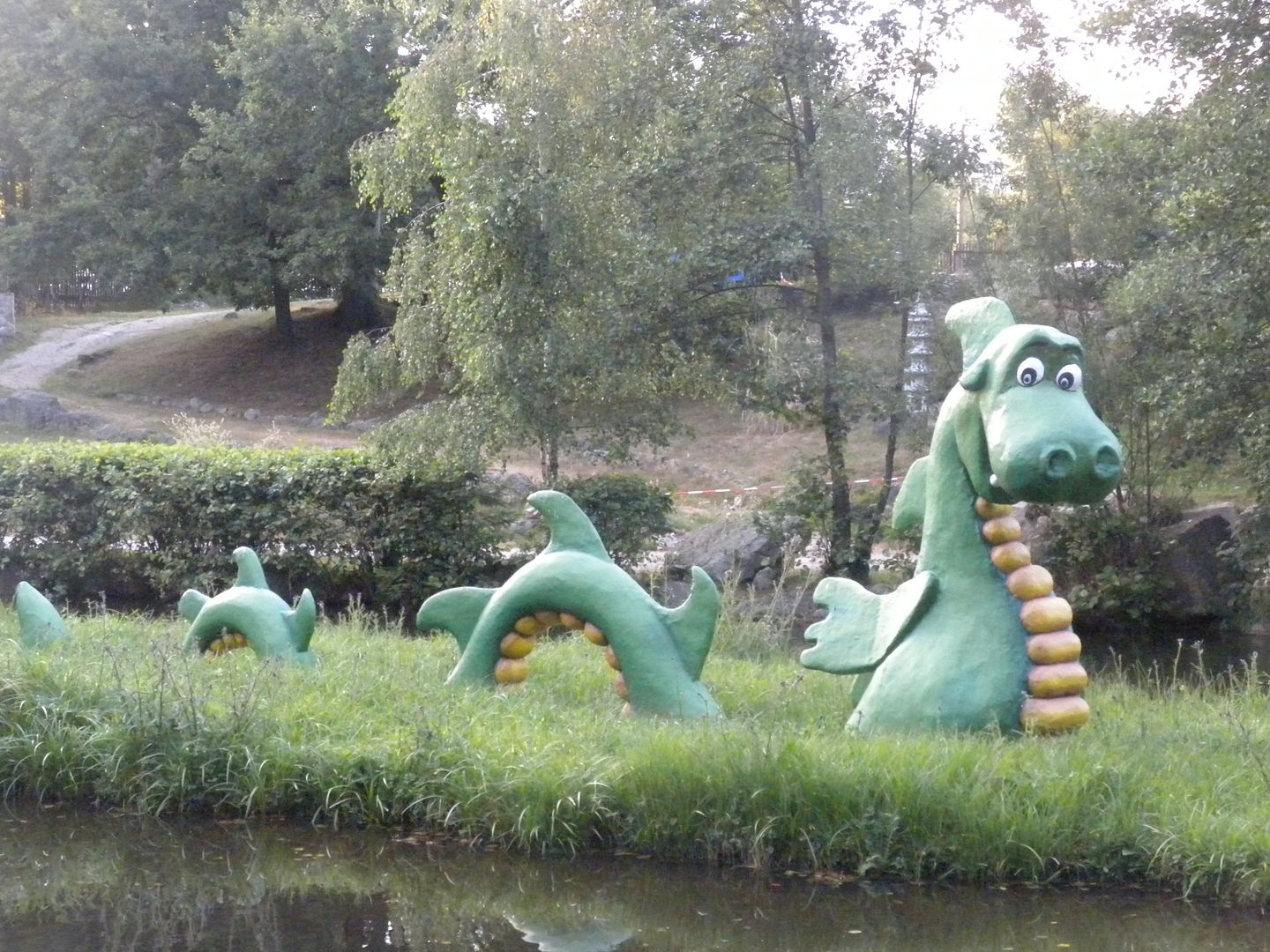 This section is located near the front of the park around a small lake. Rides include:


Fluch Des Teutates: This spinning raft ride is the new ride for this year. It gives a good spinning ride without getting you too wet – 1 ride.
I did not ride Funny-Boats, bumper boats, or Drachenschaukel (Dragon Swing), a Rainbow type ride at an extremely slow speed.
Dinoland
This prehistoric area is set on a large lake. Rides include:


Floßfahrt durch die Urzeit (Raft Ride through the Primeval):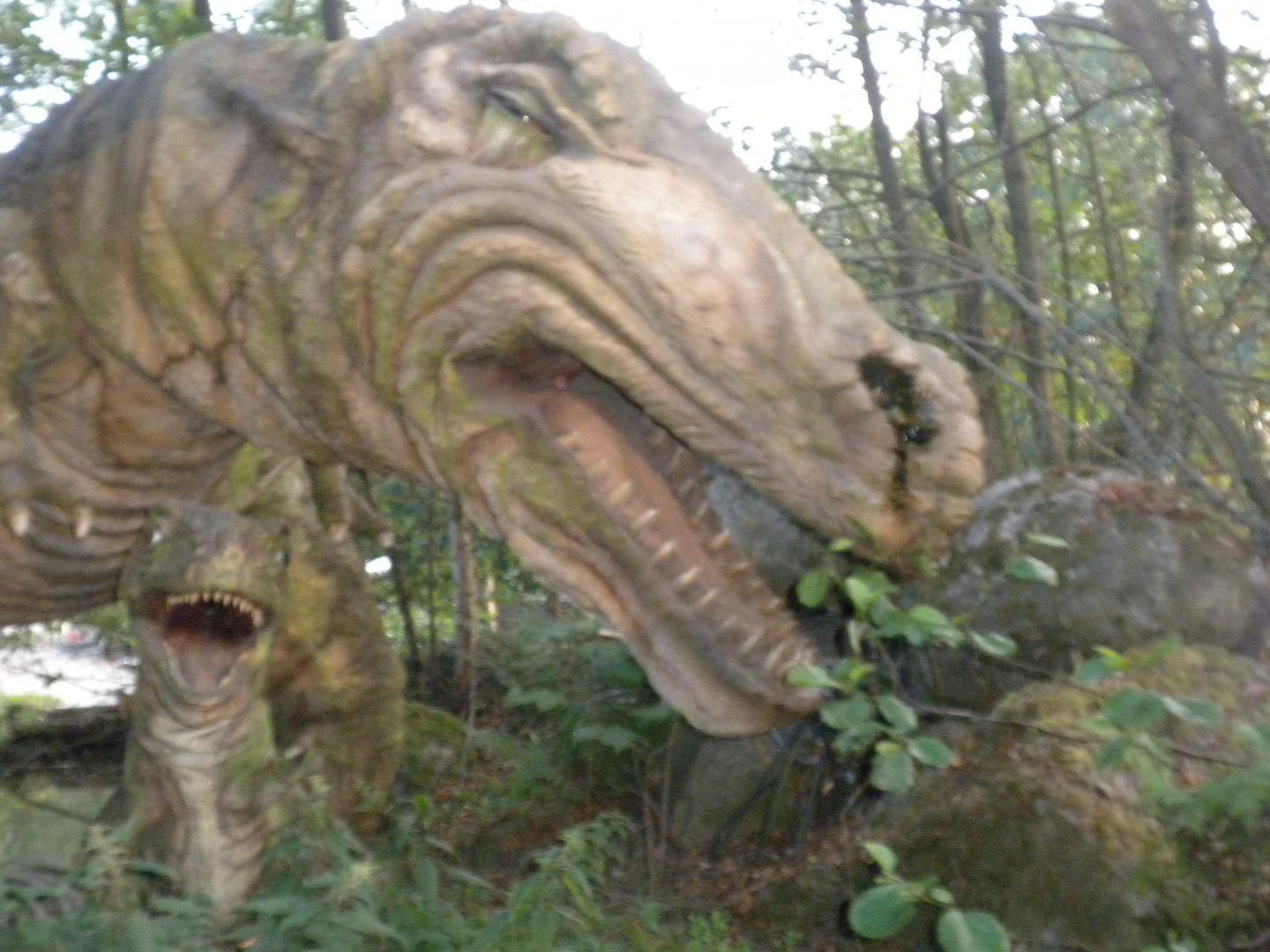 This slow boat ride passes many dinosaur scenes.


The lake is quite murky as can be seen from this dinosaur who continually reaches into the water – 1 ride.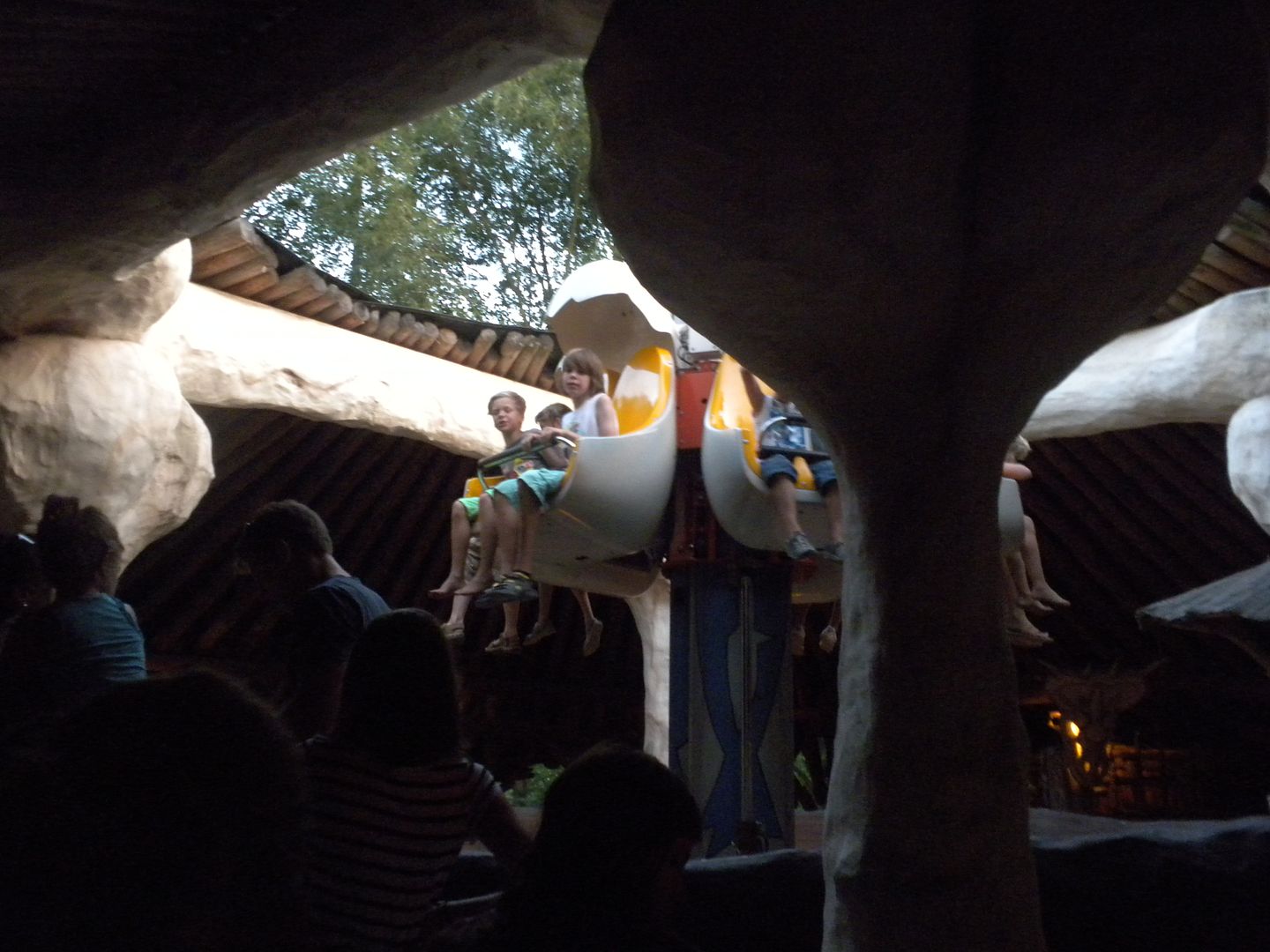 Freefall Tower im Urzeitdorf (Freefall Tower in Prehistoric Village): Although a small bounce tower, the dinosaur egg theme is unique – 1 ride.
I did not ride Feuersteins Kanonenboote (Flinstone's Gunboats), paddleboats. There is also a Flintstone themed children's ride.
Vintage Park
This small section has one coaster: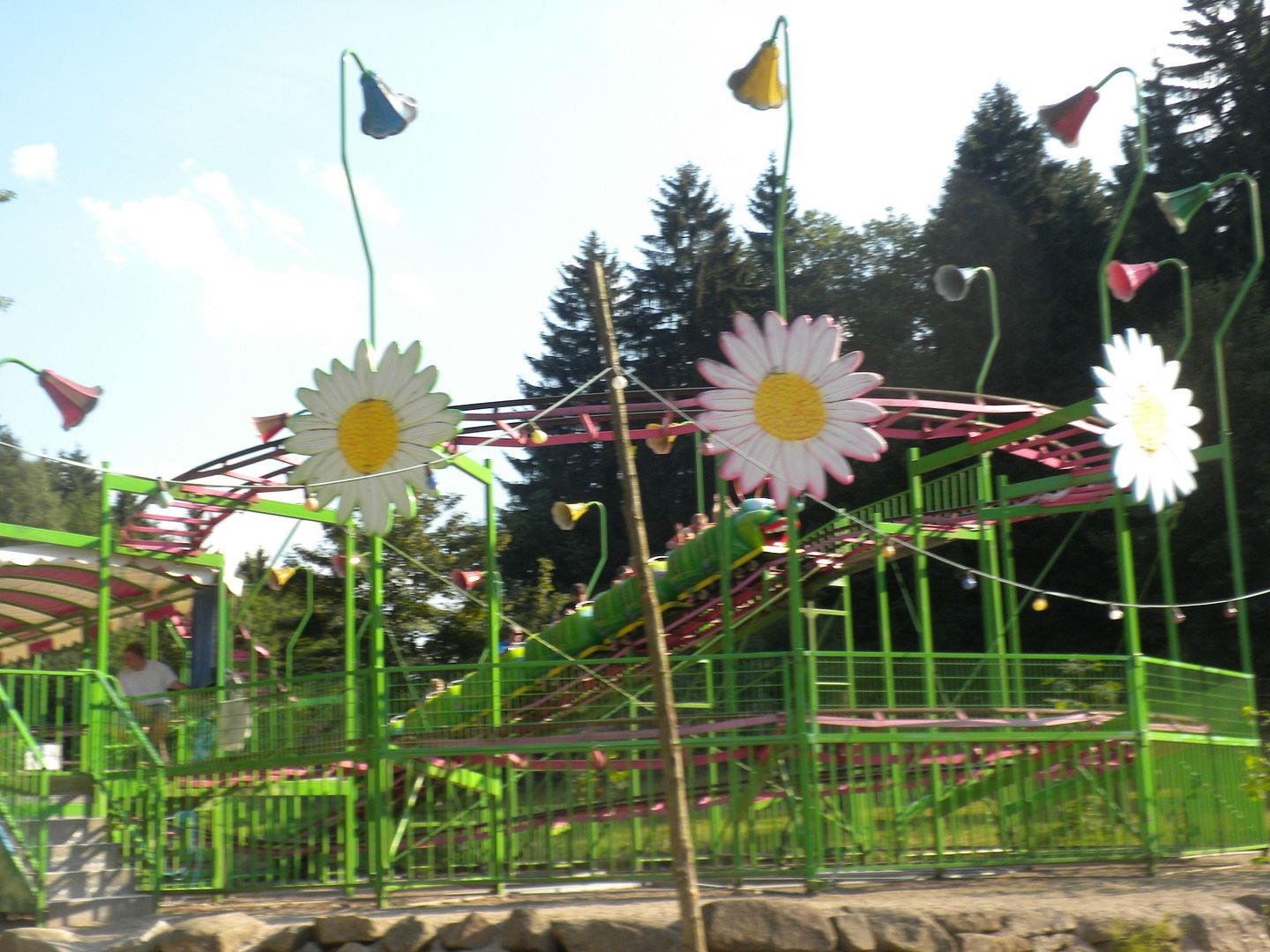 Raupe (Caterpillar): (SBF Visa Group, Wacky Worm, 2006) Gave the expected ride – 1 ride.
There is one other ride:
Oldtimerfahrt: A short course on powered cars – 1 ride .
There are 4 children's rides. There is also a Nature park section.

We had about 6 hours in this unique park. It gave us plenty of time to explore as well as get multiple rides on the signature coaster.


It was fun to see a park opened late and we enjoyed our few night rides before it was time to go.
Up Next: Belantis