Part 11: Freizeit-Land Geiselwind, Geiselwind, Bavaria, Germany
On Saturday, July 27 we began week 2 of our trip by driving back through Bavaria to a park that was added as a drivers' break. While Freizeit-Land Geiselwind is a small park and we had less than 3 hours scheduled here, we became concerned when traffic problems made us an hour late getting to the park.


Trip organizers considered taking time from the next park to ensure we had plenty of time, but light crowds and the parks willingness to close rides for a rolling ERT allowed us to get all the credits quickly and still have time for other rides.
The park has 4 coasters: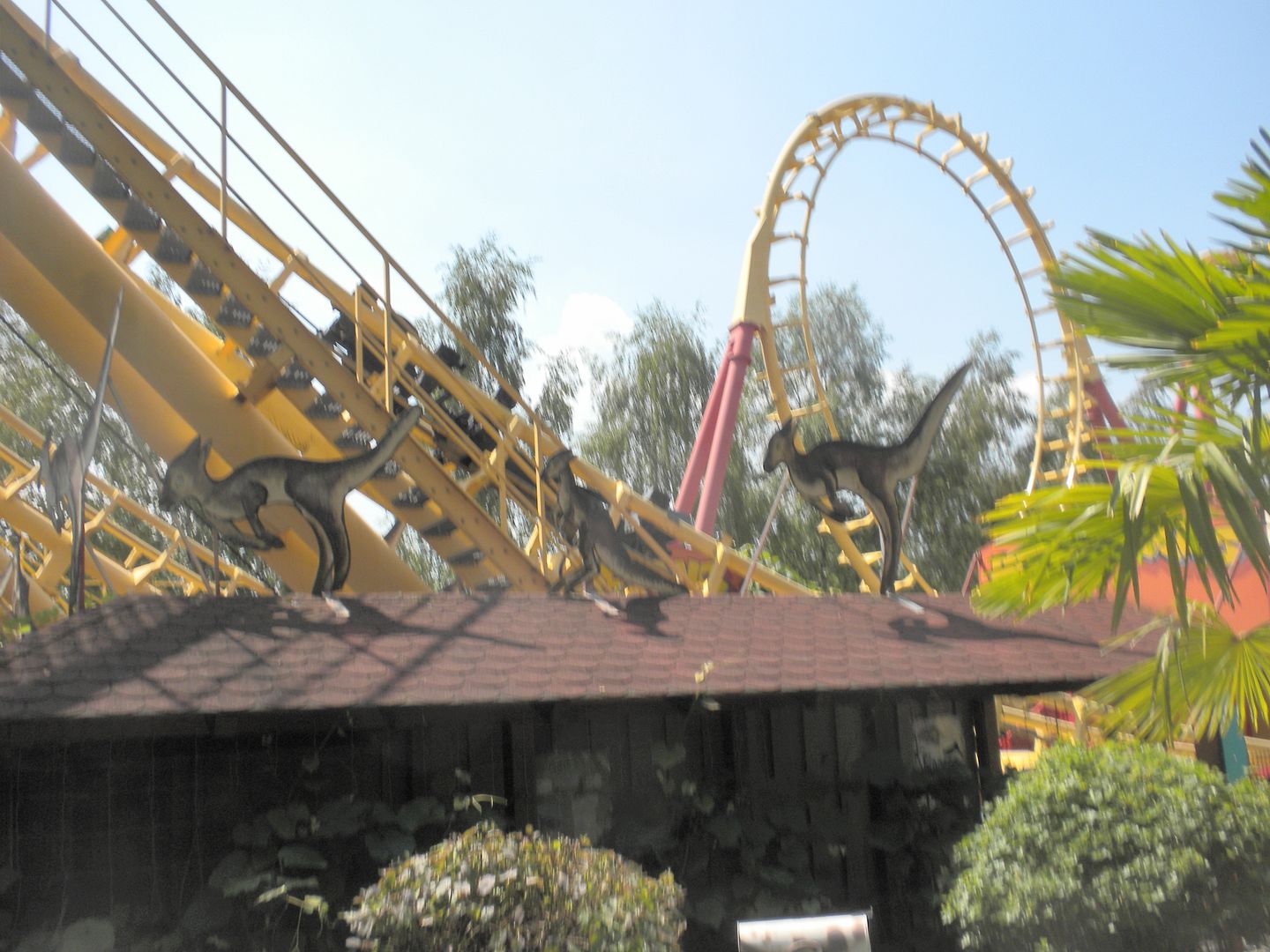 Boomerang: (Vekoma, Boomerang, 2000) With some nice Australian theming, this gave the expected ride – 1 ride.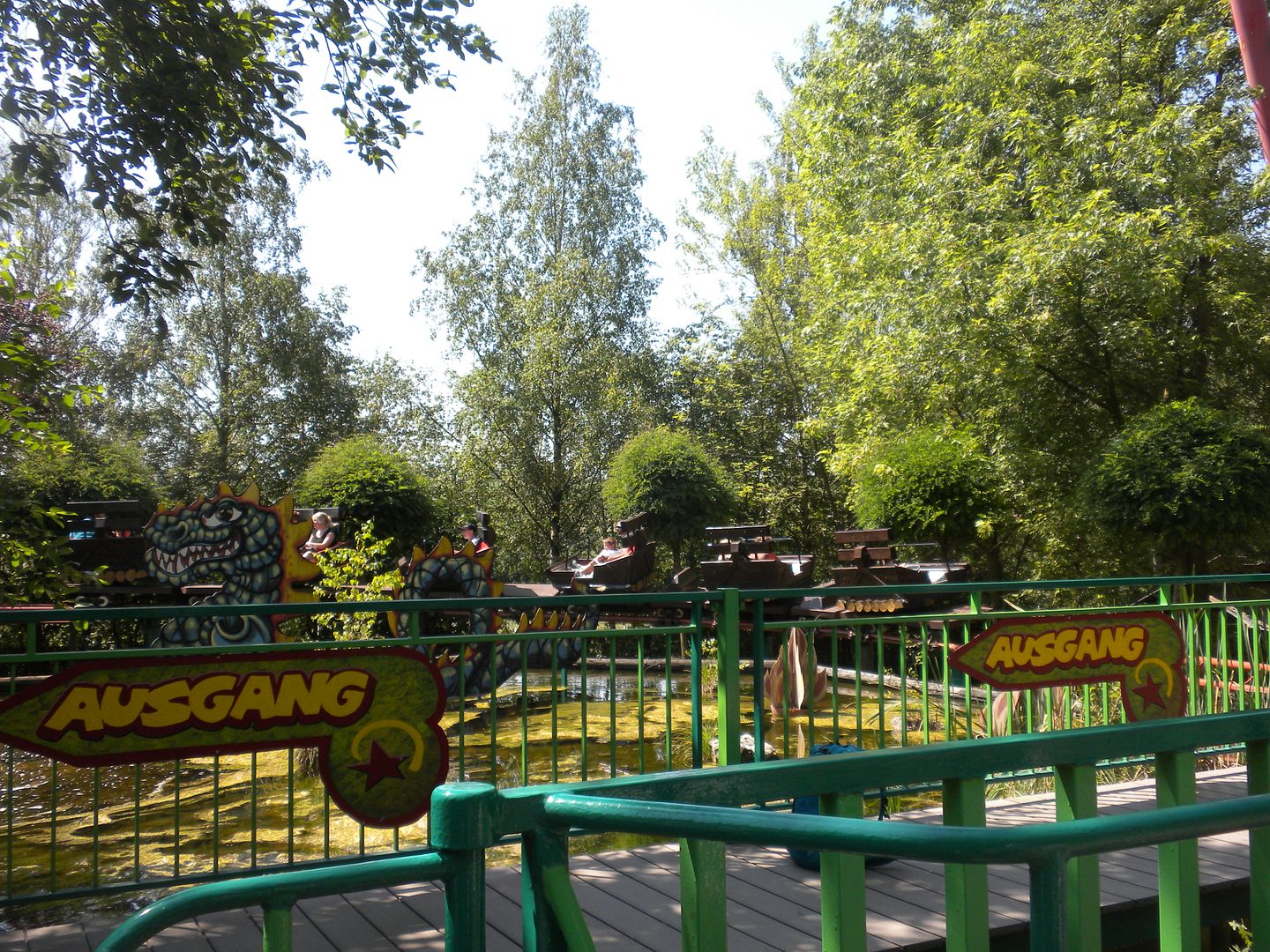 Drehgondelbahn: (Zierer, Spinning Coaster, 1994)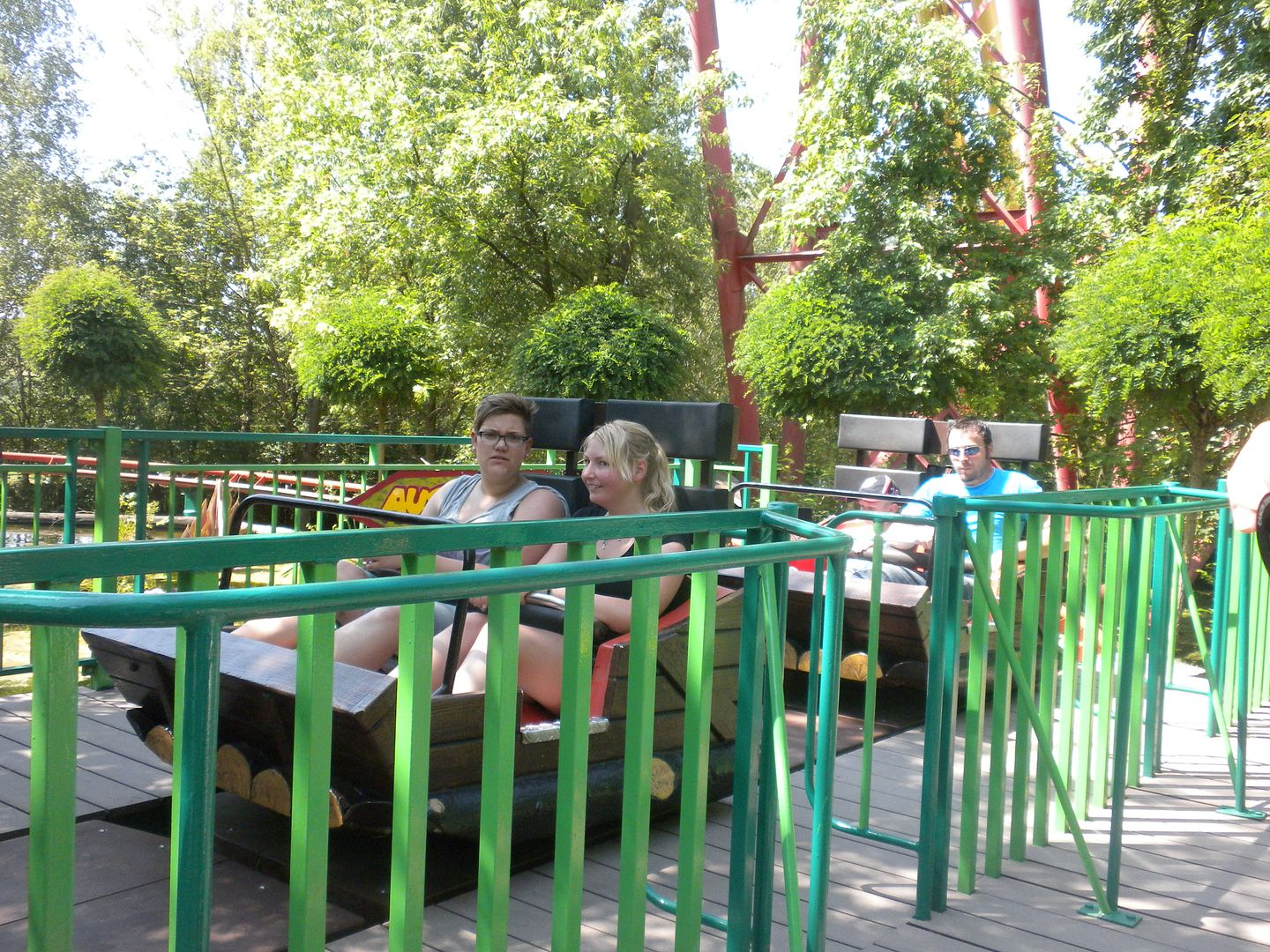 This family sized spinning coaster was quite unique, has some good theming and gave a good ride over its multiple circuits – 1 ride.


Wilde Maus: (Maurer Söhne, Wild Mouse, 2012) This gave a good ride with little braking – 1 ride.
Blauer Enzian: (Mack, Powered Coaster, 1989) This gave a good ride over several circuits – 1 ride.
Other rides I rode included:


Geisterfahrt (Ghost Ride):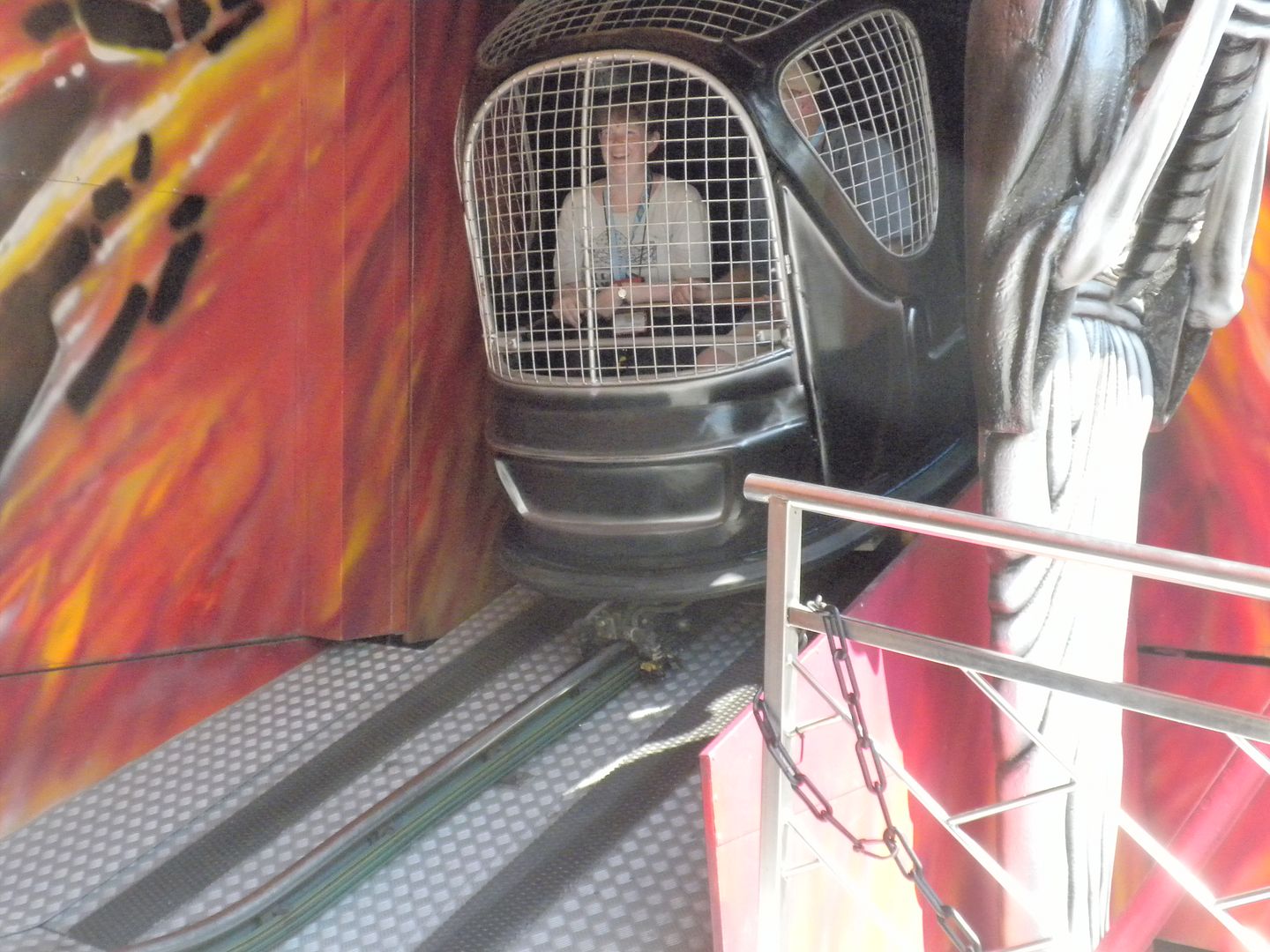 For a portable dark ride this was very well done with some good effects – 1 ride.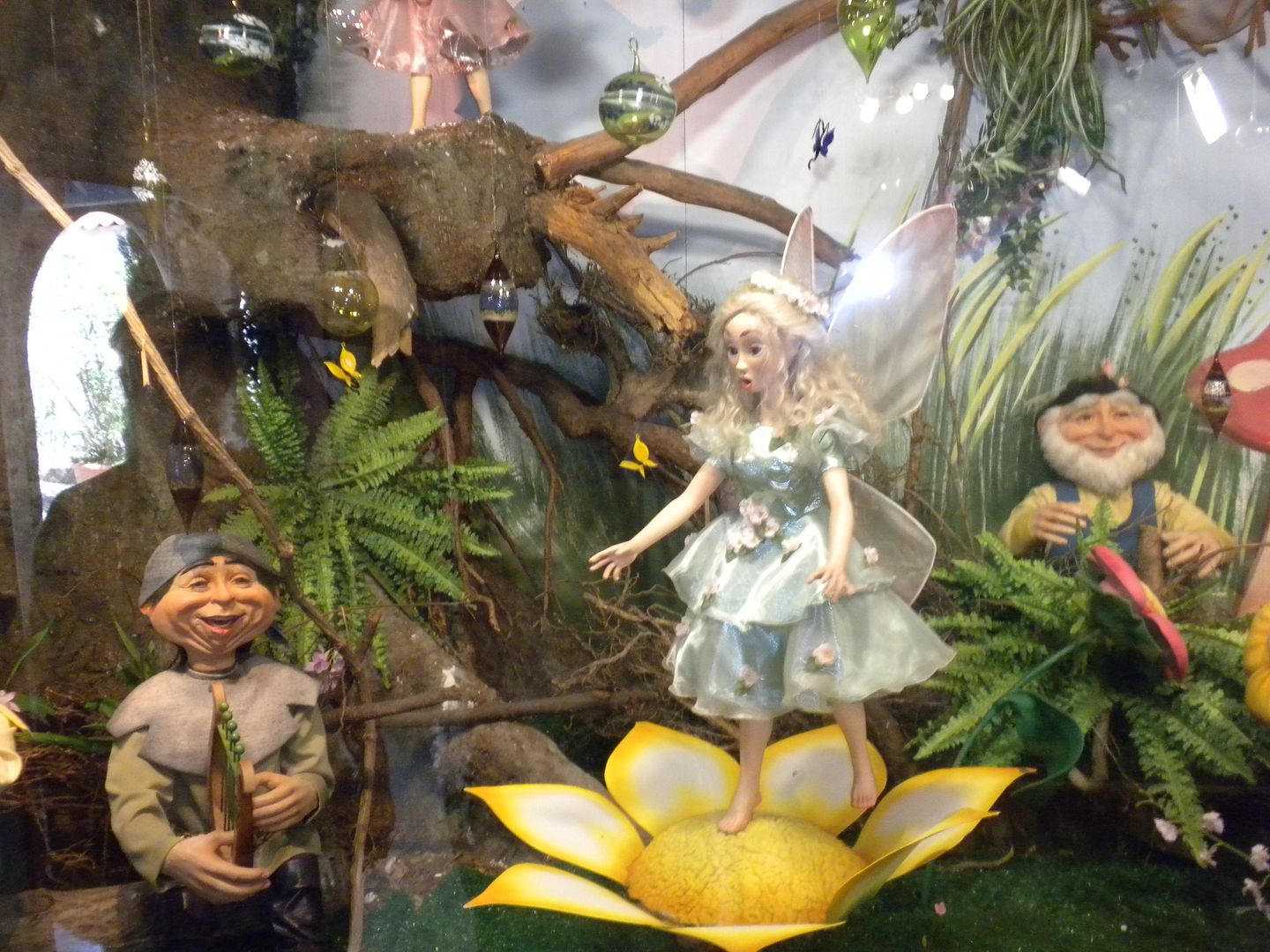 Elfenschloss (Fairy Castle): This walkthrough attraction of fairy tale scenes was nice – 1 walkthrough.


T Rex Walkthrough: This dinosaur walkthrough was nicely done – 1 walkthrough.


Wildwasserbahn (Whitewater ride): This log ride had several drops and included a theme of Bavarian King Ludwig – 1 ride.


Kroko-Wasser-Rodeo (Croco-Water-Rodeo): These spinning water rides are fun and are rarely seen in the U.S. – 1 ride.
I did not get to ride T-Rex Tower, a Huss drop tower; Nautical Jets, Dinosaurierland (Dinosaurland), a dinosaur themed tram; Top of the World, the world's tallest transportable observation tower; Ufo-Boote (Ufo Boats); Ikarus, a Condor; Break Dance; Bayerische Floßfahrt (Bavarian Raft Ride); Enterprise; Nostalgie-Karussell (Nostalgic Carousel); Shuttle; Wellenflieger (Wave Swinger); Fränkische Weinfahrt (Frankonian Wine Ride); and 4D Motion Kino (4D Motion Cinema). There are 4 children's rides. The park also has several shows, an animal park, several craftsmen and a model railway.
While it would have been nice to have more time to explore the park, we got the main things done.


It is a nice little park and while it lacks a standout coaster, it has a good assortment of rides for the whole family. We left on time for our drive into what used to be East Germany.
Up Next: Freizeitpark Plohn