Part 10: Europa Park, Rust, Baden Wuerttemberg, Germany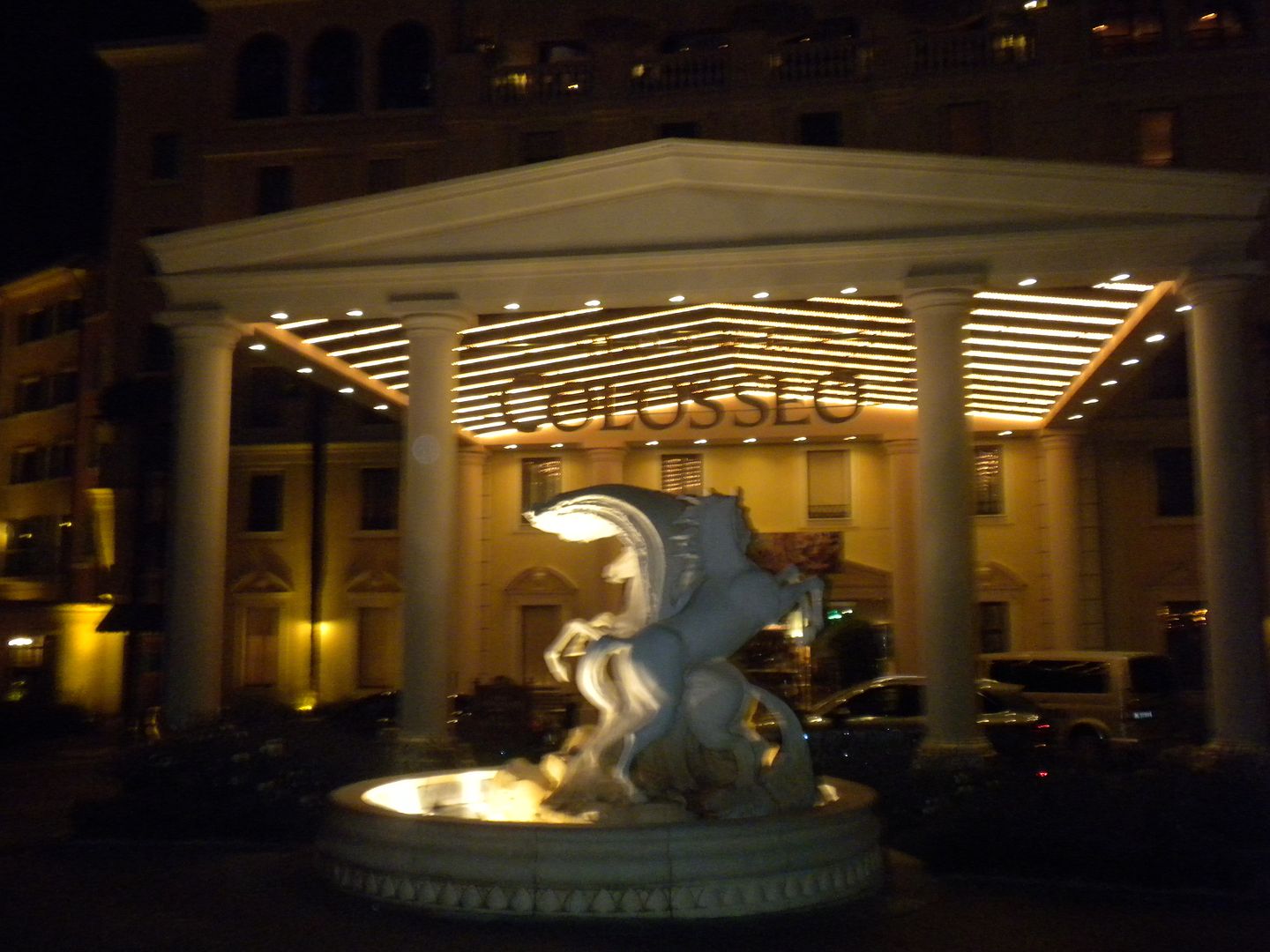 After arriving at Hotel Colosseo on Wednesday evening, we would spend Thursday & Friday, July 25 & 26 at Europa Park. Operating since 1975, the park is owned by Mack Rides and functions as a "showroom" of their rides, but it is so much more than that. This is the closest park to Disney that I have seen. It is excellently themed, packed full of rides, has some excellent coasters, has quite a few dark rides, is divided into 16 sections mostly based on European countries, and moves people through as well as Disney.


From the resort hotels to the monorail, to the highly themed rides to the great food to Euromaus, this park is a lot like Disney. I will review the park by its many sections.
Germany


This entry section leads to the "Balthasar Castle", which was built in 1517. The well themed midway evokes the images of Germany. This section has no coasters but does have several rides:
Elfenfahrt (Elf Ride): Boat ride through the land of the elves including an enclosed portion – 1 ride.
EP-Express Station Alexanderplatz: The main monorail has also has stops at Hotel Colosseo, Spain & Greece – 1 ride.
Oldtimer-Fahrt (Vintage Cars): Nicely landscaped course with vintage Fords – 1 ride.
Panoramabahn (Panorama Train): This small train encircles the park with stops in England, Spain & Russia – 1 ride.
Other rides of note include: Salon-Carrousel "Eden Palladium", one of the last of four existing salon-carrousels worldwide, built in 1909 and newly restored, in Europa-Park Confertainment Center;


and Altdeutscher Jahrmarkt (Antique German Fair), original mini-carousels.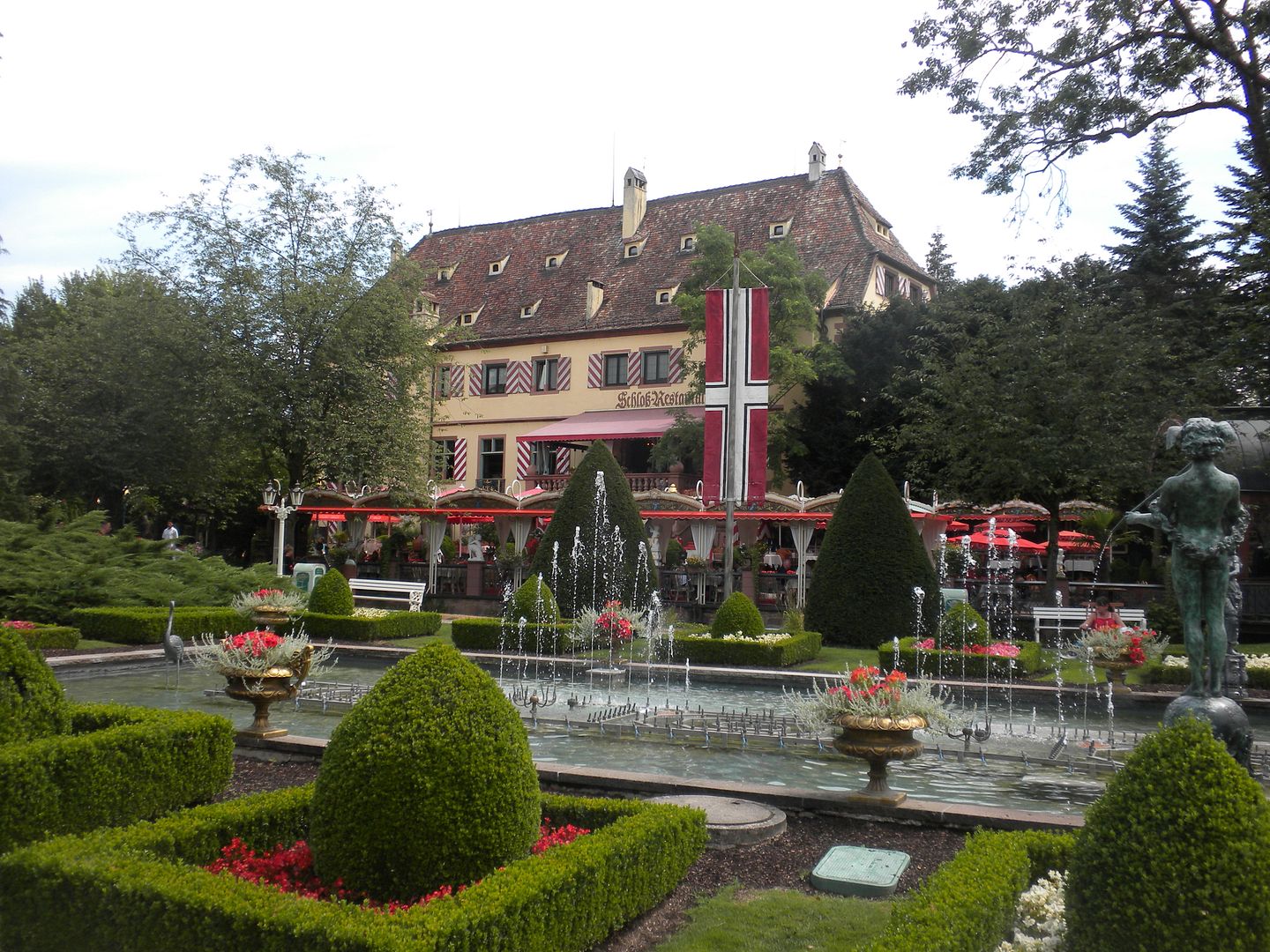 This section also contains several fountains and gardens, as well as Balthasar Castle,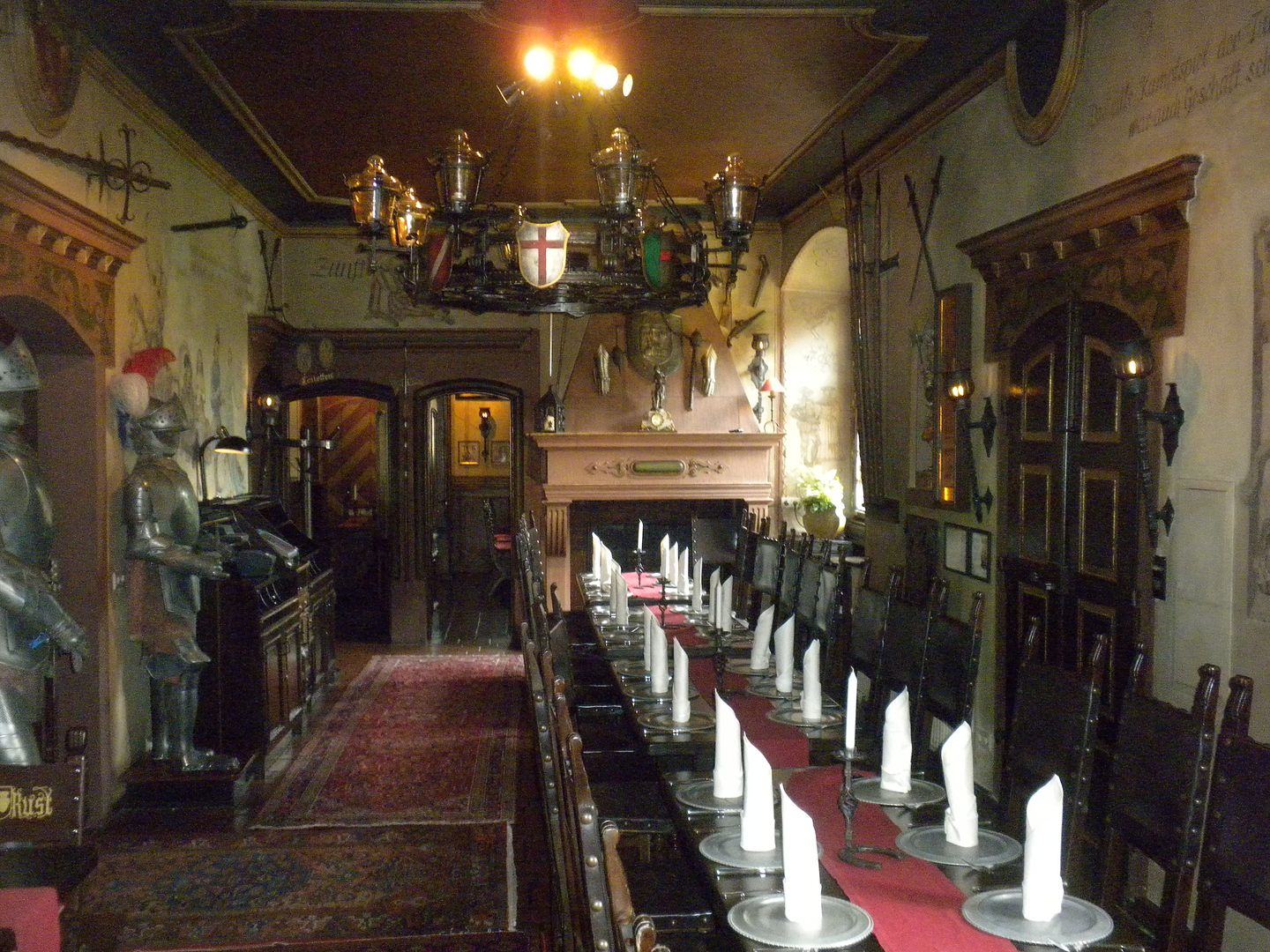 where we had a delicious lunch on Friday.
France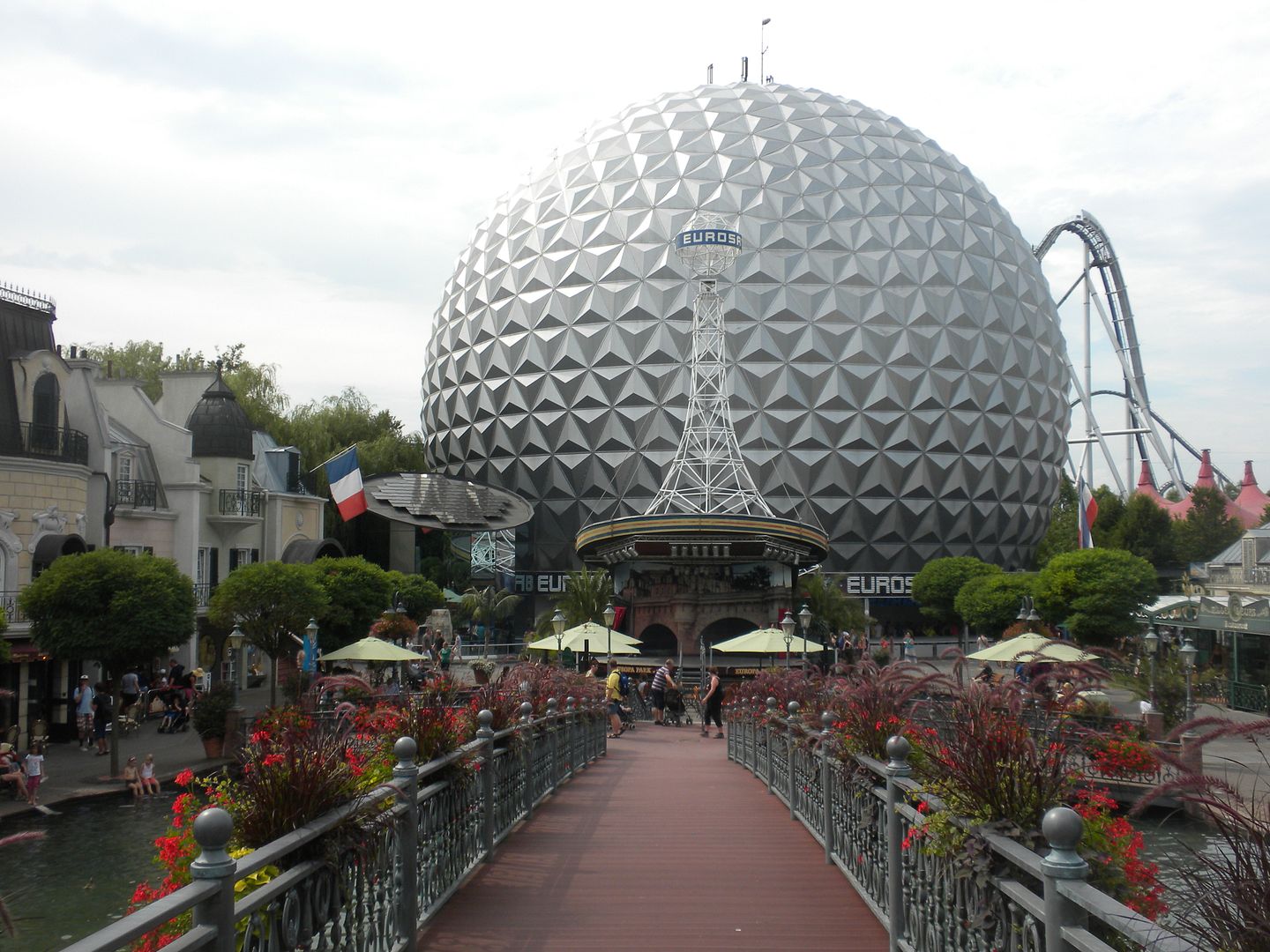 This section conjures up Paris as well as more modern images of France. Among its many rides are 2 coasters:


Silver Star: (Bolliger & Mabillard, Hyper Coaster, 2002) This is a good hyper coaster with some signature B&M floating airtime.


Of particular note, the second half (after the MCBR) is very good – 3 rides.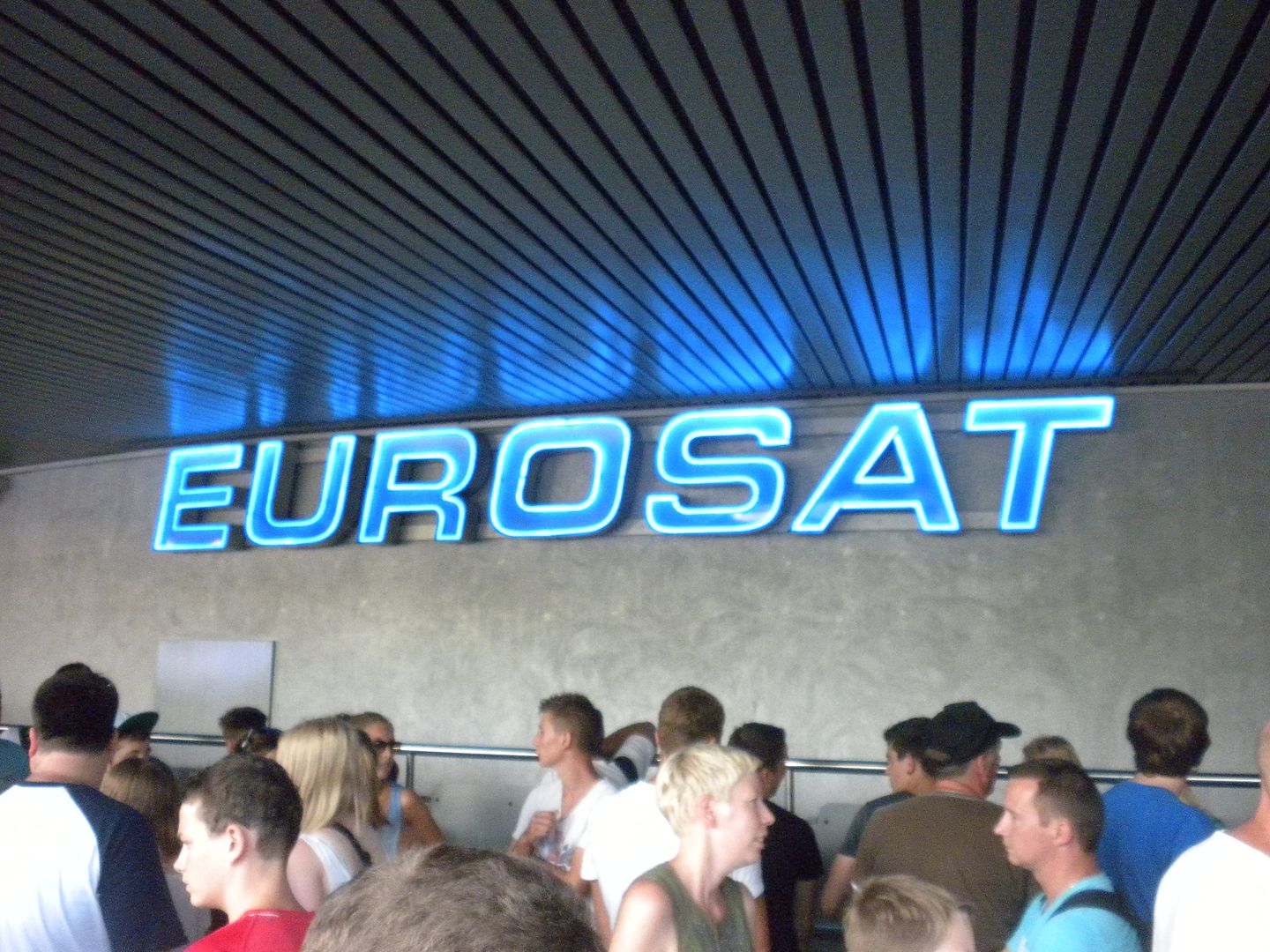 Eurosat: (Mack, Enclosed Coaster, 1989)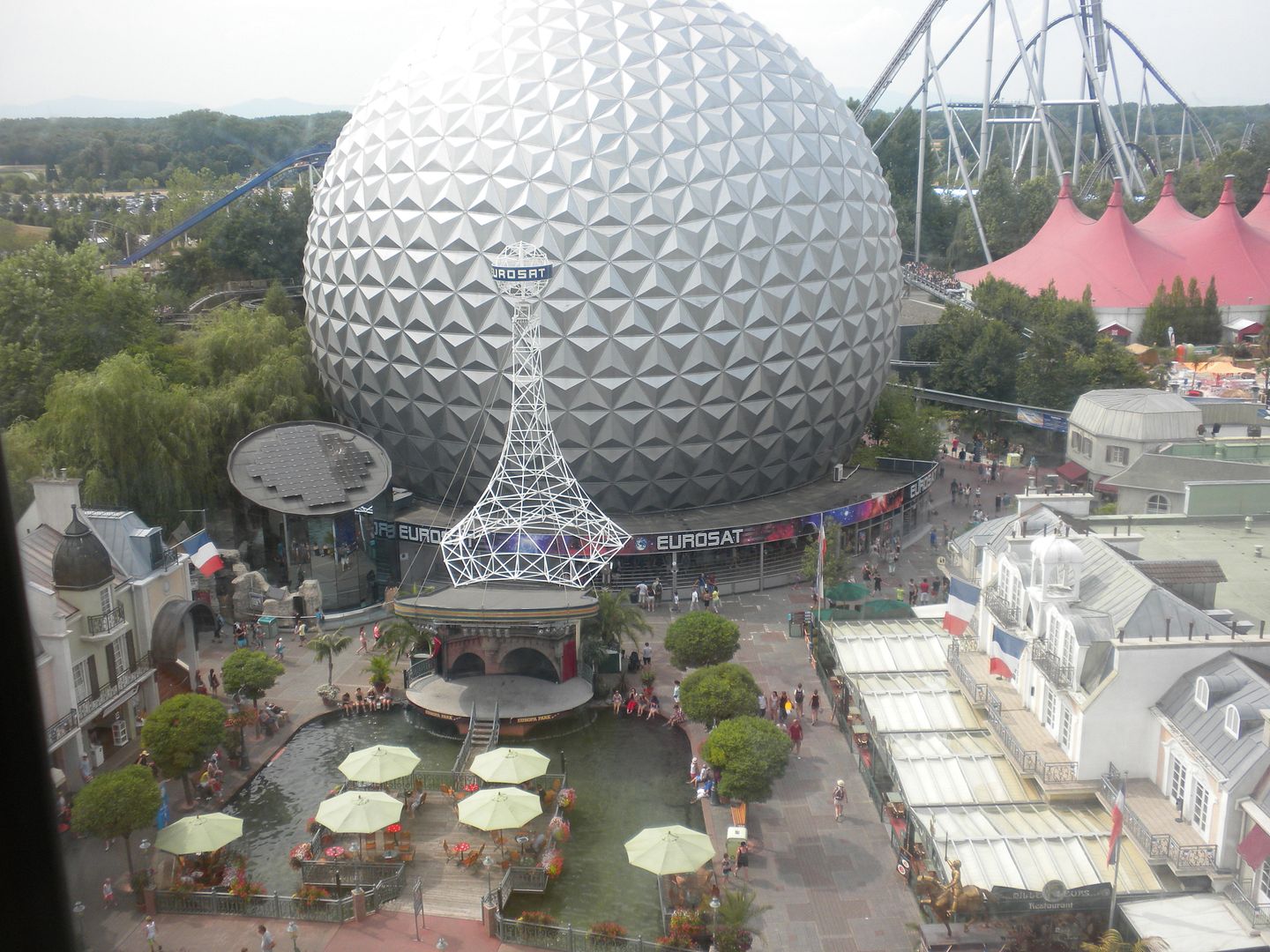 This enclosed coaster inside an EPCOT-esque sphere has a circular lift hill and has some good turns in the dark. During ERT we got to ride with lights on – 5 rides, 4 during ERT with lights on.
Other rides include:


Universum der Energie (Universe of Energy): This dinosaur themed dark ride was nicely done and amazing tucked into a small footprint – 1 ride.


Euro-Tower: Great views of Europa-Park, the Rhine valley, the Black Forrest and the French Vosges from 75 meters high – 1 ride.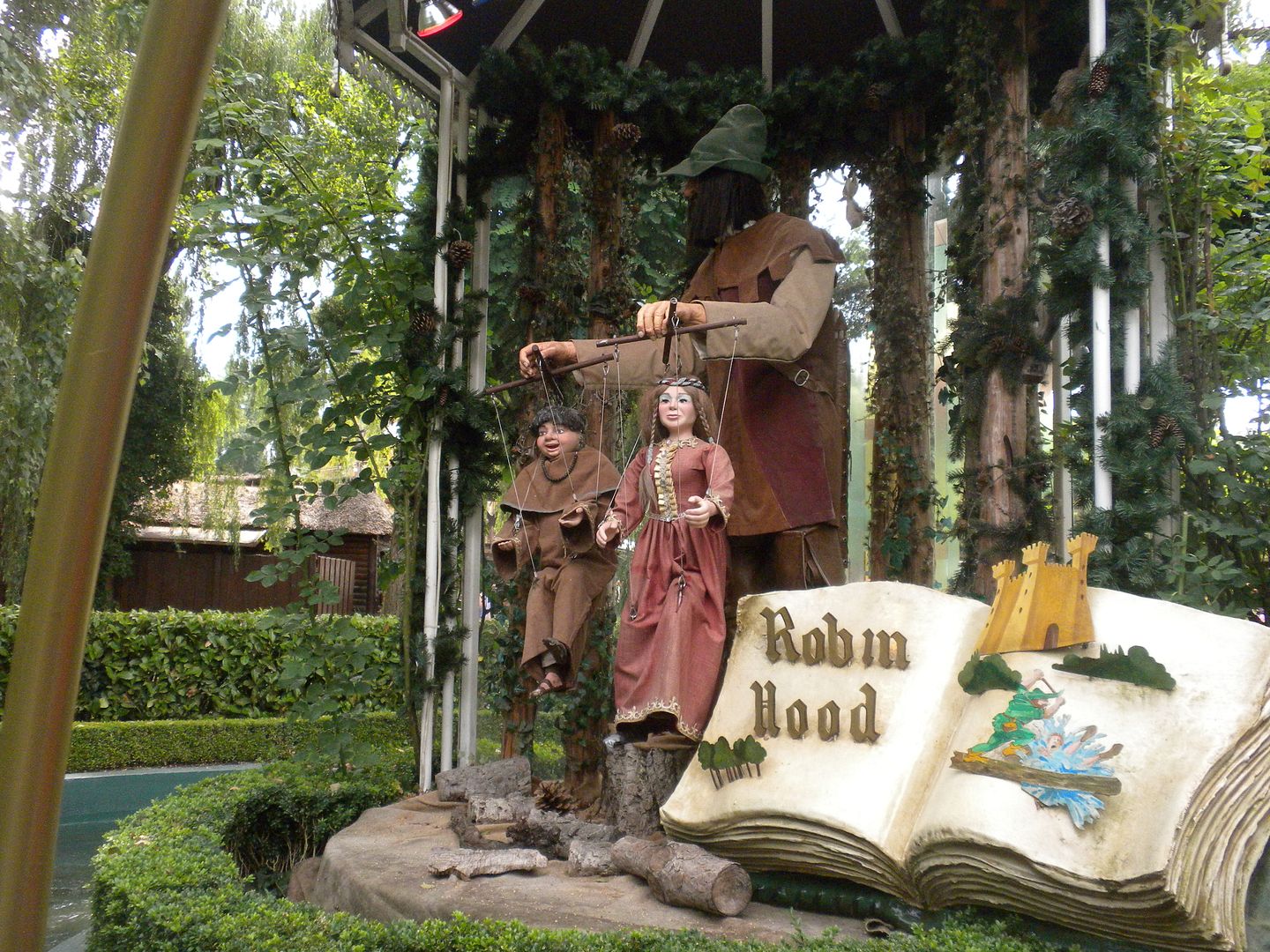 Marionetten-Bootsfahrt (Puppet Boat Ride): Gondola ride through the world of fairy tales – 1 ride.
I did not go to the 4D Kinofilm (Magic Cinema 4D) – The Secret of Balthasar Castle. There are 2 children's rides. This section has a show on Seebühne Frankreich (Lakeside Stage).
Italy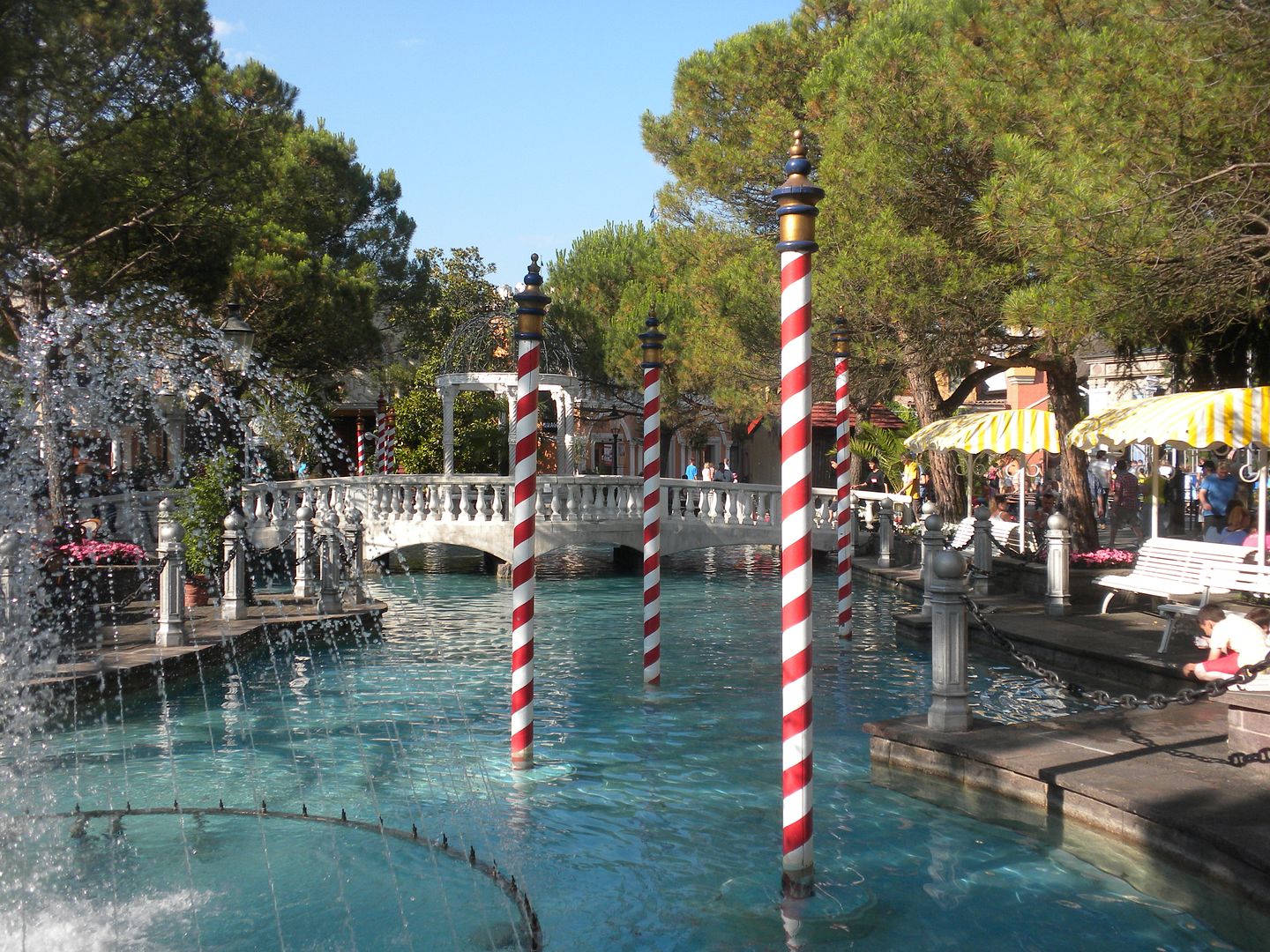 This compact section transports guests to Italy through its quintessential architecture. While there are no coasters it does have several rides: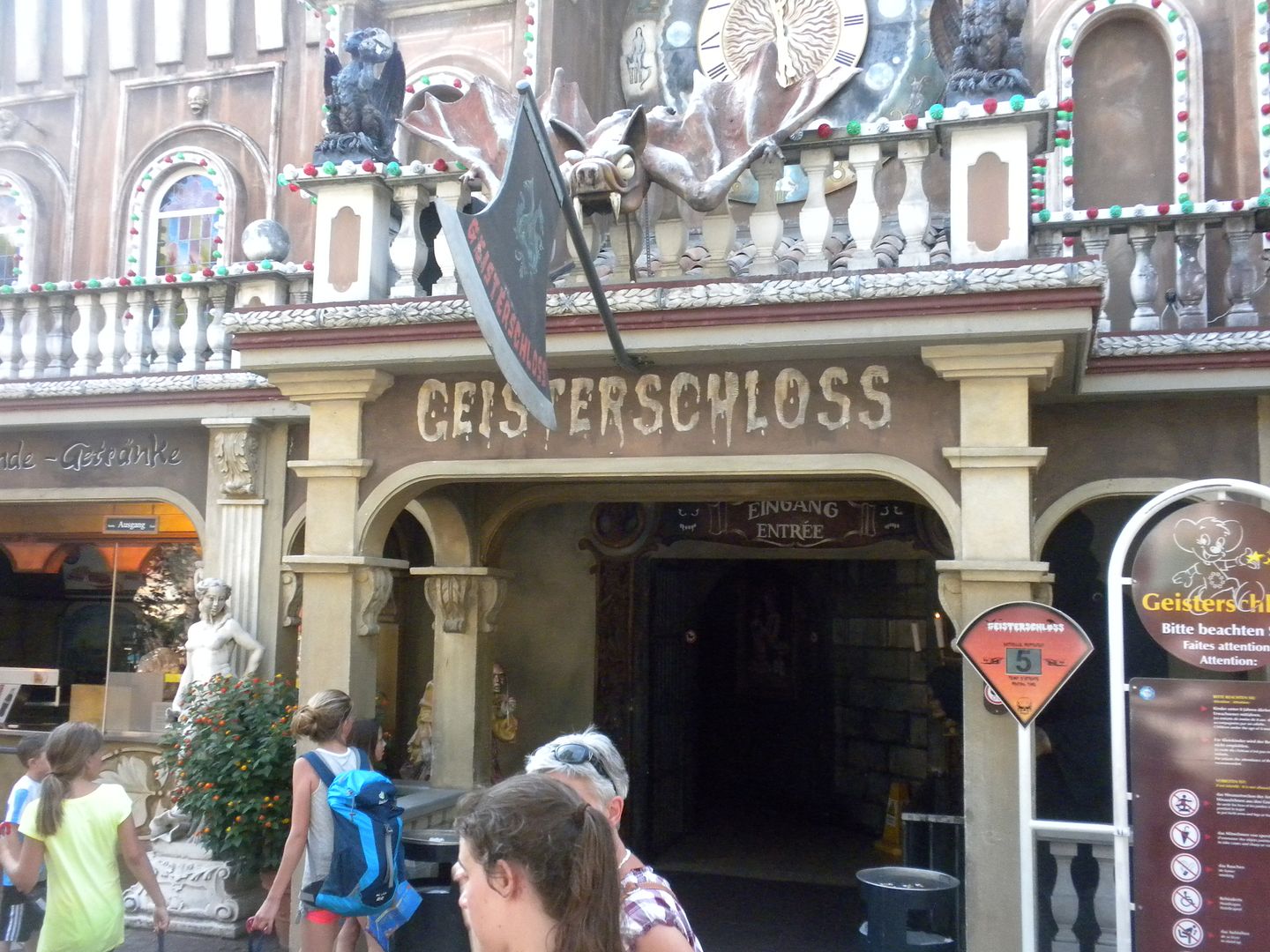 Geisterschloss (Ghost Castle): Themed to the palace of the Medici family of Venice, riders board carriages similar to those at Disney's Haunted Mansion. While the scenes are quite different and more gruesome than on a Disney ride, there are dancing ghosts using the old mirror trick, and a ghost joins you in your carriage. This is very well done – 1 ride.
Piccolo Mondo: A fun dark ride journey to Pisa, Venice and Florence – 1 ride.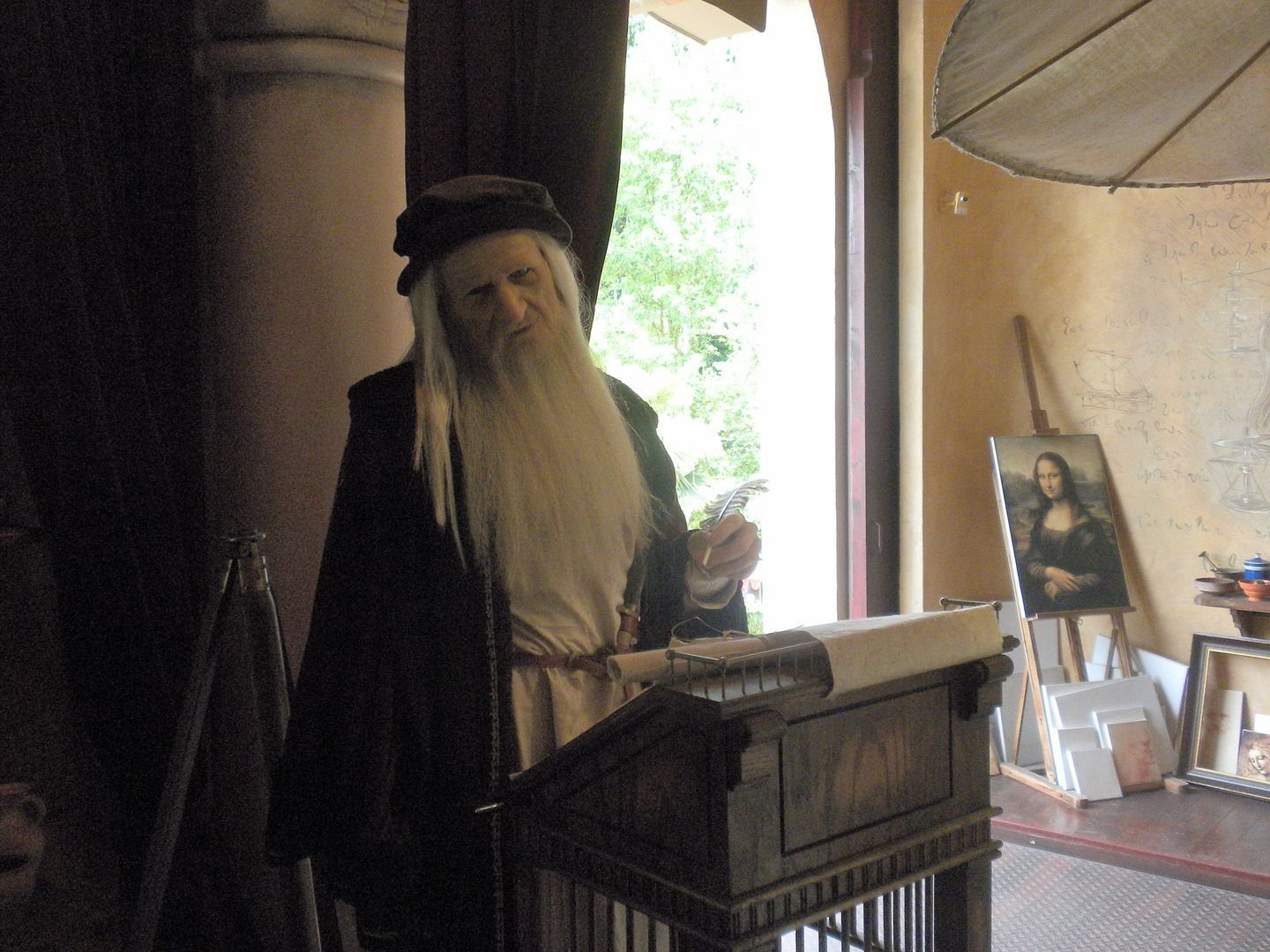 Volo Da Vinci: This small monorail allows you to pedal above portions of Italy, Germany and France – 1 ride.
This section has 3 shows: Karneval in Venedig (Carnival in Venice), Euromaus Show (Mascot Show) and Theatro dell'Arte.
Greece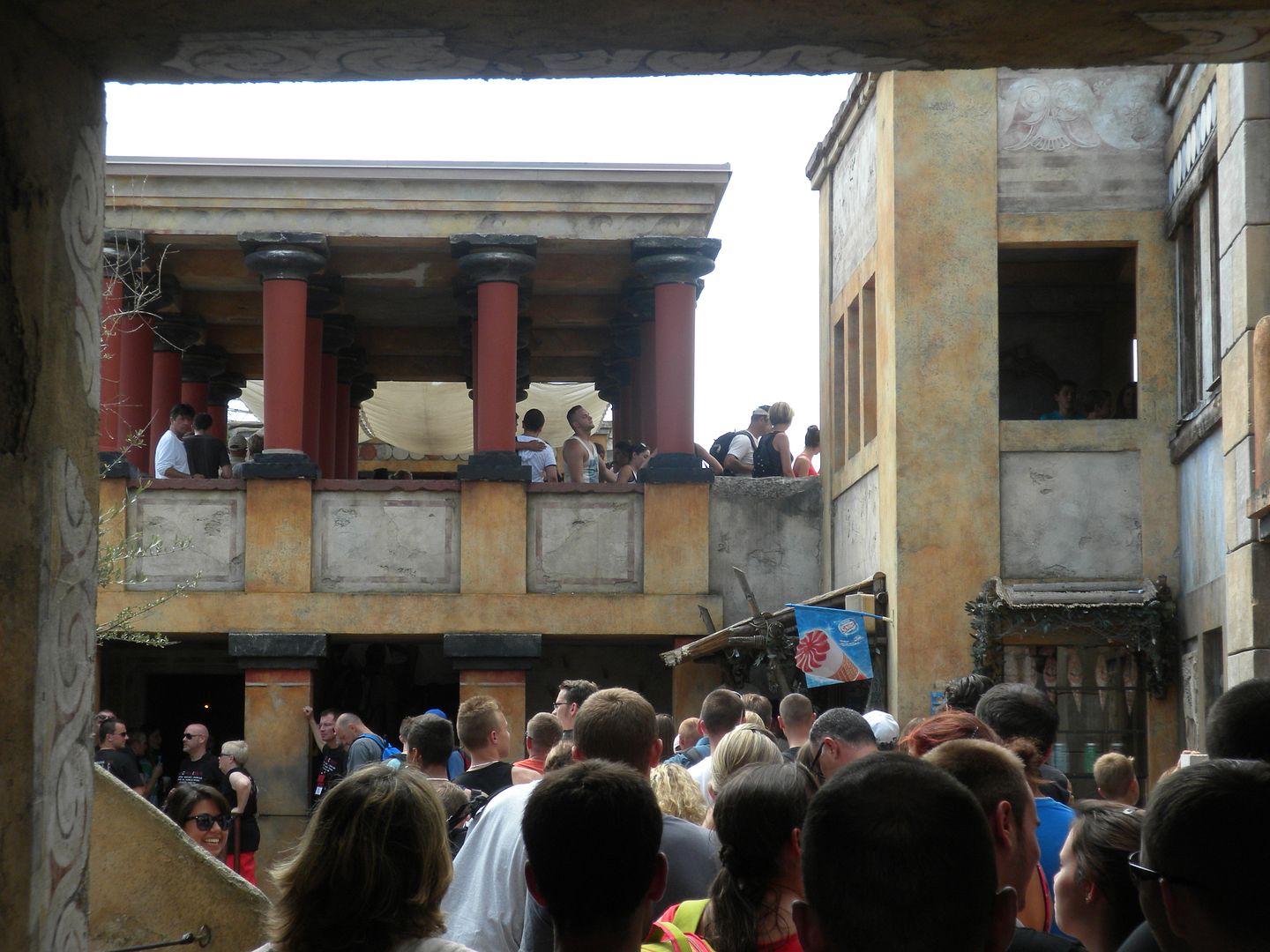 There is much attention to detail in this land as guests can get lost in its meandering pathways through a Greek Village. There are 2 coasters: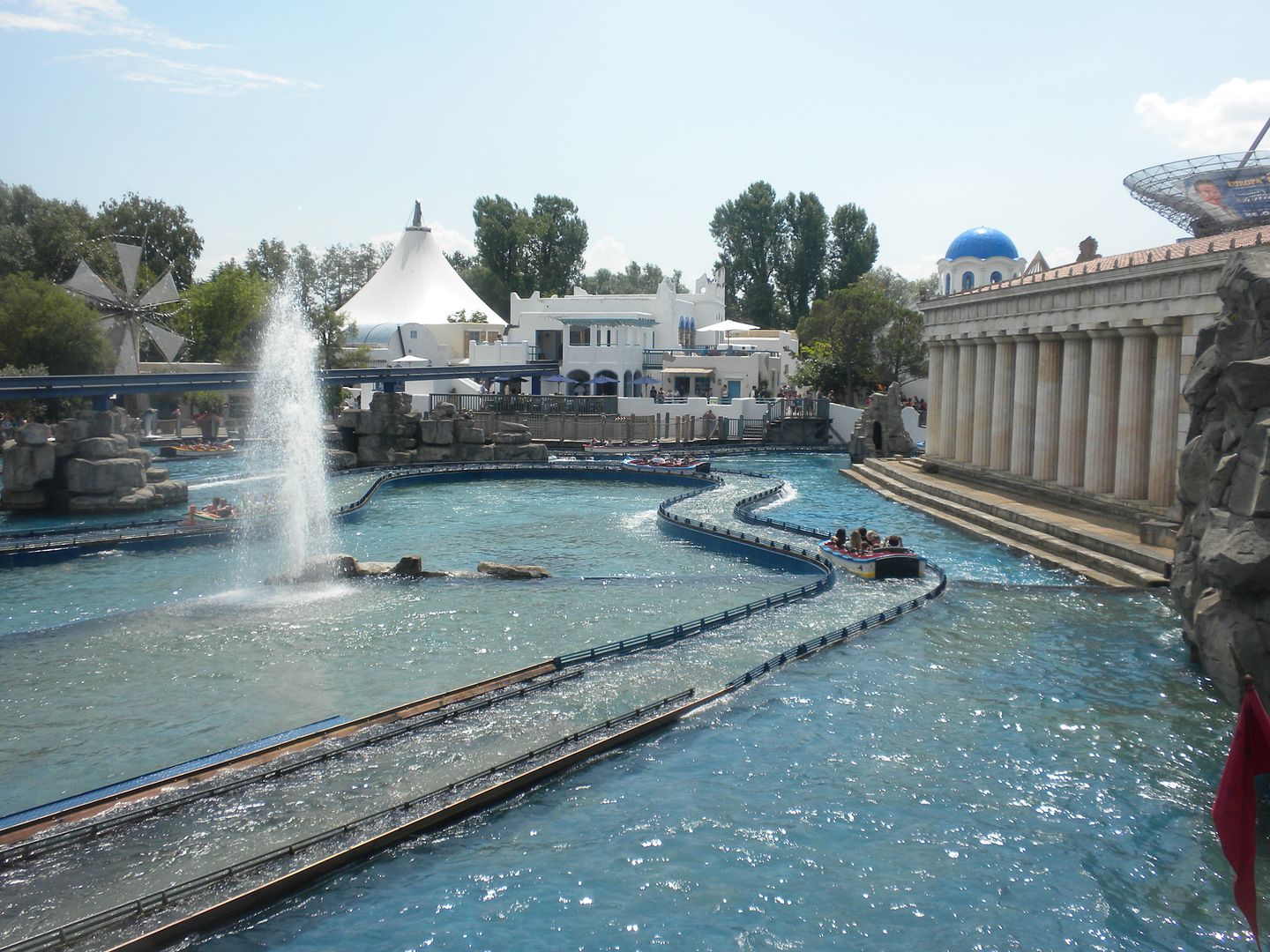 Poseidon: (Mack, Water Coaster, 2000) This may be the best water coaster I have ridden.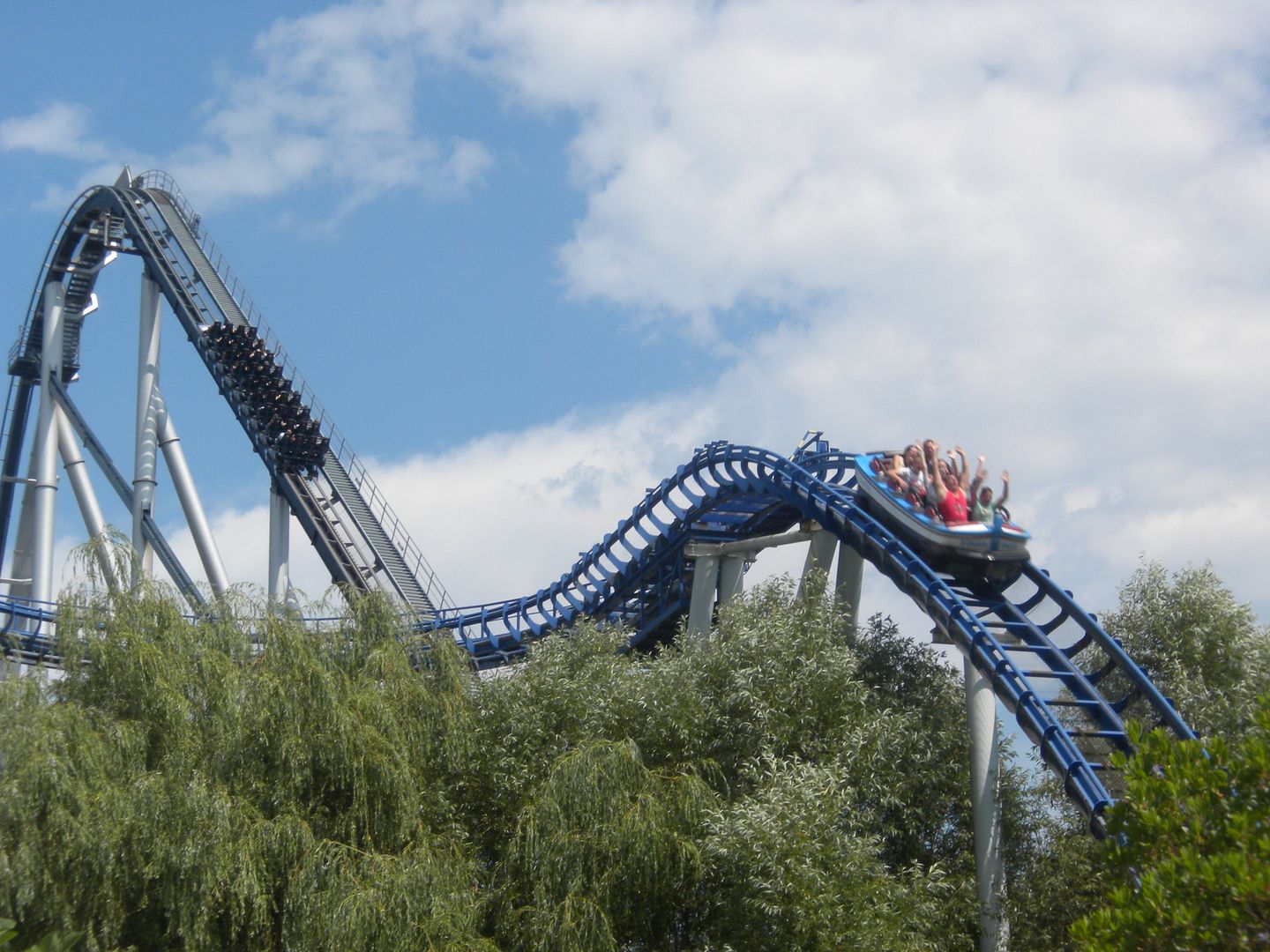 It is long, has several drops and splashes, is excellently themed and the throughput is amazing – 1 ride.


Pegasus: (Mack, YoungSTAR Family Coaster, 2006) Nicely themed, this gave a great ride as a starter coaster – 1 ride.
Other rides include: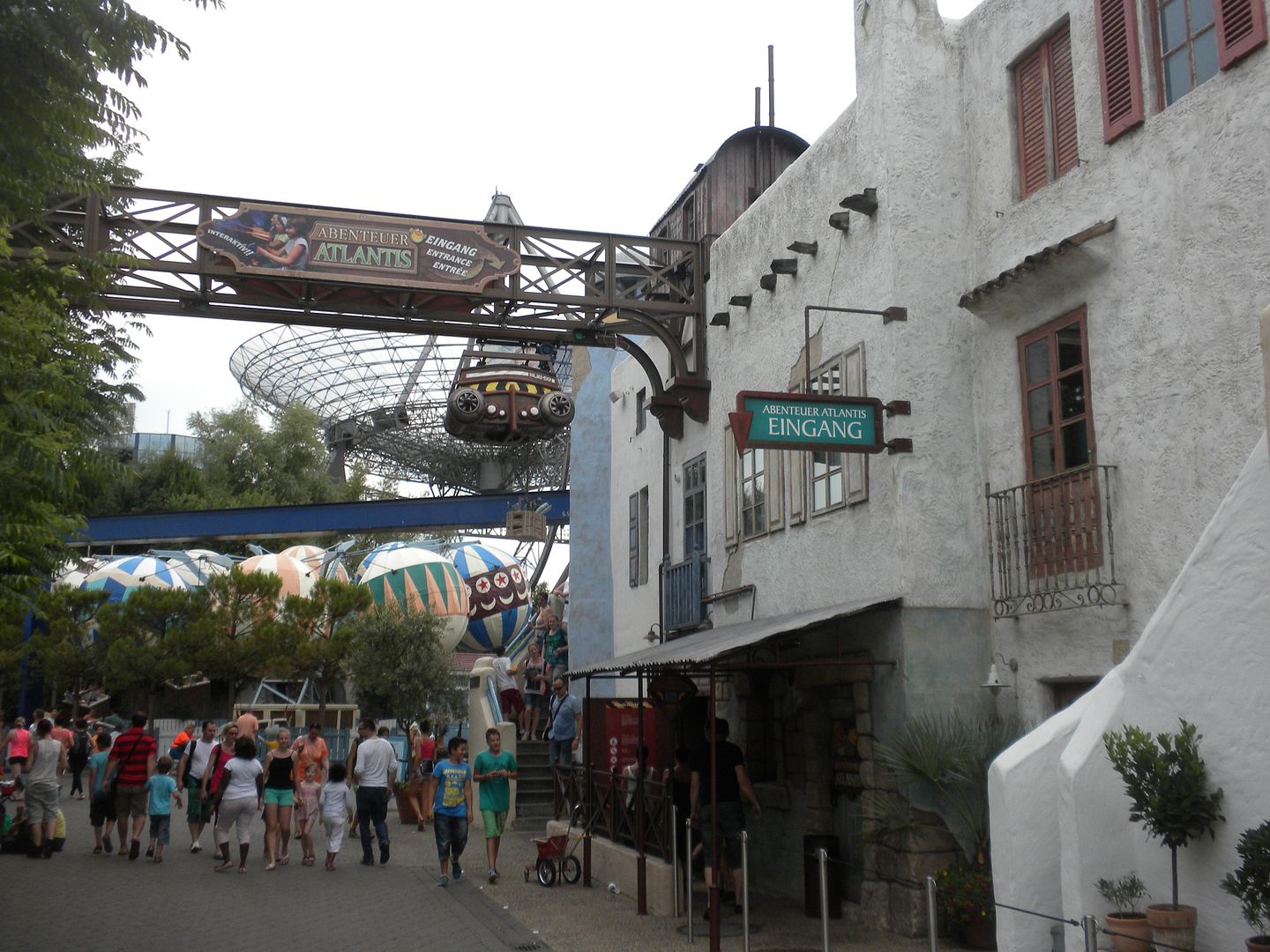 Abenteuer Atlantis (Atlantis Adventure): This interactive dark ride was fun and hidden below much of this section – 1 ride.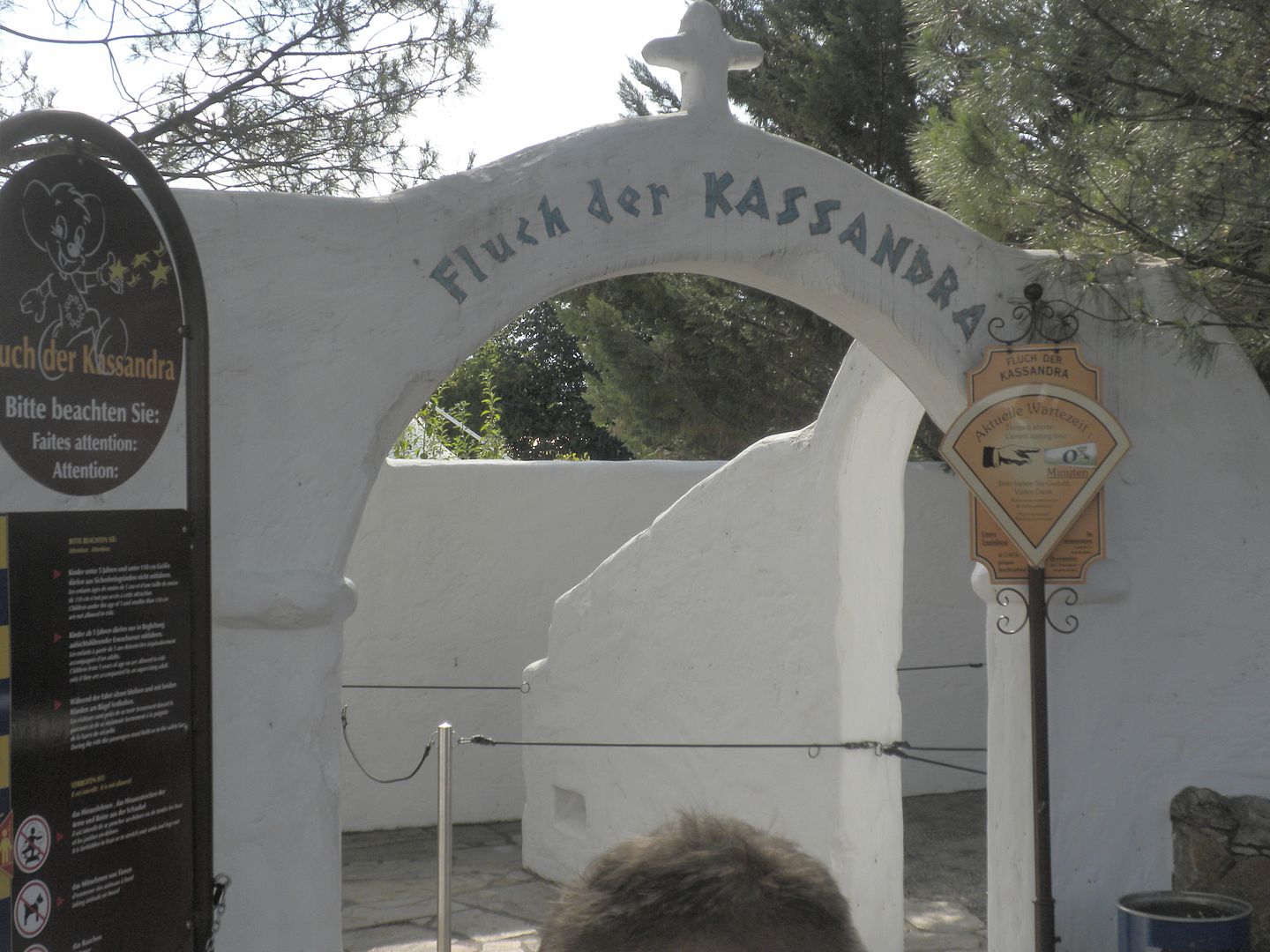 Fluch der Kassandra (Cassandra's Curse): This was the first of 4 Vekoma Mad Houses on this trip (the 2nd of 6 haunted swings). This was themed to Greek mythology and most notably had graves on the floor underneath the ride – 1 ride.
EP-Express Station Olymp: The monorail takes riders to the Main Entrance, Hotel Colosseo & Spain – 1 ride.
I did not ride Flug des Ikarus (Flight of Icarus), a balloon ride. This section also has Eisshow (Ice-Show), which several in our group took in and said was good.
Switzerland


This beautifully themed section is made to feel like the Alps with its chalets, trees and the Bobbahn whizzing above. It has 2 coasters: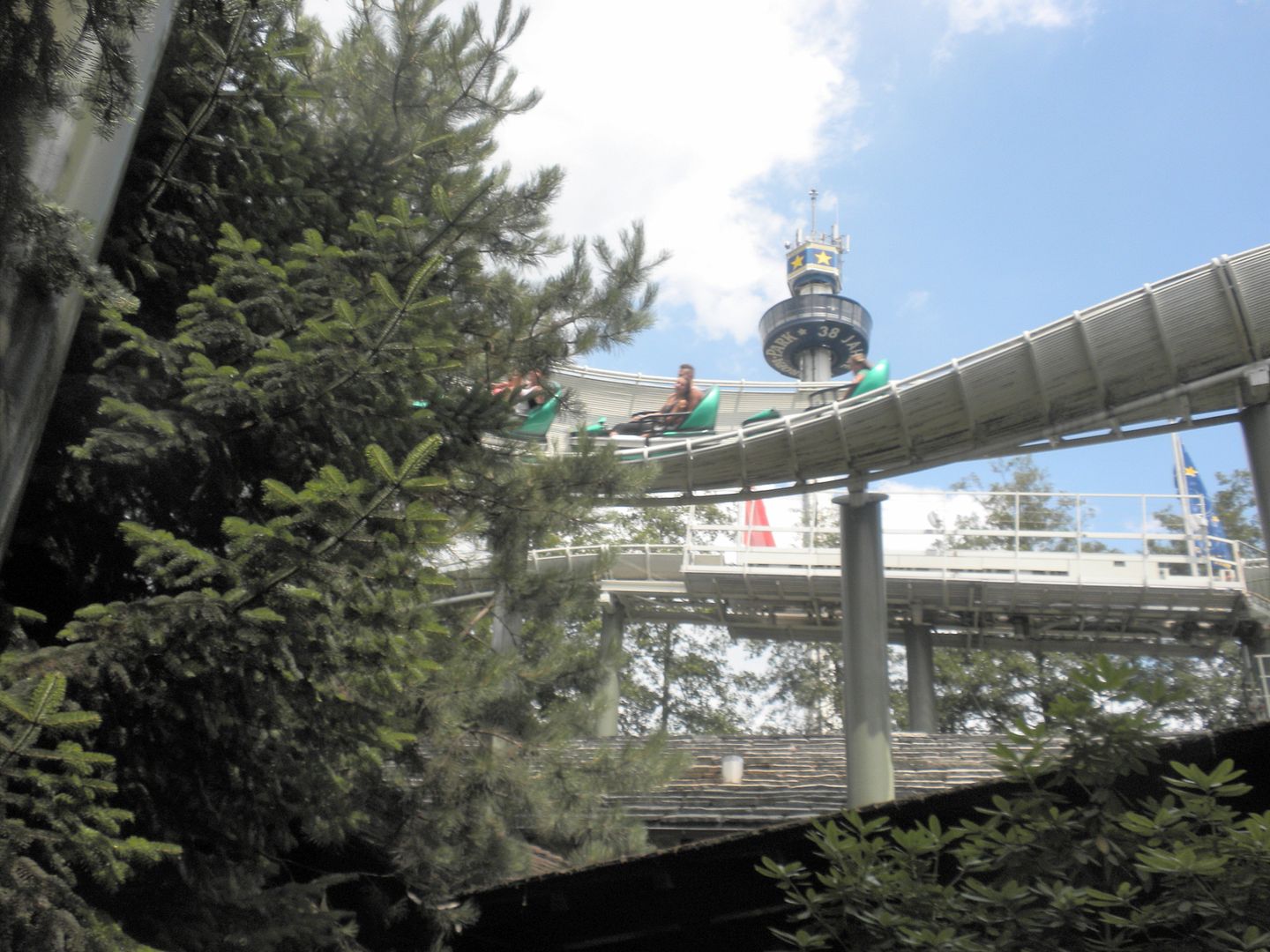 Schweizer Bobbahn (Swiss Bob Run): (Mack, Bobsled, 1985) One of the best Bobsleds I have ridden, it is nicely landscaped, and I was amazed at their throughput on this, even with a short rain shower – 1 ride.


Matterhorn-Blitz: (Mack, Wild Mouse, 1999)


This is the best themed wild mouse I have ridden. It also has a neat elevator lift – 1 ride.
I did not ride Jungfrau-Gletscherflieger, an airplane ride. This section contains an original chalet from 1785.
England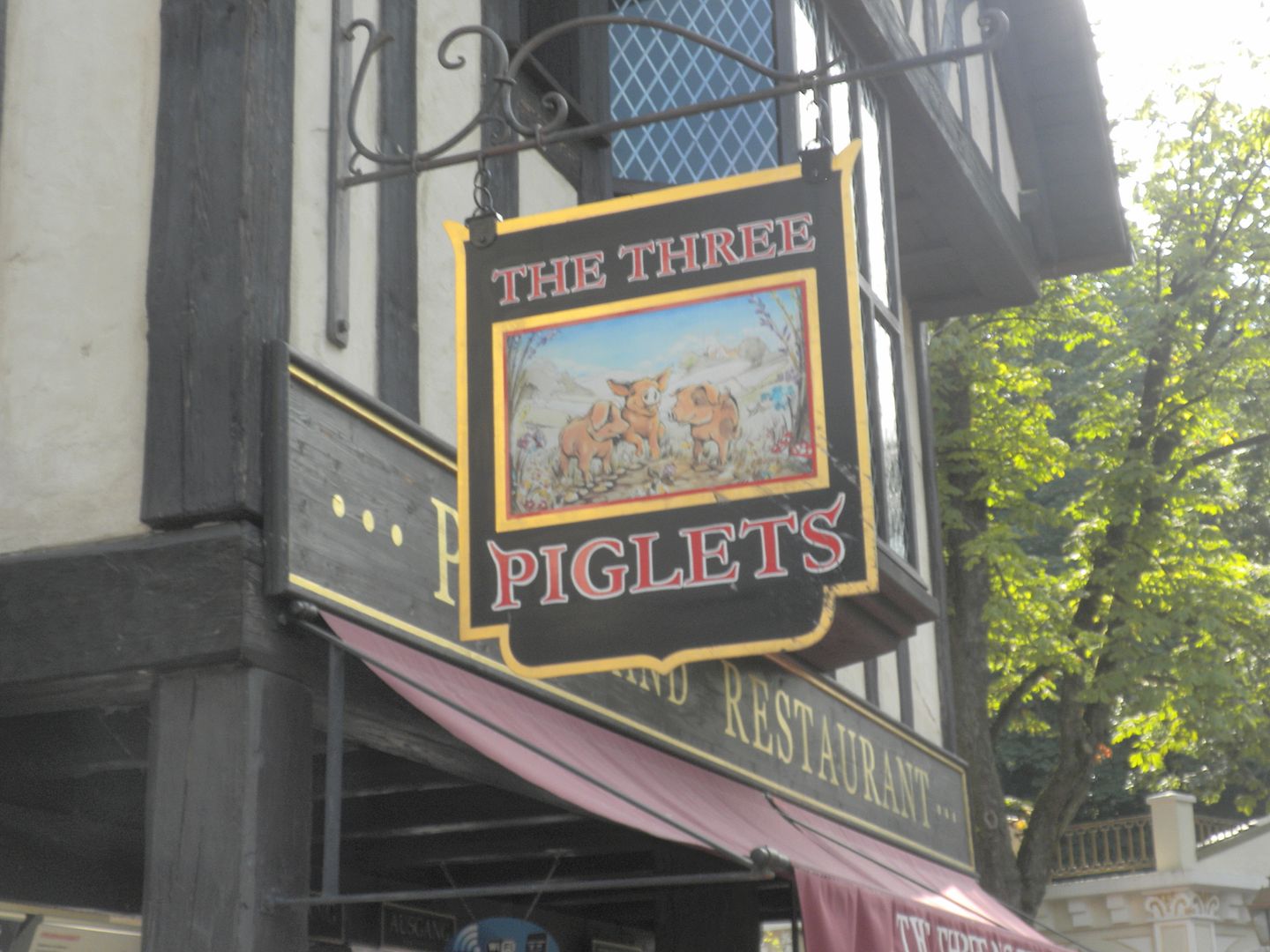 This section very nicely evokes the spirit of England, with its Globe Theater, pubs and Victoria Station. There are no coasters here, but several rides:
Monorail-Bahn (Monorail): This small monorail goes to Iceland – 1 ride
Silverstone-Piste (Silverstone Race Track): Race cars with a nice track – 1 ride
Arena of Football: This most unusual theme for a dodgems ride – football (soccer) – was fun – 1 ride.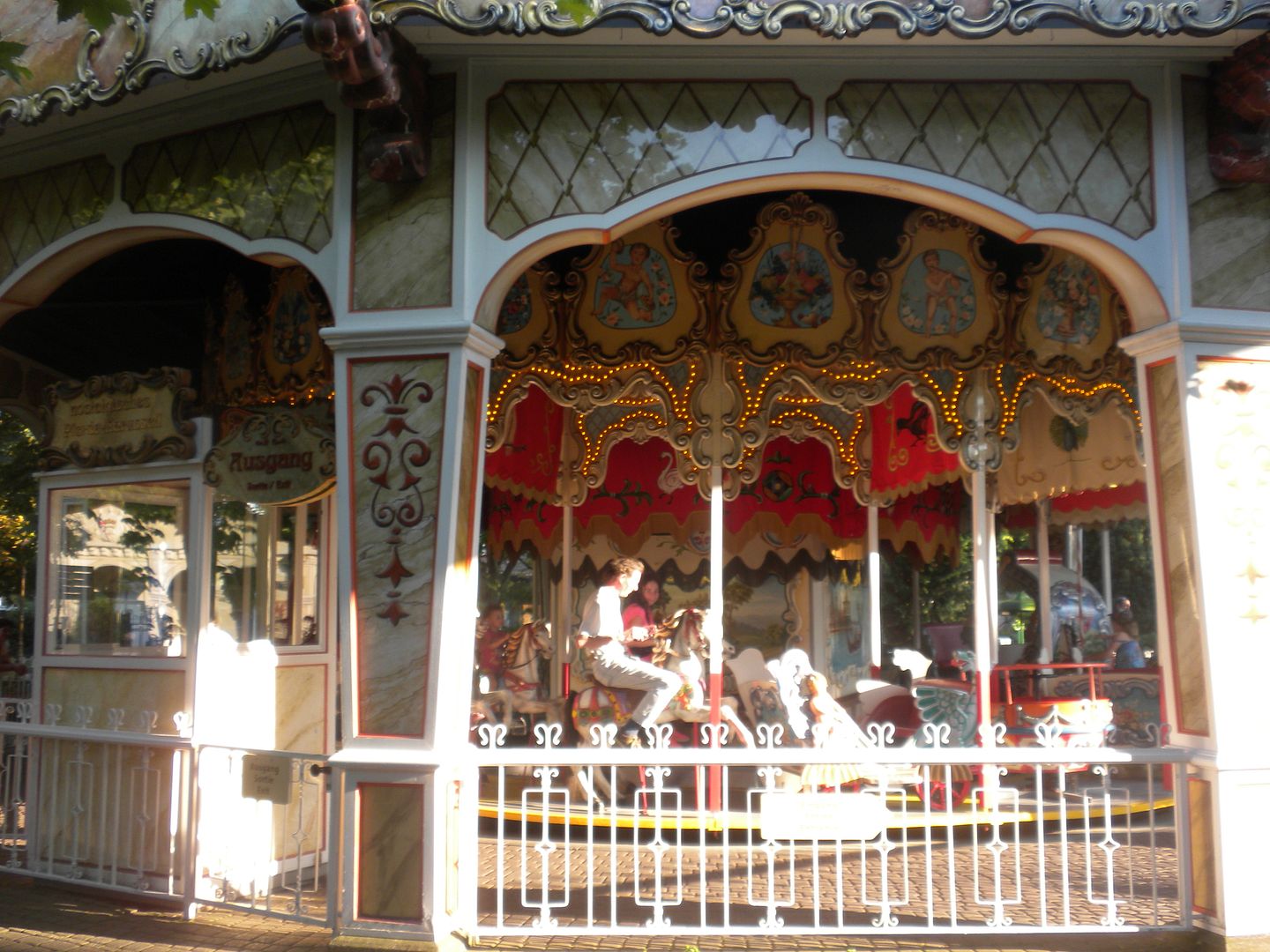 The British Carousel: I rode the spinning tub on this historic carousel – 1 ride.
Europa-Park Historama: This Carousel of Progress type ride gives a great overview of the history of the park – 1 ride.
There are 2 children's rides here. The Globe Theatre houses a musical.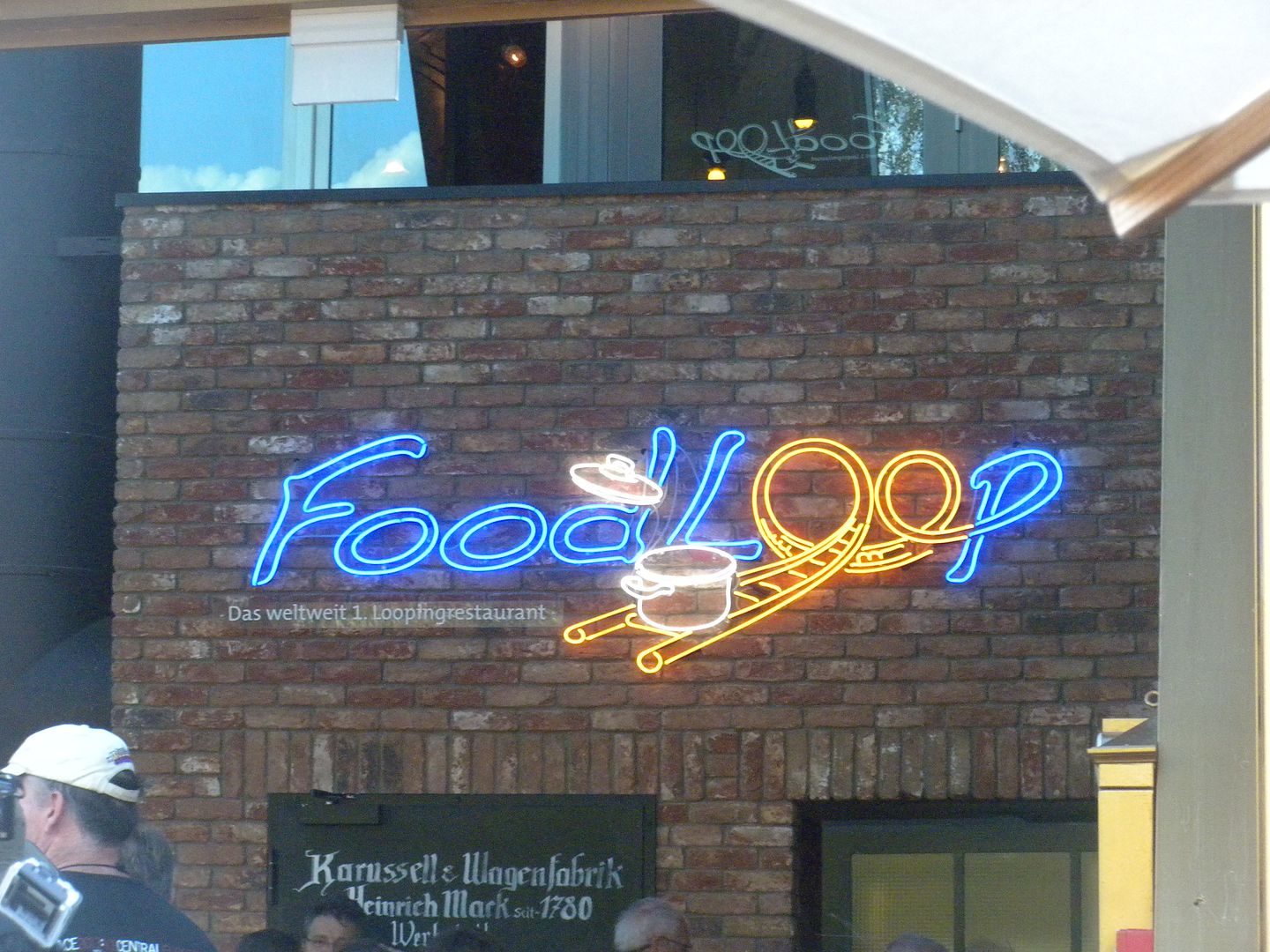 Also in this section is FoodLoop, a restaurant where food is delivered on a track.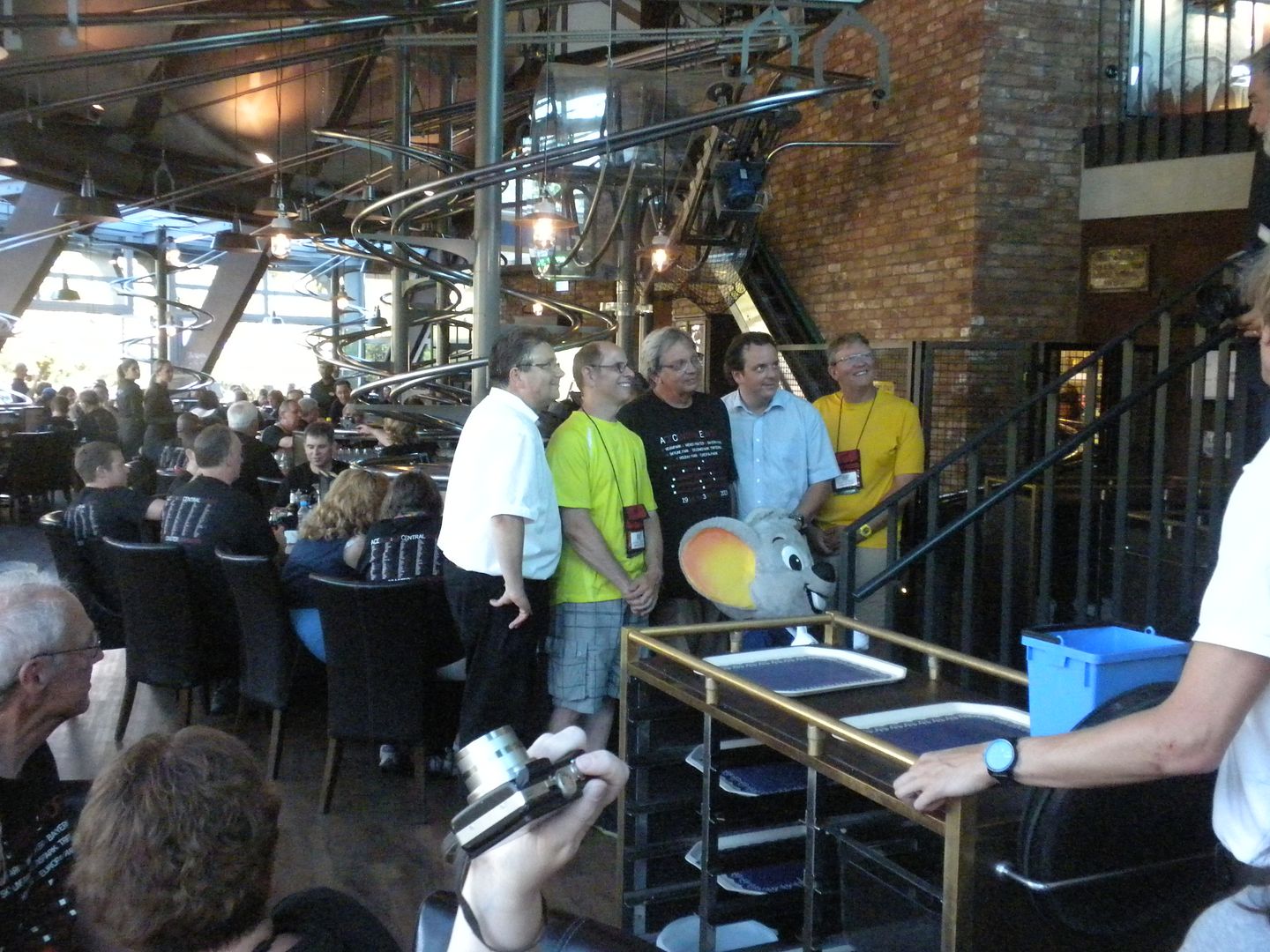 As roller coaster enthusiasts, we loved this.


The park provided free food to us on Thursday before our ERT,


including this German version of a Banana Split.
Russia


Name another park that has a Russia section – this place is amazing. This section mixes Russian Orthodox spires with space age structures to give a feel of this mysterious country. There is 1 coaster:


Euro-Mir: (Mack, Spinning Coaster, 1997)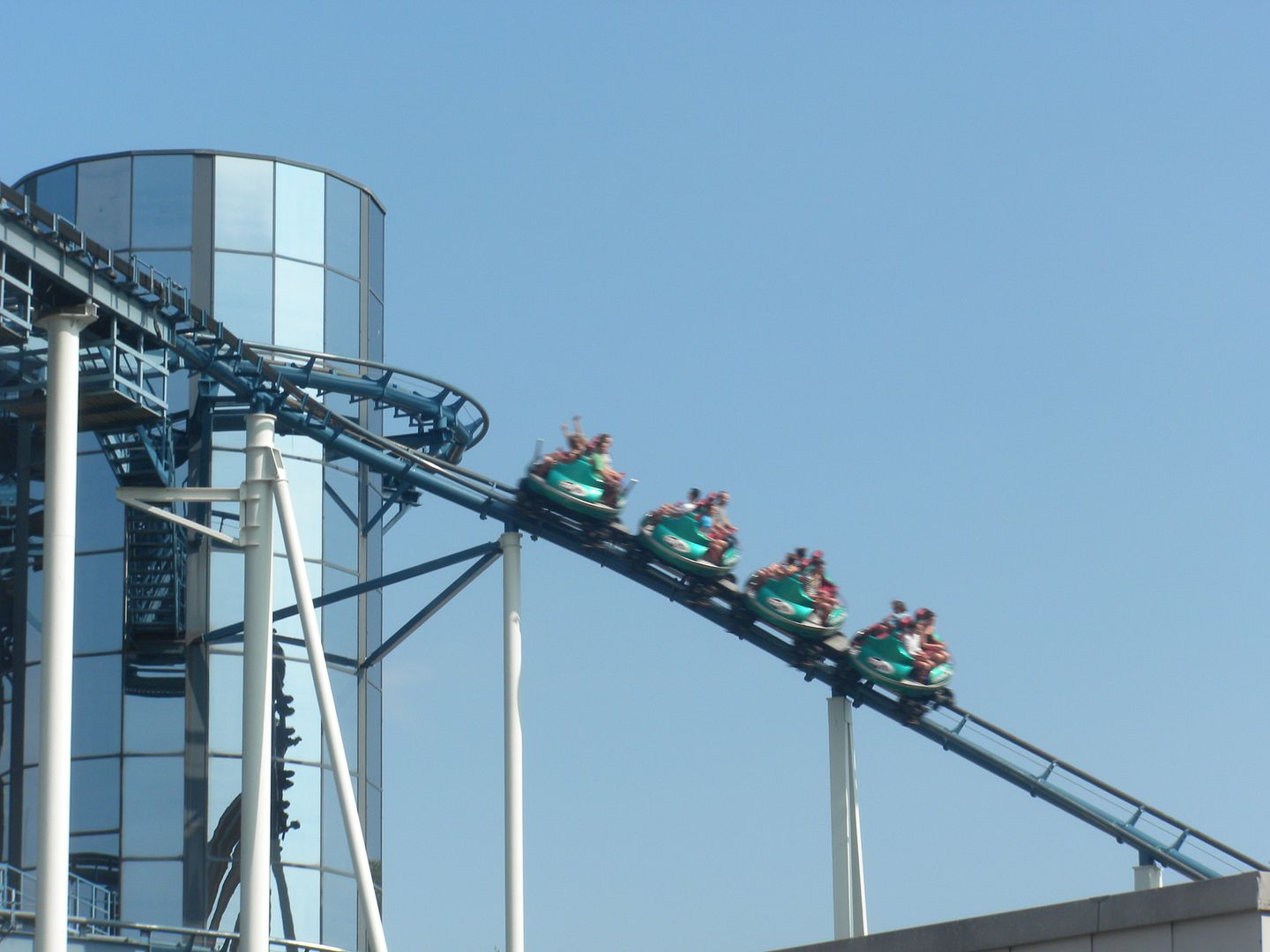 Having seen pictures of this I was eagerly anticipating it. It uses a circular lift like EuroSat and then travels around modern glass towers, all while each car spins. It has some great drops and was the one of the most unique and fun coasters I have ridden – 2 rides.
Other rides include: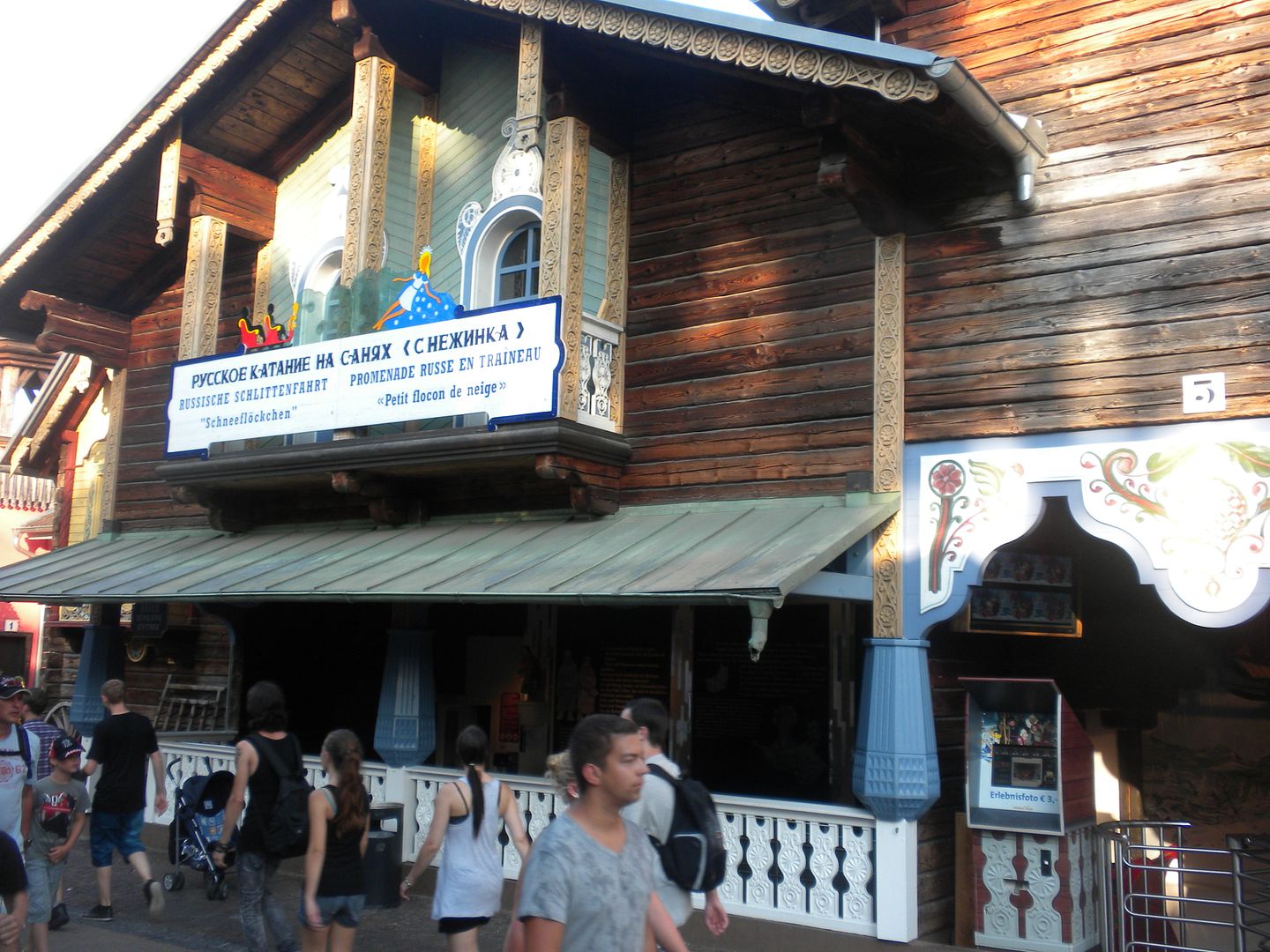 Schlittenfahrt Schneeflöckchen (Sleigh Ride Snowflake): Fairy tale dark ride through the winter landscape of Russia – 1 ride.
Panorama Train: Train ride with stops in Germany, England and Spain – 1 ride.
This section also has a children's car ride.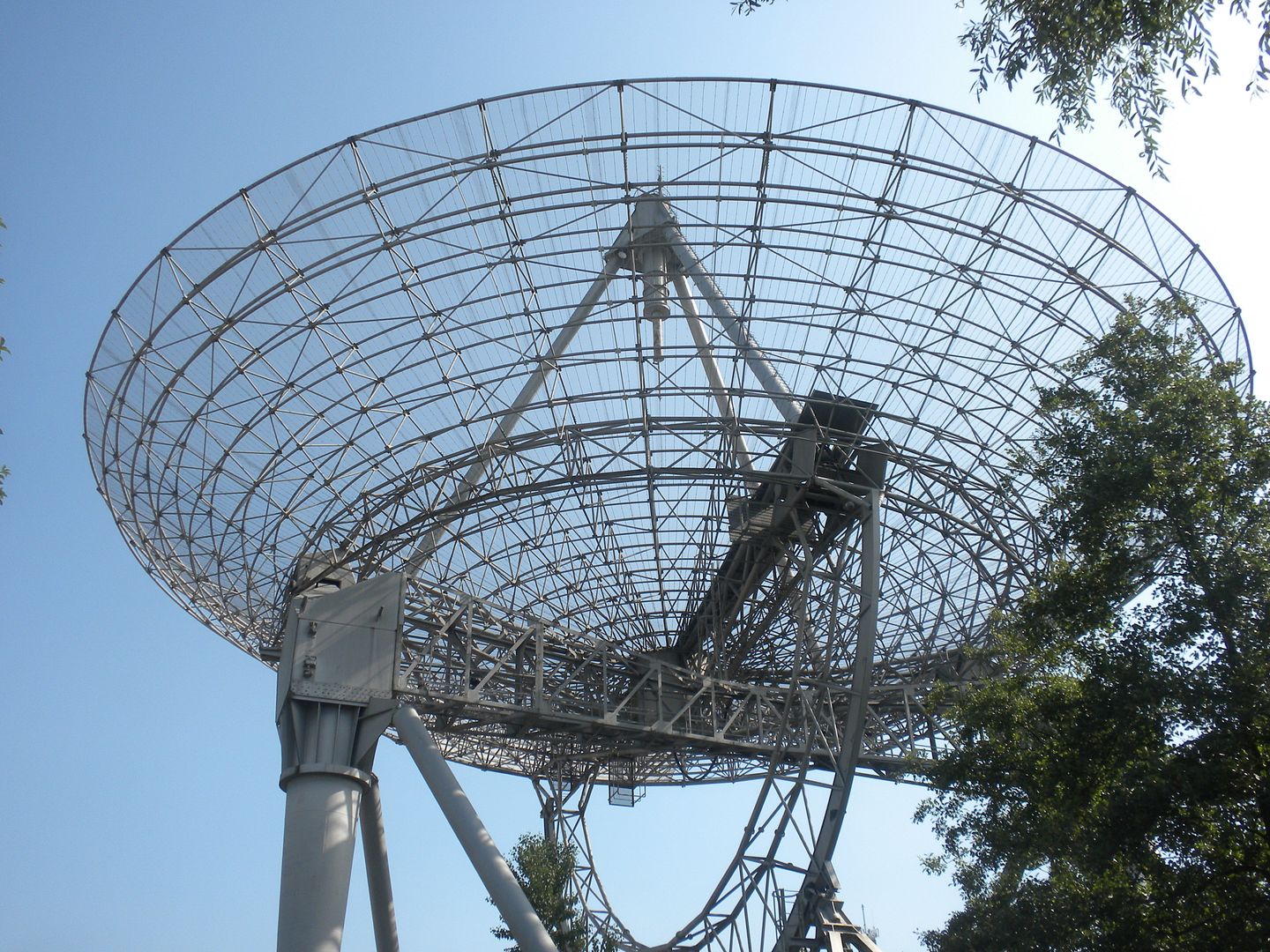 There is a walkthrough model of Raumstation Mir (Mir Space Station), a huge
Radioteleskop (Radio Telescope) and a Russian Village with traditional Russian handicraft. The Parade can be seen here.
Netherlands
This section celebrates both the Dutch nation and the colony of Dutch East India. Rides include: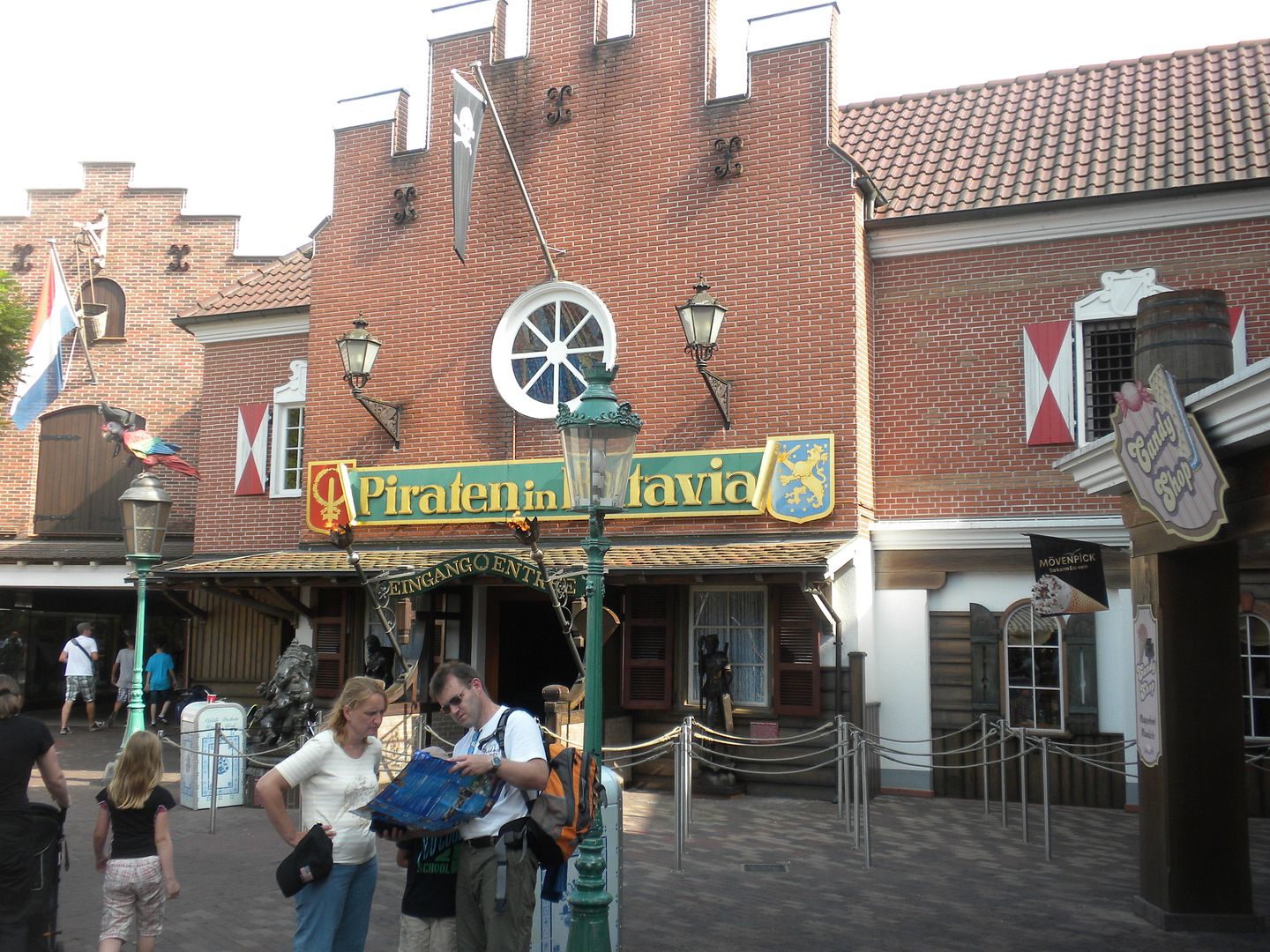 Piraten in Batavia (Pirates in Batavia): Europa's answer to the Disney ride of similar name, this boat ride takes you through a pirate attack in the Indonesian jungle and the seaport Batavia in the former colony Dutch East India. Here the monkey, instead of the dog, holds the keys to the burning jail. There is even a restaurant overlooking the ride ala Disneyland – 1 ride.
Other rides include: Fliegender Holländer (Flying Dutchman) and Koffiekopjes. There are 5 children's rides/ attractions.
There is also a Windmühle (Windmill) and 2 shows: Bamboe Baai and Kinder-Musical (Children's Musical).
Scandinavia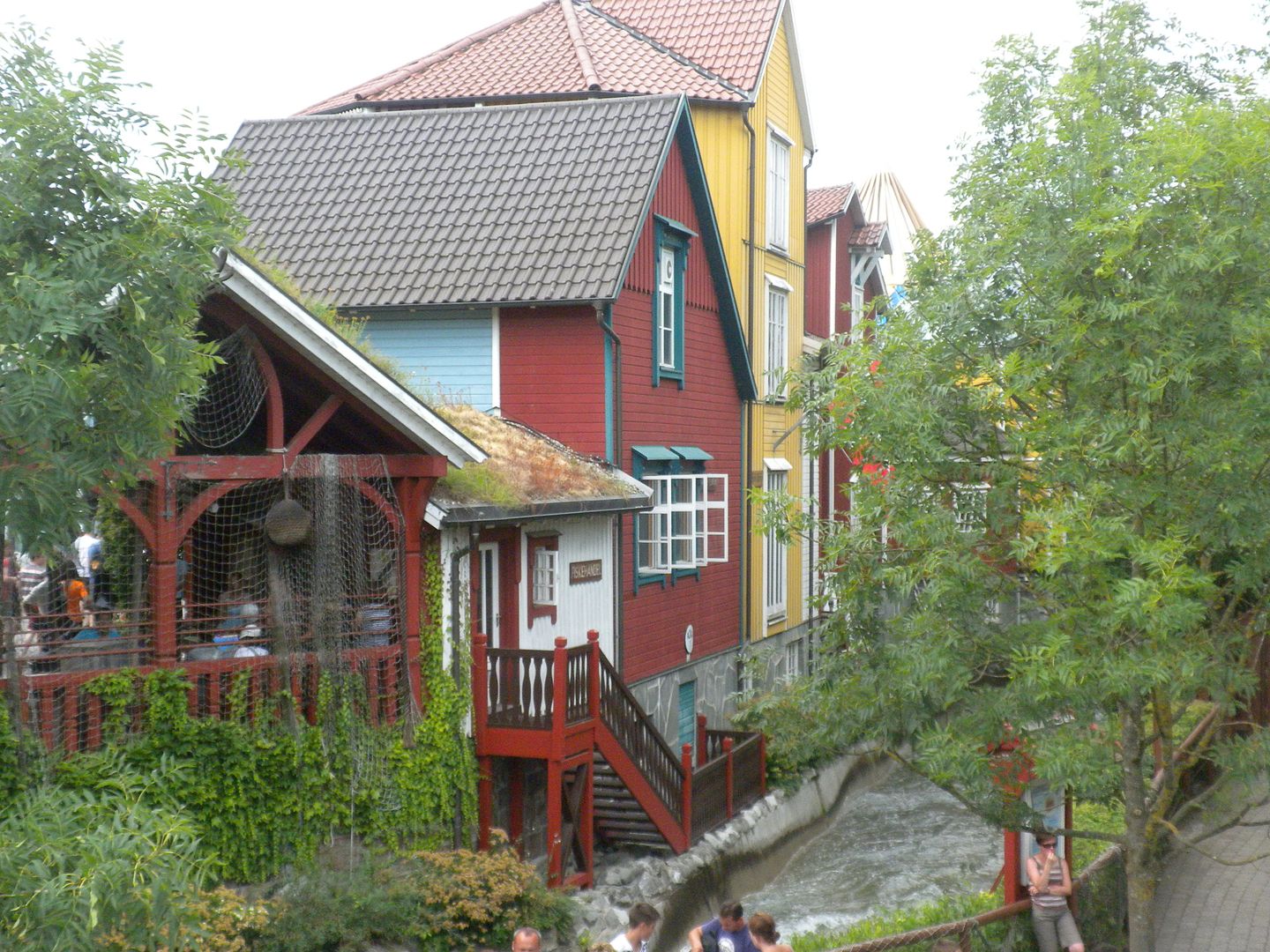 In a break from other sections themed for a country, this section is themed for a region, taking the best of Denmark, Sweden and Norway. Its architecture from Andersens Märchenturm (Andersen's Fairy Tale Tower) to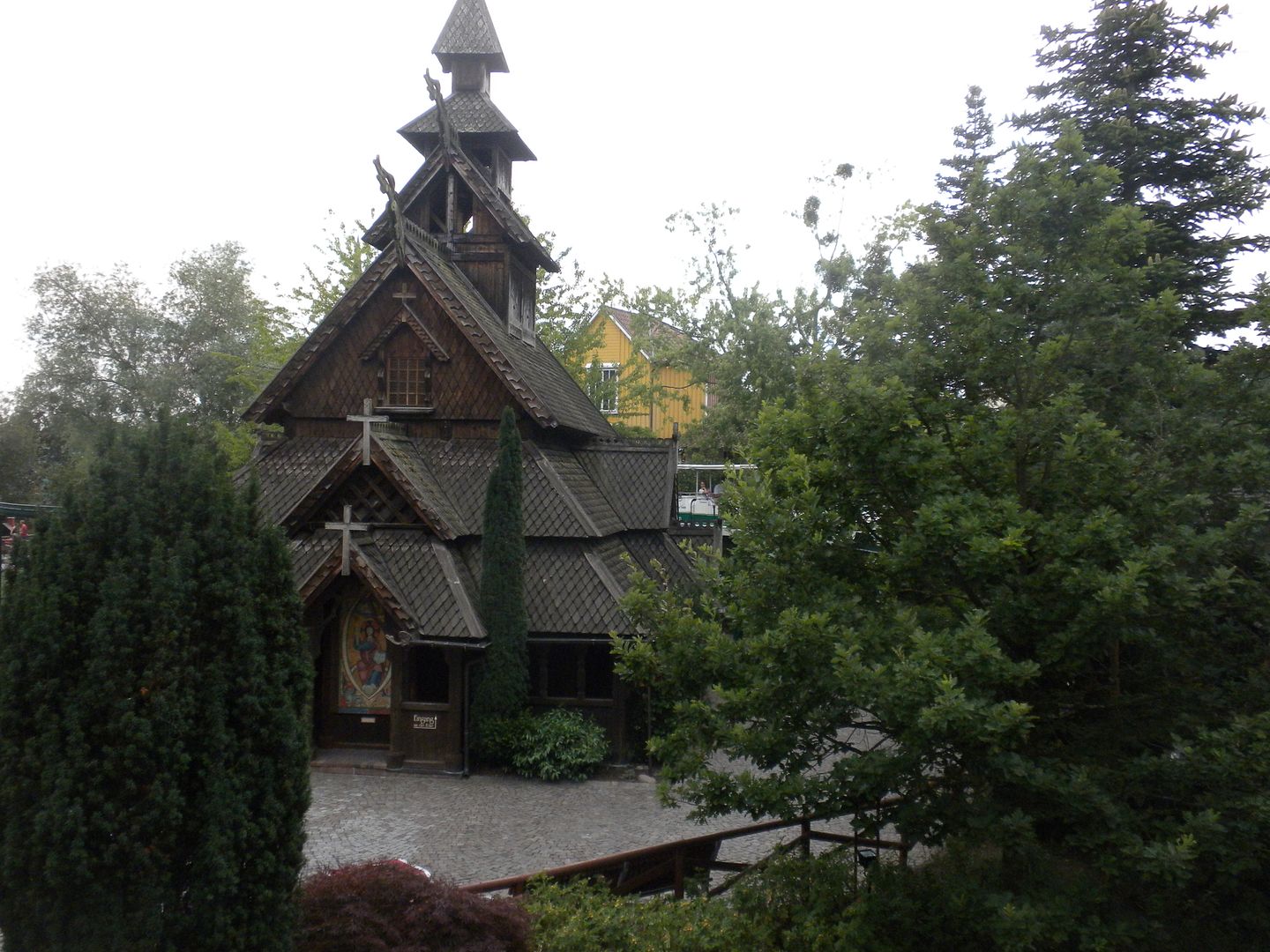 Norwegische Stabkirche (Norwegian Stave Church) to the Versunkene Stadt Vineta (Sunken City Vineta) transport you to these Nordic countries, a familiar site to me after ACE's Scandinavian Sojourn in 2011. The Wackelsteg und Seilfähre (Rocking Bridge and Cable Ferry) is also fun. The main rides here is:


Fjord-Rafting: This highly themed rapids ride has some good elements – 1 ride.
I did not ride Vindjammer, a swinging ship.
Iceland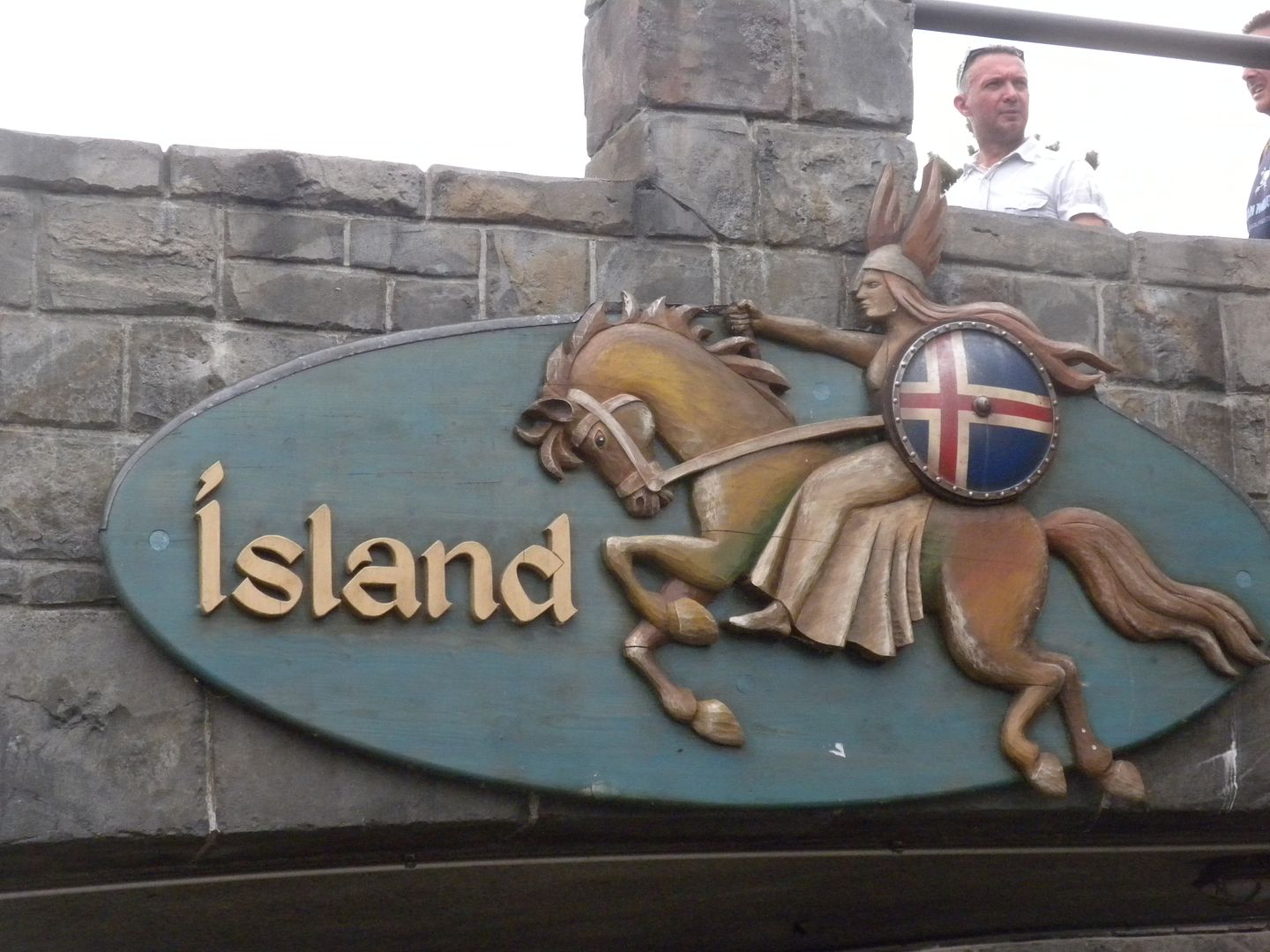 I can't think of another park with an Iceland section, and this one has 2 outstanding coasters. Its architecture does a good job of transporting guests to this icy country.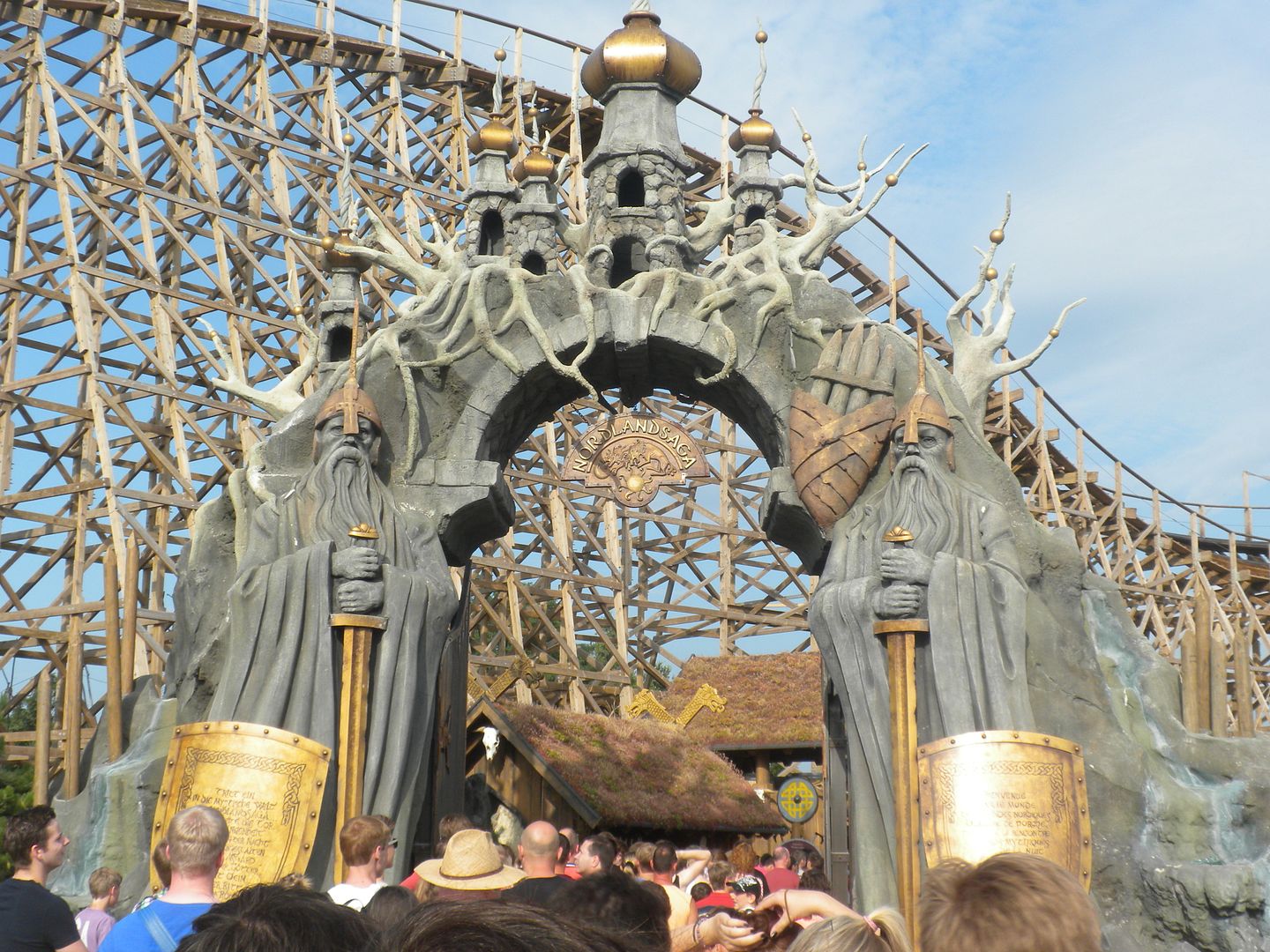 WODAN – Timburcoaster: (GCI, Wood Coaster, 2012) This is an excellent ride with lots of airtime, thrilling turns and fast speed. In addition it has a neat theme and highly themed queue.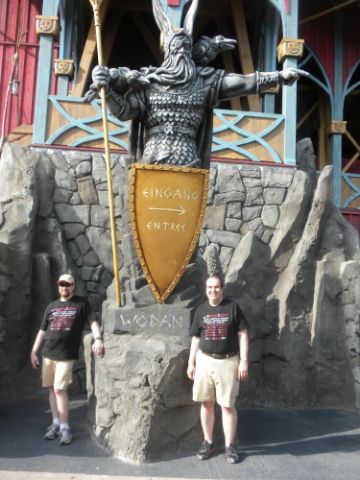 It was a worthy coaster to be my 700th. It was also my friend Richard Bostic's 750th – 4 rides.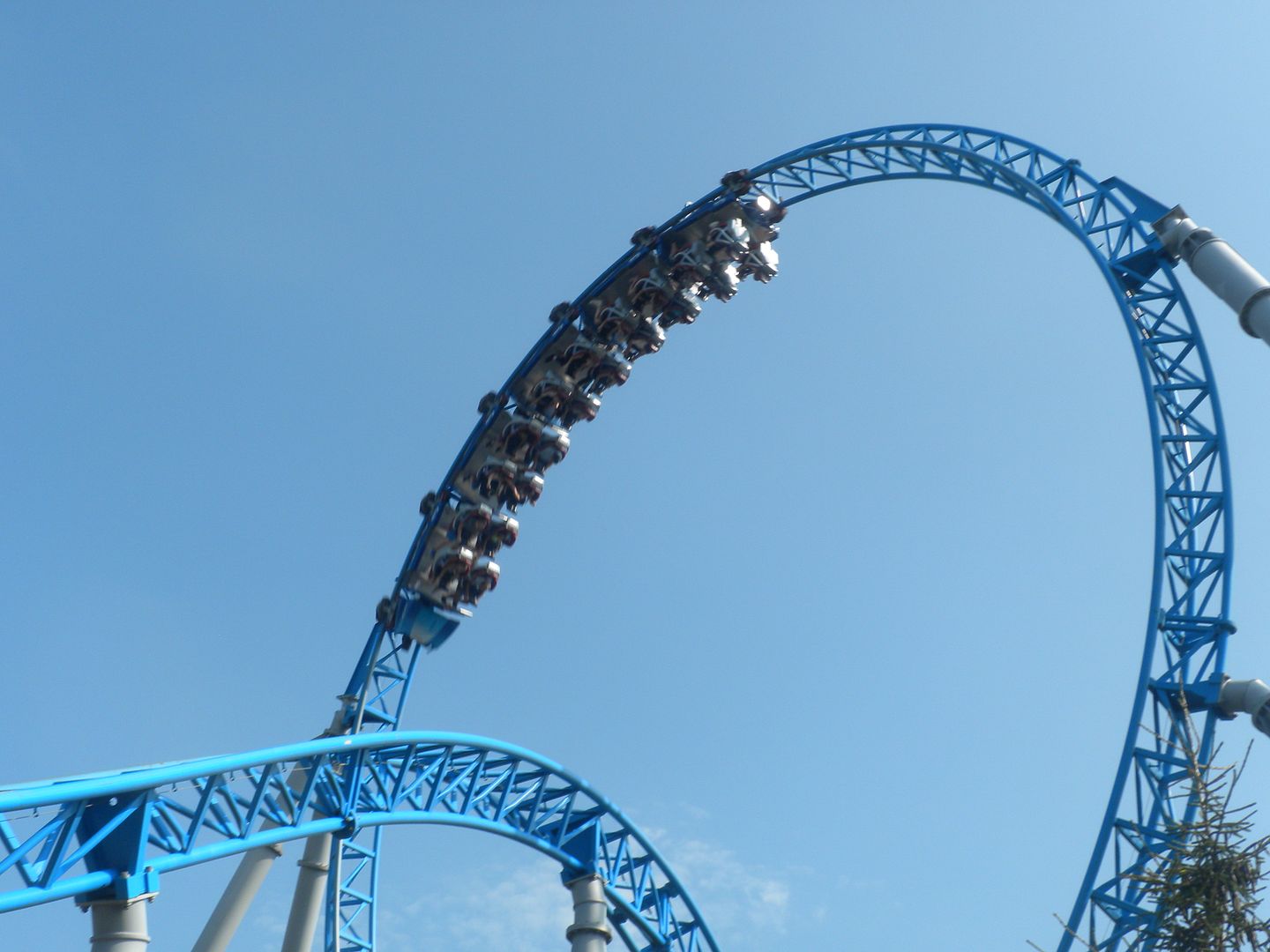 blue fire Megacoaster: (Mack, LSM Launched Coaster, 2009)


This launched coaster is extremely well designed.


Its elements are fast paced and nicely placed.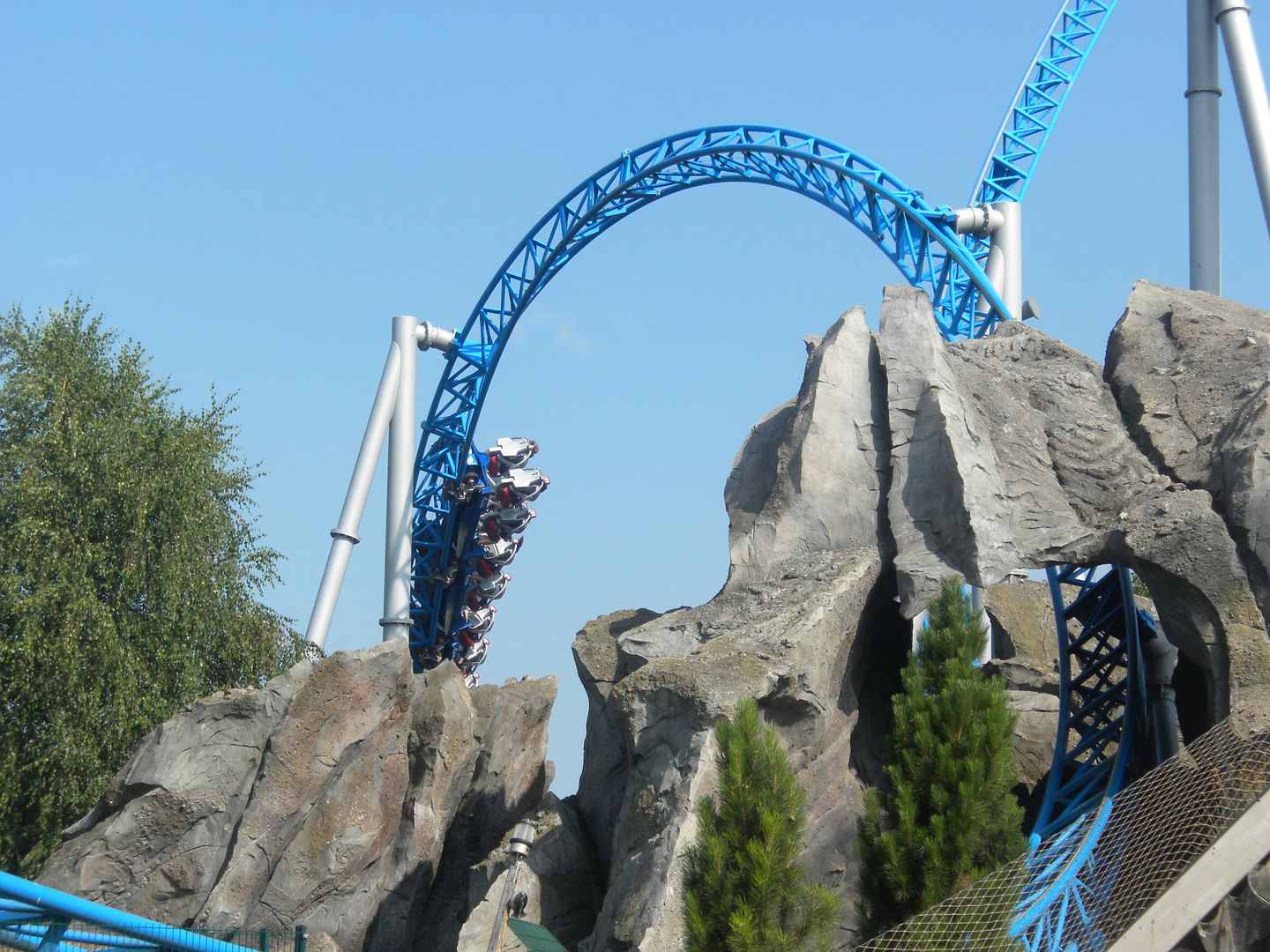 This is a real standout ride in this park; I hope Mack sells more of these – 3 rides, 2 during hotel ERT.
Other rides include:
Iceland Monorail Station: This small monorail goes to the England section – 1 ride.
I did not ride Whale Adventures – Splash Tours, a Splash Battle. There is also a children's water playground.
Portugal
This small section has one major ride, a coaster: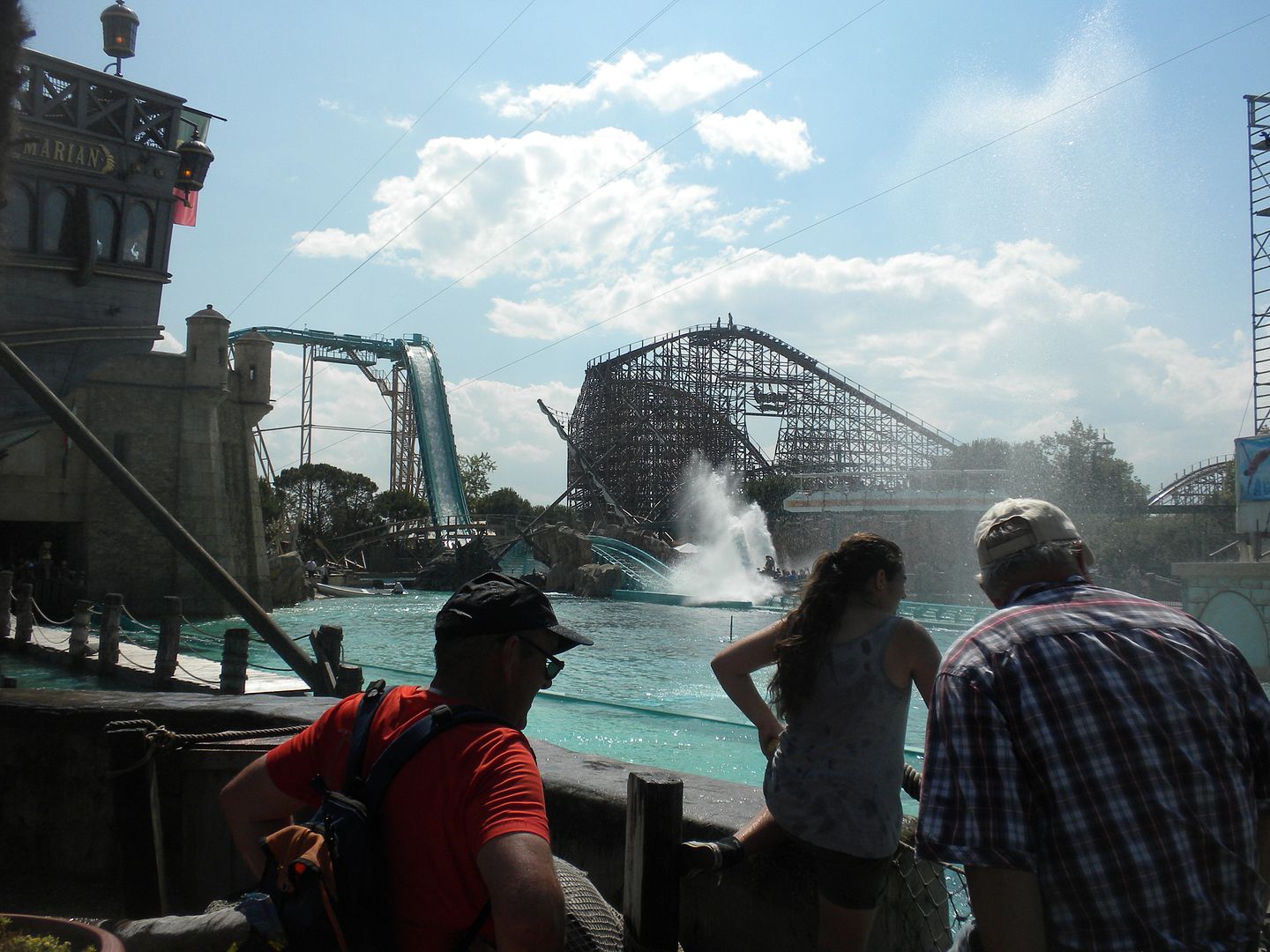 Atlantica SuperSplash: (Mack, SuperSplash Water Coaster, 2005)


This is a highly photogenic ride and interacts nicely with Woden.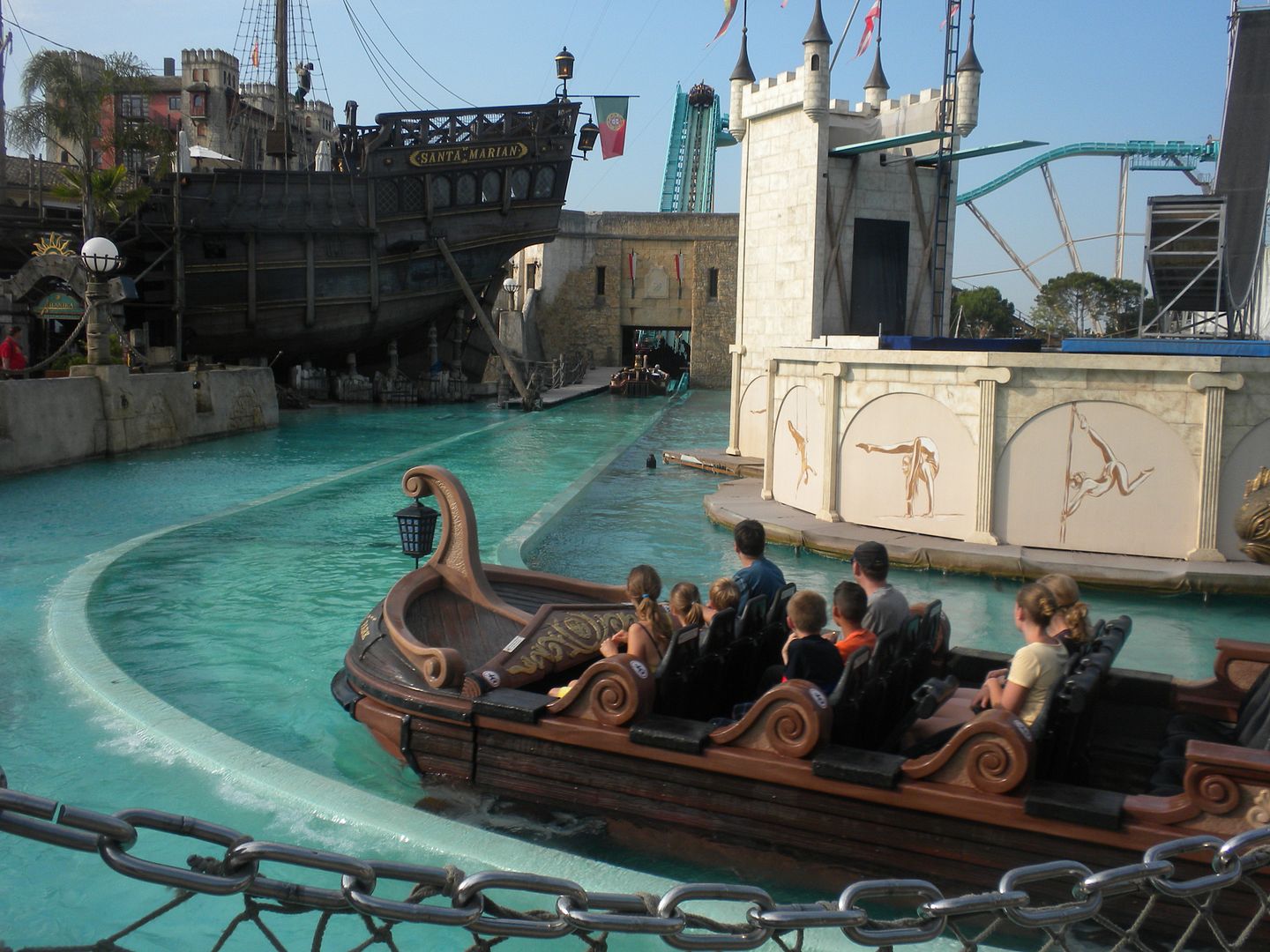 While it has a fun splashdown, it is not as fun as the park's older water coaster – 1 ride.
This section has a children's indoor playground.
Spain


This well themed section is the hotel entrance to the park. On Thursday evening we ate at the hotel restaurant Don Quichotte, which opens into the park. Rides include:
EP-Express Station Spain: Monorail with stops in Greece, the Main Entrance and Hotel Colosseo – 2 rides.


Panorama Train: This train takes guest to Russia, Germany and England – 1 ride.
I did not ride Kolumbusjolle (Columbus Dinghy) or Feria Swing. There is a children's playground. Shows here include Arena-Show and Flamenco-Show.
Austria
This nicely themed section has the park's oldest coaster: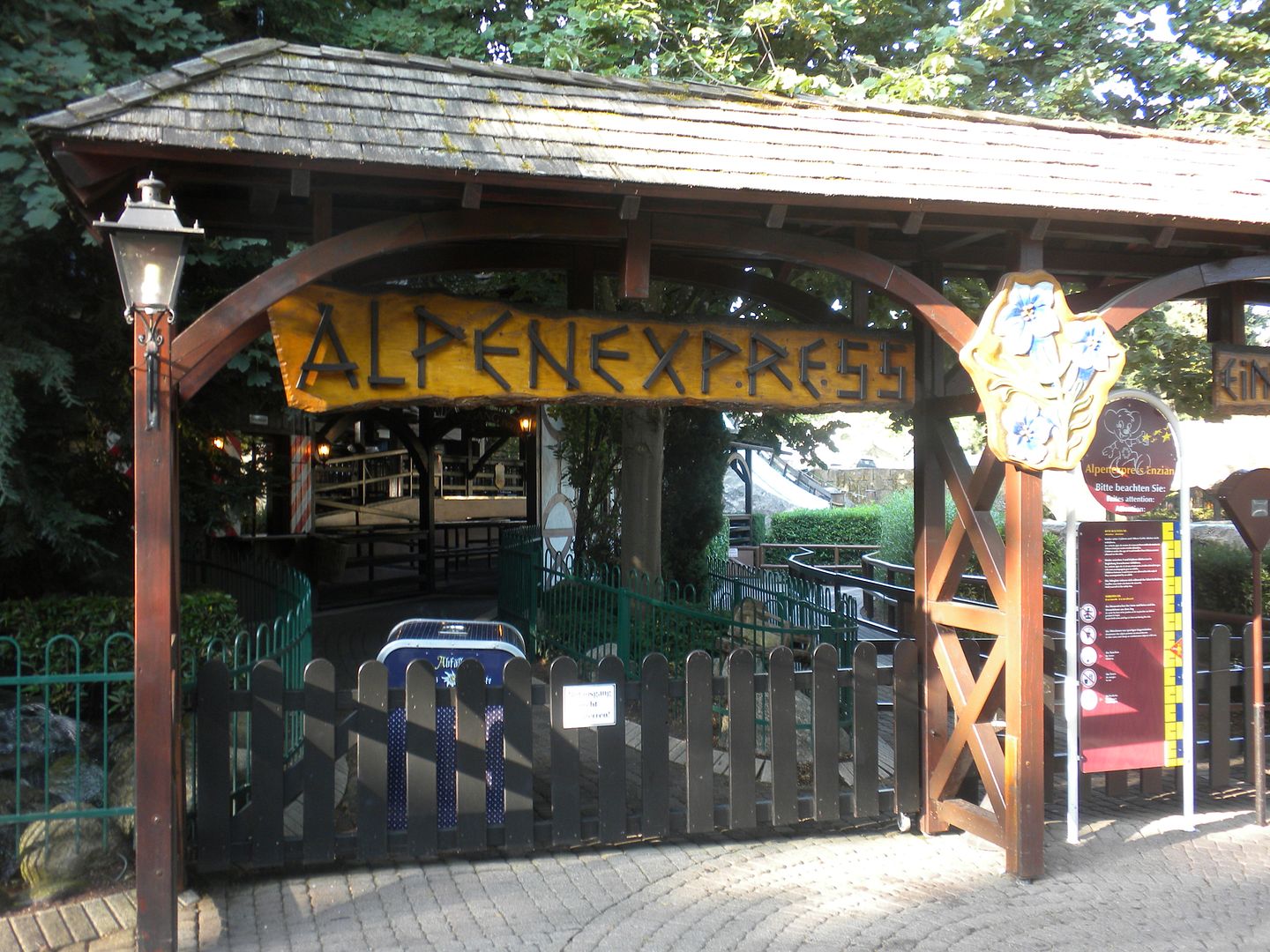 Alpenexpress Enzian (Alpine Coaster): (Mack, Powered Coaster, 1984) Although ACE doesn't count powered coasters, I do. Mack is well known for their powered coasters, particularly the oft copied Blauer Enzian. Basically making a figure 8 and taken twice around, this custom version has the added bonus of half of the 8 being enclosed in a Diamond mine, which also functions as a walkthrough and as part of the log flume. This ride is a lot of fun! – 1 ride during hotel ERT.
Other rides include:


Zauberwelt der Diamanten (Magic World of Diamonds): This walkthrough allows great shots of the coaster – 1 walkthrough during hotel ERT.


Wildwasserbahn (Tirol Log Flume): This log ride was a good course and is made better by going through the diamond mine. It is one of the parks oldest attractions, having opened in 1978 – 1 ride during hotel ERT.
I did not get to ride Wiener Wellenflieger (Vienna Wave Swinger).
Adventure Land


This section departs from the European theme to take guests to Africa. Situated around a large lake, it contains 2 rides: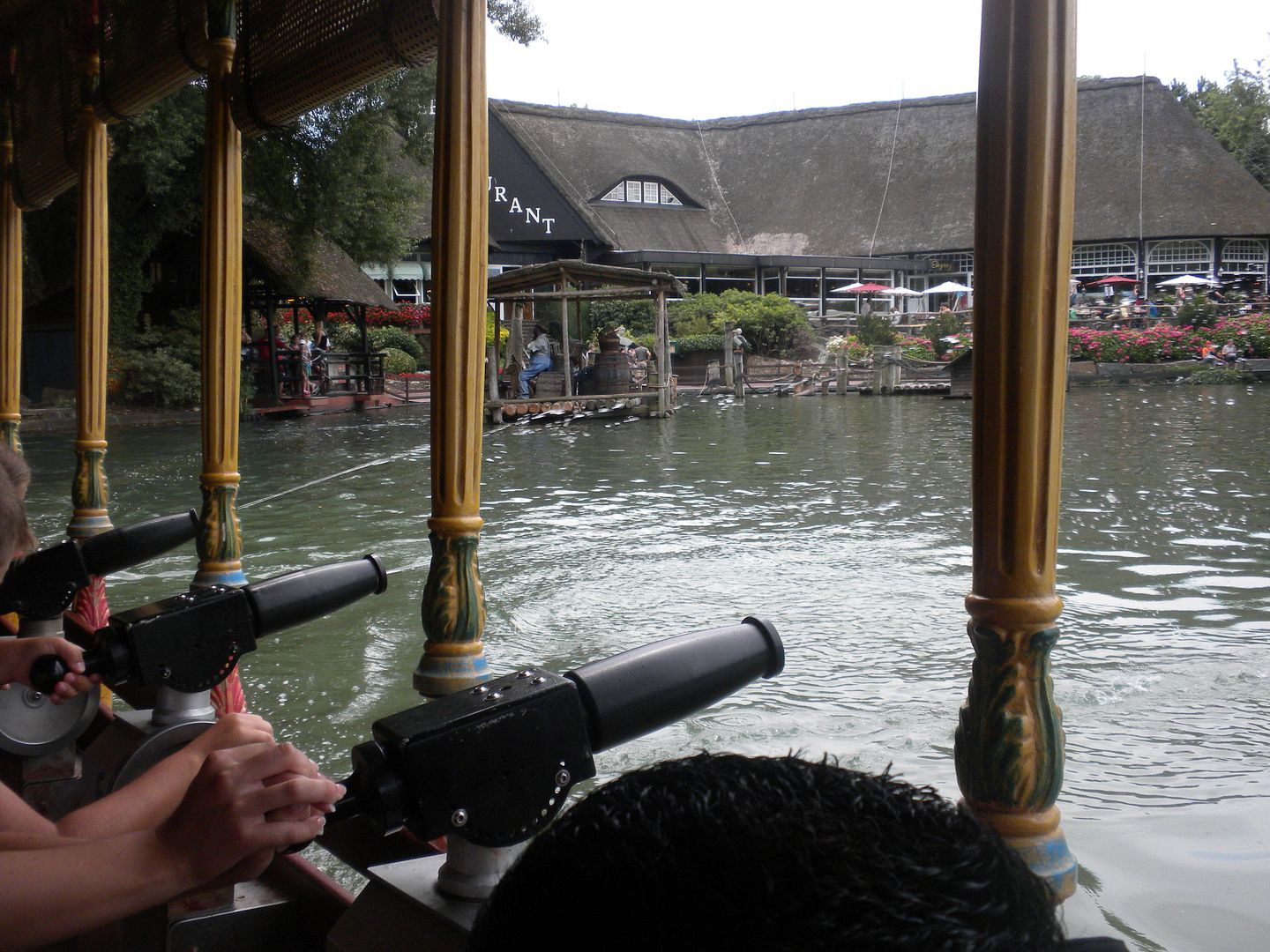 African Queen: This boat ride interacts with the raft ride and has water guns to shot at guests – 1 ride.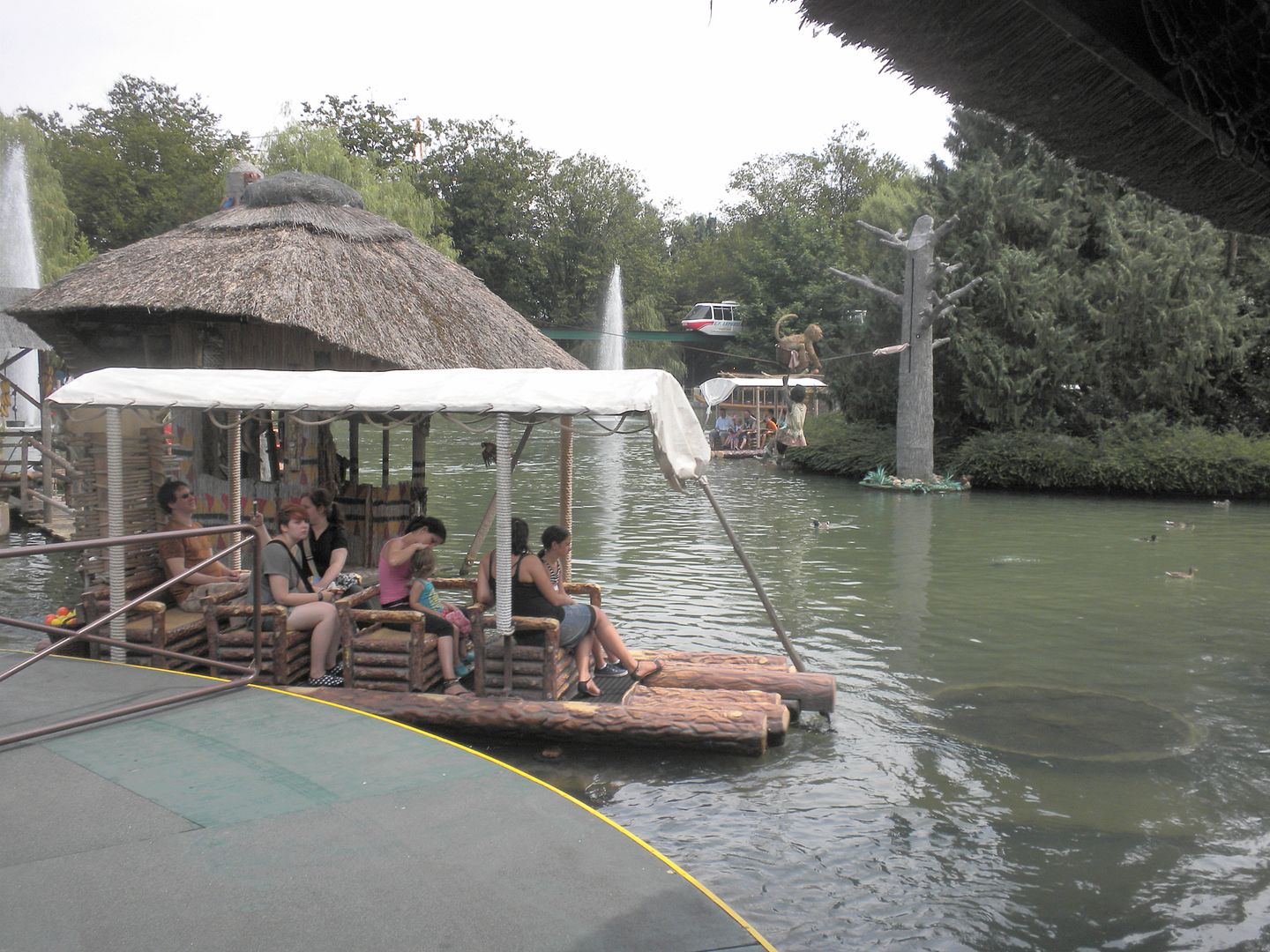 Dschungel-Floßfahrt (Jungle Rafts): This highly themed raft ride has a good course – 1 ride.
There is also a children's water playground.
Enchanted Forest – Märchenwald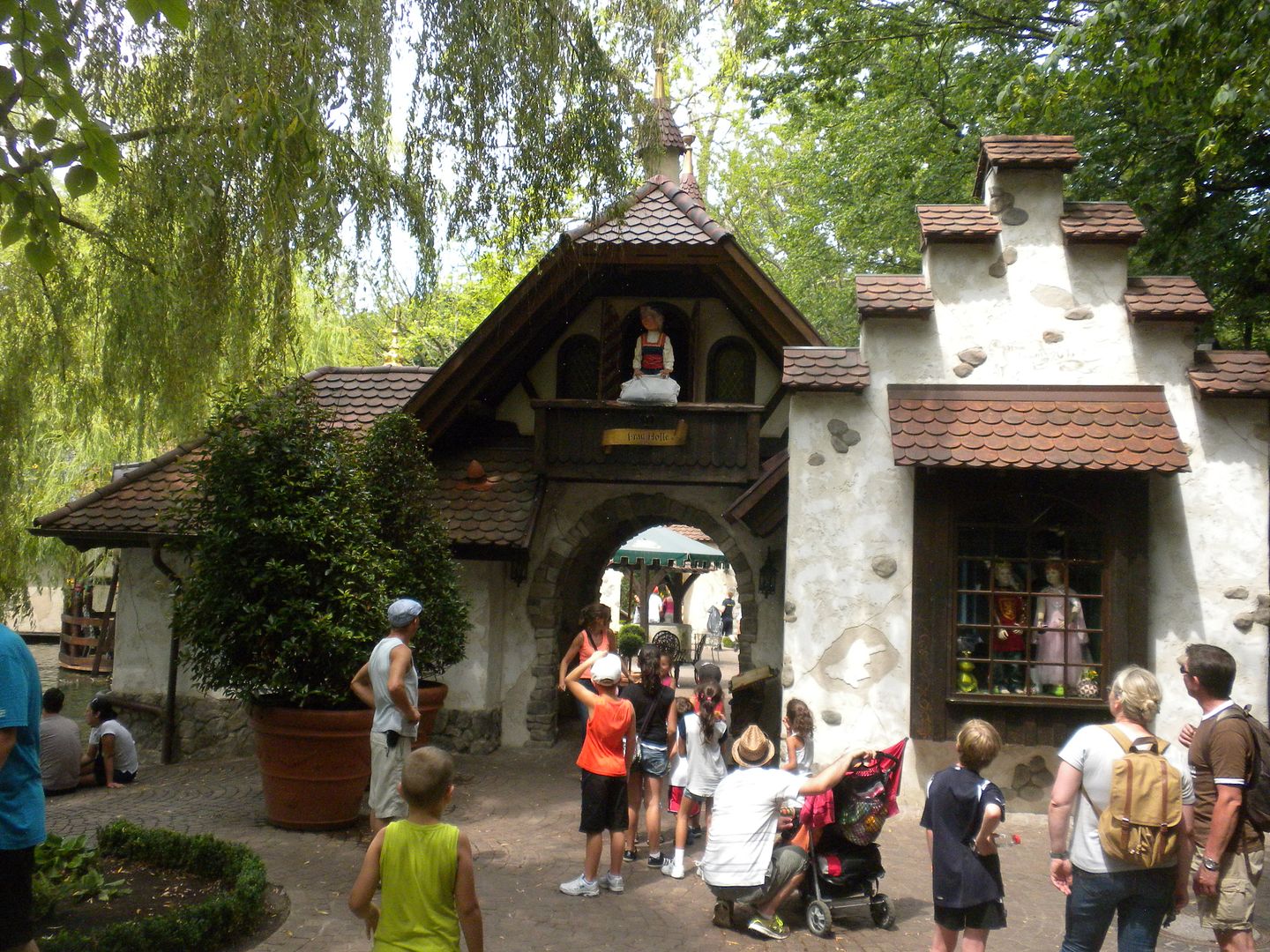 One of 2 children's sections, this focuses on fairy tales as represented in numerous structures throughout the area including Märchengalerie (Fairy Tale Gallery), Dornröschen-Schloss (Sleeping Beauty Castle) and Hexenhaus/ Hänsel und Gretel (Witch House). While a new powered coaster, Arthur (Mack, Powered Coaster, 2014), will enhance this section in 2014, for now the main ride is a simulator ride that I did not get to ride: Grimm-Bibliothek (Grimm Library). There is also a children's ride.
Children's World
This colorful section includes 8 children's rides and a show, Freilichtbühne Welt der Kinder (Open air stage).

In addition to the other meals mentioned, we had a delicious Italian meal at Medici in Hotel Colosseo on Wednesday eveing when we arrived.


I was amazed by this park. It has everything – thrilling coasters, great dark rides, a huge variety of all types of rides, immersive theming, delicious food, great shows, attention to detail, excellent throughput, beautiful landscaping, spotless midways and resort hotels. Moreso than any other park I have visited in Europe, this is a destination park I hope to find myself back at again and again. After 2 full days we boarded the buses for Frankfort Airport. This was the end of week 1 so we would say goodbye to around 30 of our group while welcoming 3 more for week 2.
Up Next: Freizeit-Land Geiselwind
Go to ACE Central Europe – Part 11: Freizeit-Land Geiselwind