As I knew this year I would be narrowing down the wood coasters in the U.S. that I have not ridden to single digits, I felt strongly that I needed to ride a Rocky Mountain Construction wood coaster. I made several tentative plans, first to get to Silver Dollar City, then to fly to Chicago, but for a number of reasons my plans didn't work out. After multiple delays in getting Goliath open at Six Flags Great America, I was reluctant to buy a plane ticket for one coaster that might have a problem. I finally settled on a plan for Columbus Day weekend. I would drive to Kings Island Friday night/ Saturday morning, allowing me to make up some of the time I lost when I came down with a virus at Spring Conference in May. Then I would drive Sunday morning to Six Flags Great America and return for a few hours on Columbus Day before driving back for work Tuesday. What a crazy trip, but such is this crazy hobby!
Kings Island
I arrived at Kings Island on Saturday, October 11 about a half hour before opening and made my way into the back to be among the first to head to Banshee. It was fairly crowded during the day and very crowed that night, but I got a good bit done for a busy Saturday. Since I have done more detailed trip reports of this park in the past, I will focus only on what I rode.
Action Zone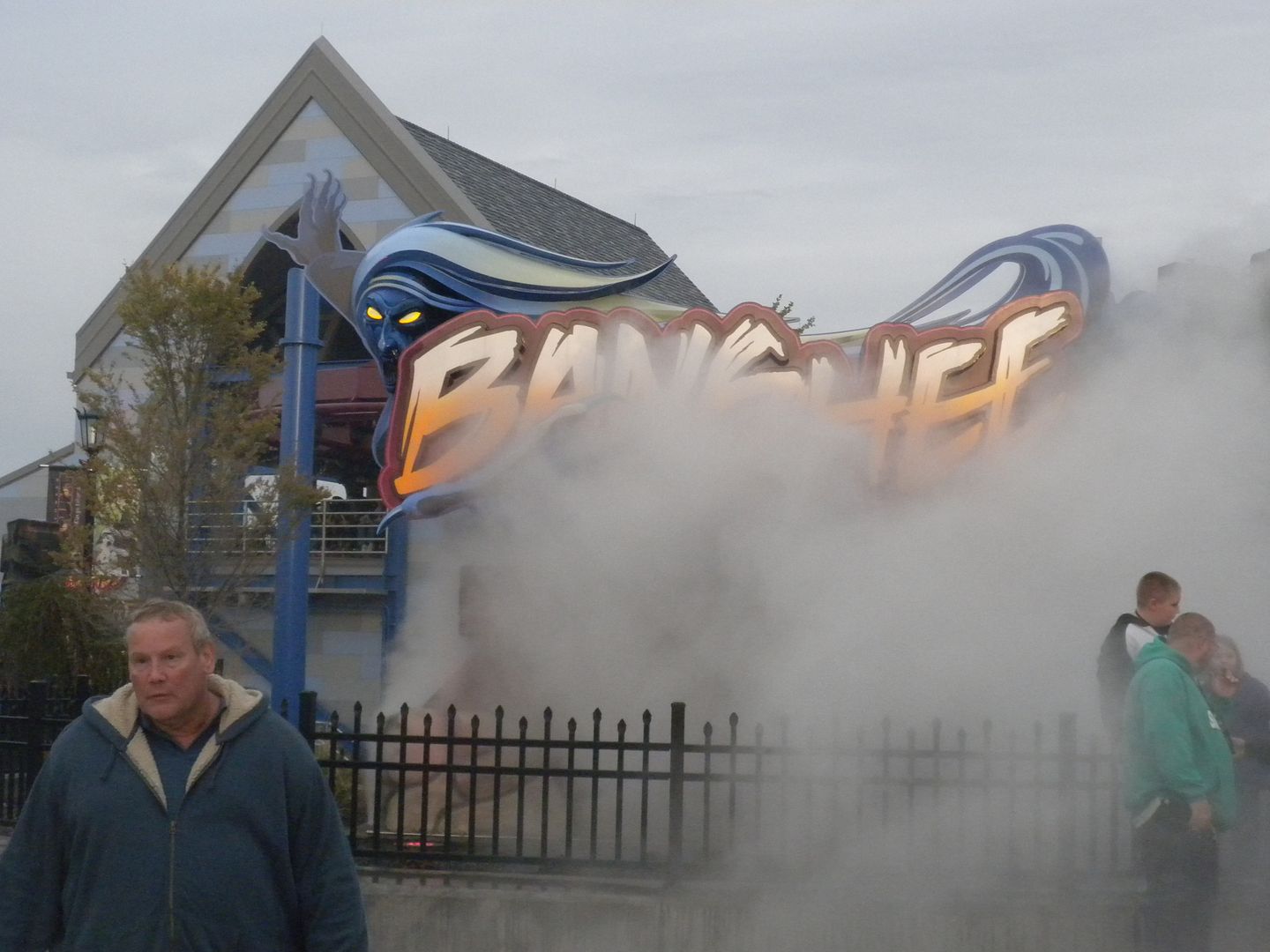 Banshee: (Bolliger & Mabillard, Inverted, 2014)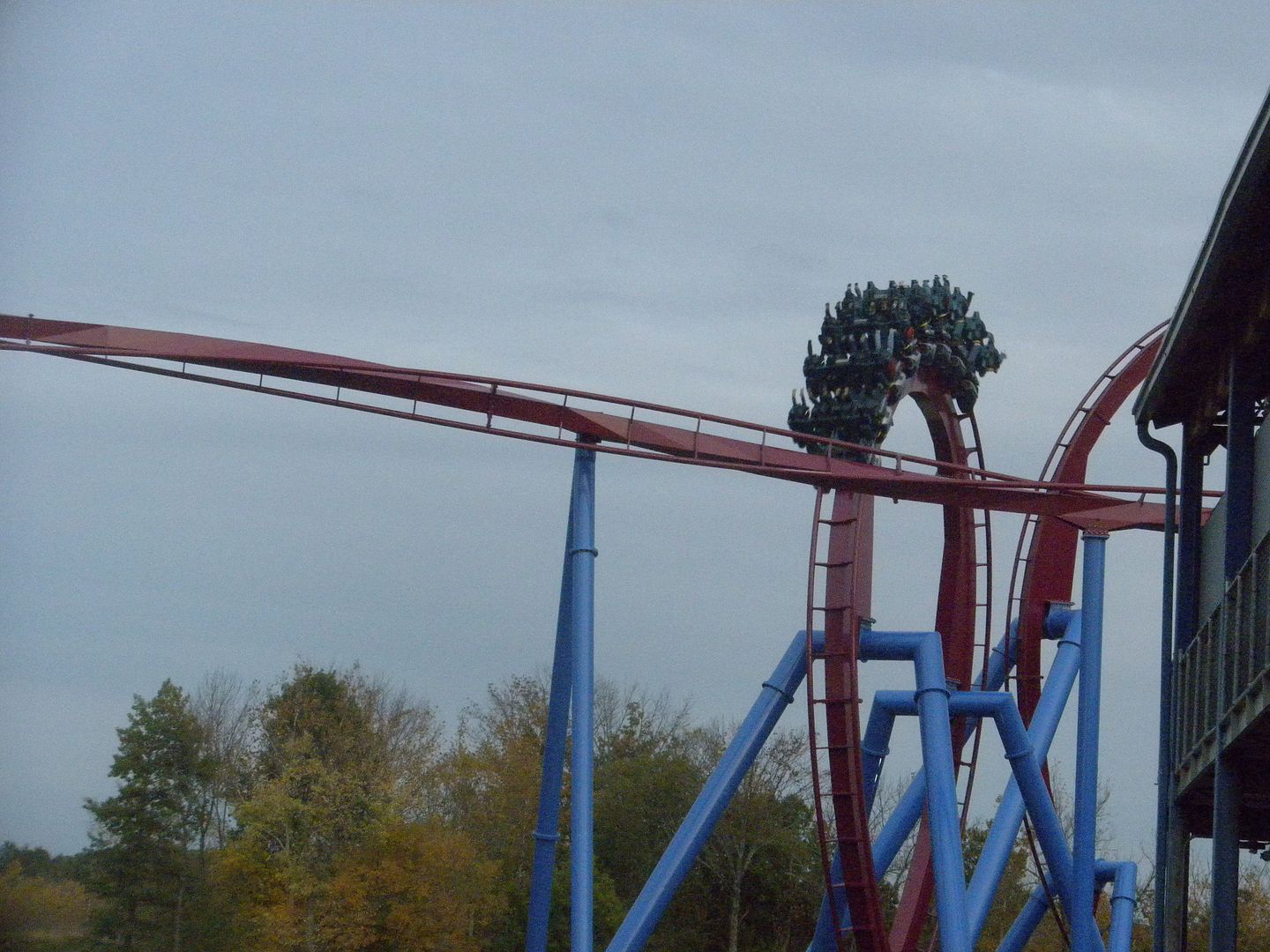 Having only gotten 1 ride on this in May, riding this again was a top priority. It is billed as the world's longest inverted coaster, and it may well be the best.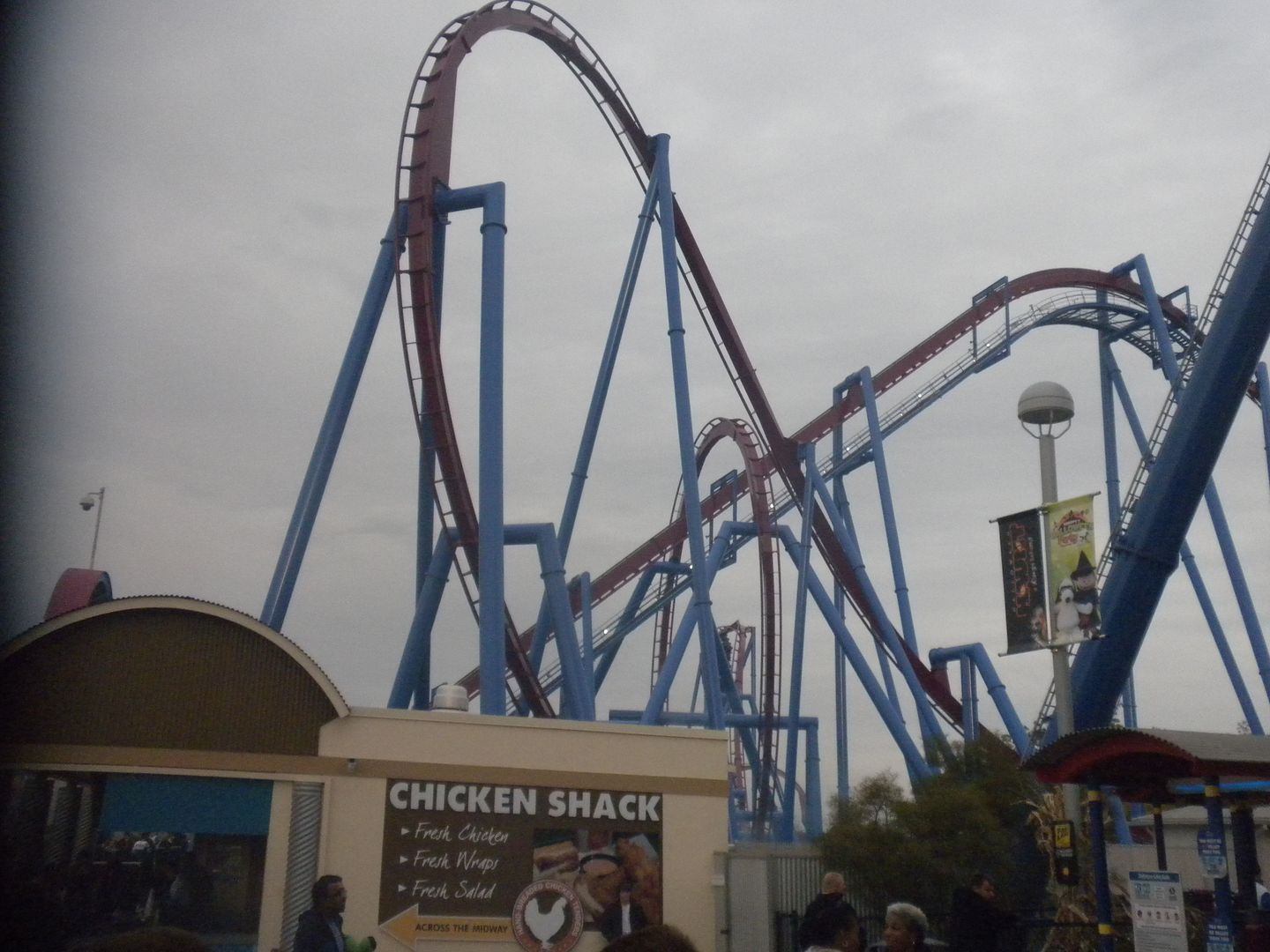 With seven inversions the elements are well paced, giving a thrilling ride. The theming adds a lot to the ride experience.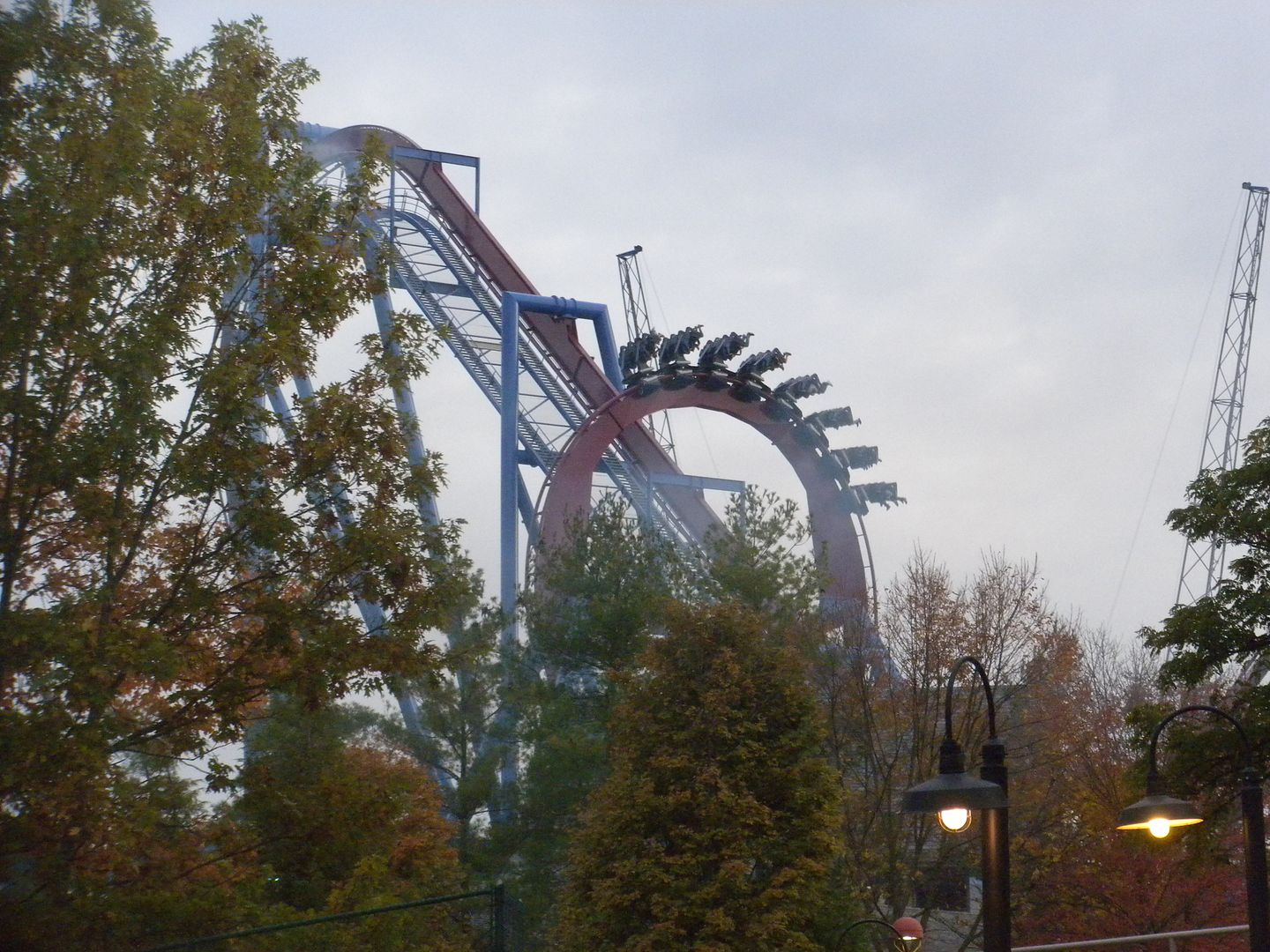 When I rode it in the spring it was hard to compare just one ride, but with a couple more rides, I do now feel this is the best inverted coaster I have ridden. The tribute to Son of Beast is a nice touch – 2 rides.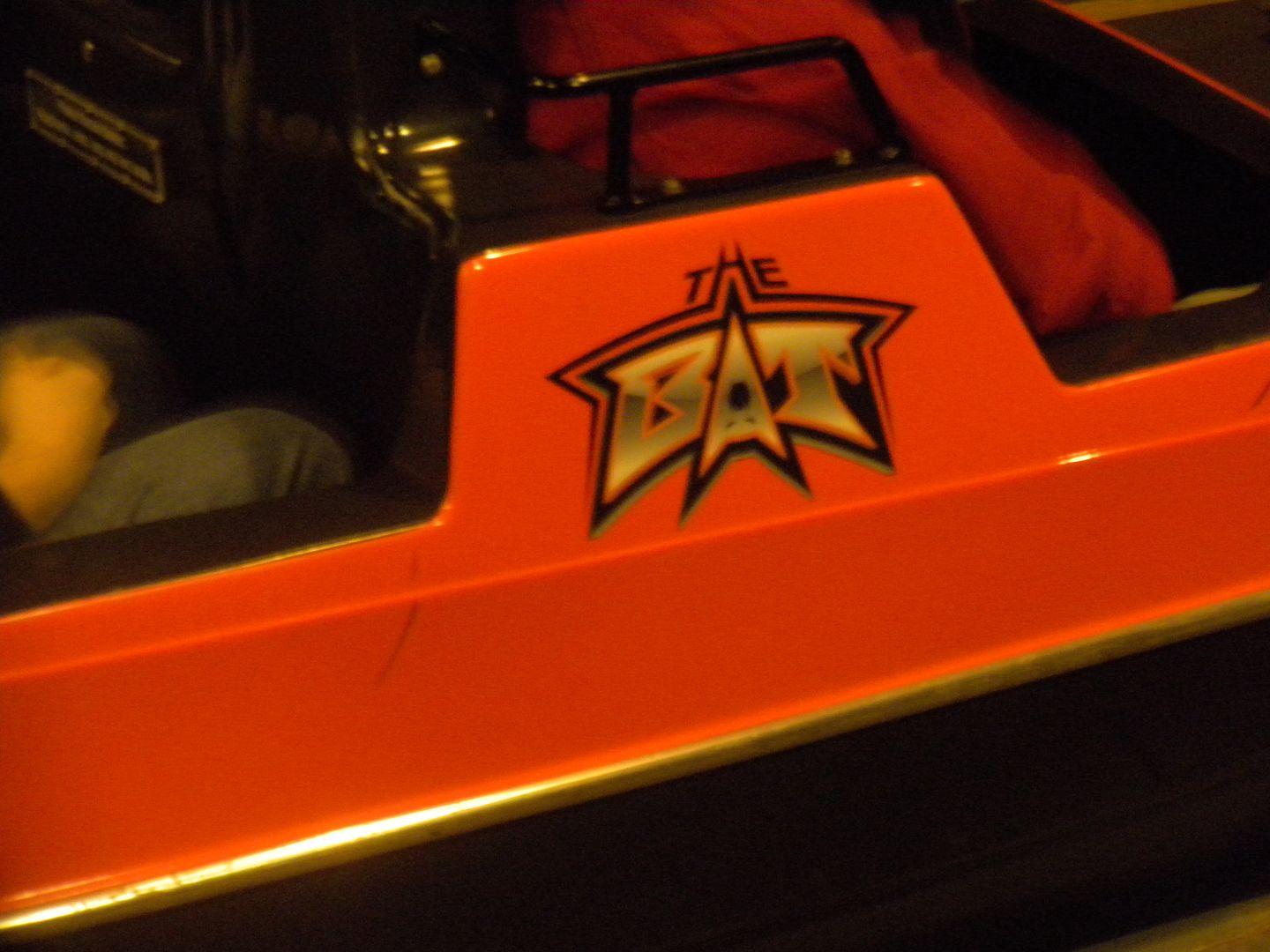 The Bat: (Arrow, Suspended Terrain, 1993) Previously named Top Gun and Flight Deck, it was renamed in 2014 in honor of defunct The Bat (Arrow, Prototype Suspended, 1981-1983). One of my disappointments from May was not riding this coaster under its new name.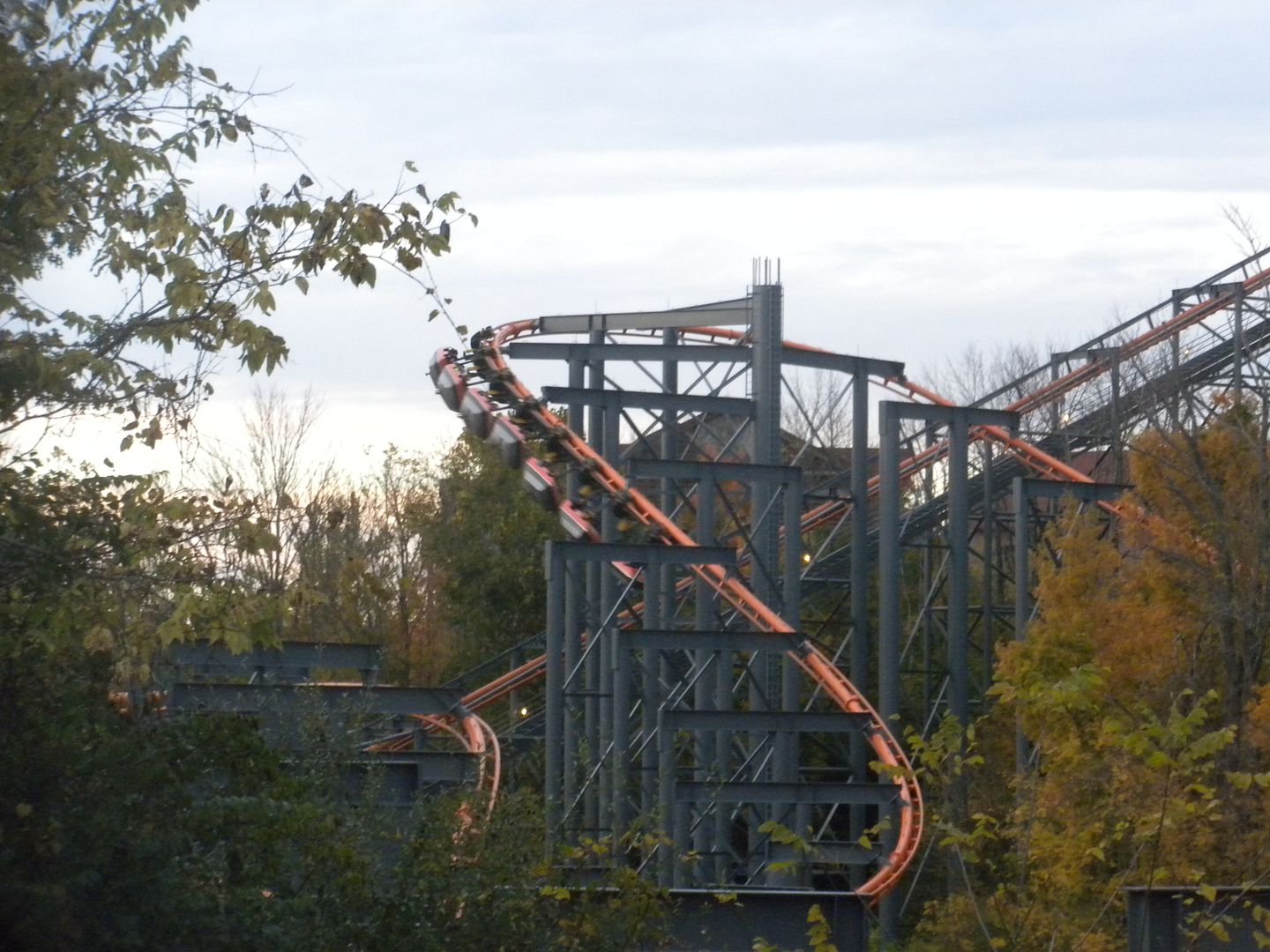 It is one of the best of the Arrow suspendeds, a coaster style I really like for its sheer fun, and this theme fits it nicely.


It was running great and I even got in a night ride on it – 2 rides.
Drop Tower: The drop is great and I love the normal seats (as opposed to Acrophobia at SFOG) – 1 ride.
Delirium was on my list to try to get to, but it was too far down the priority list when time ran out.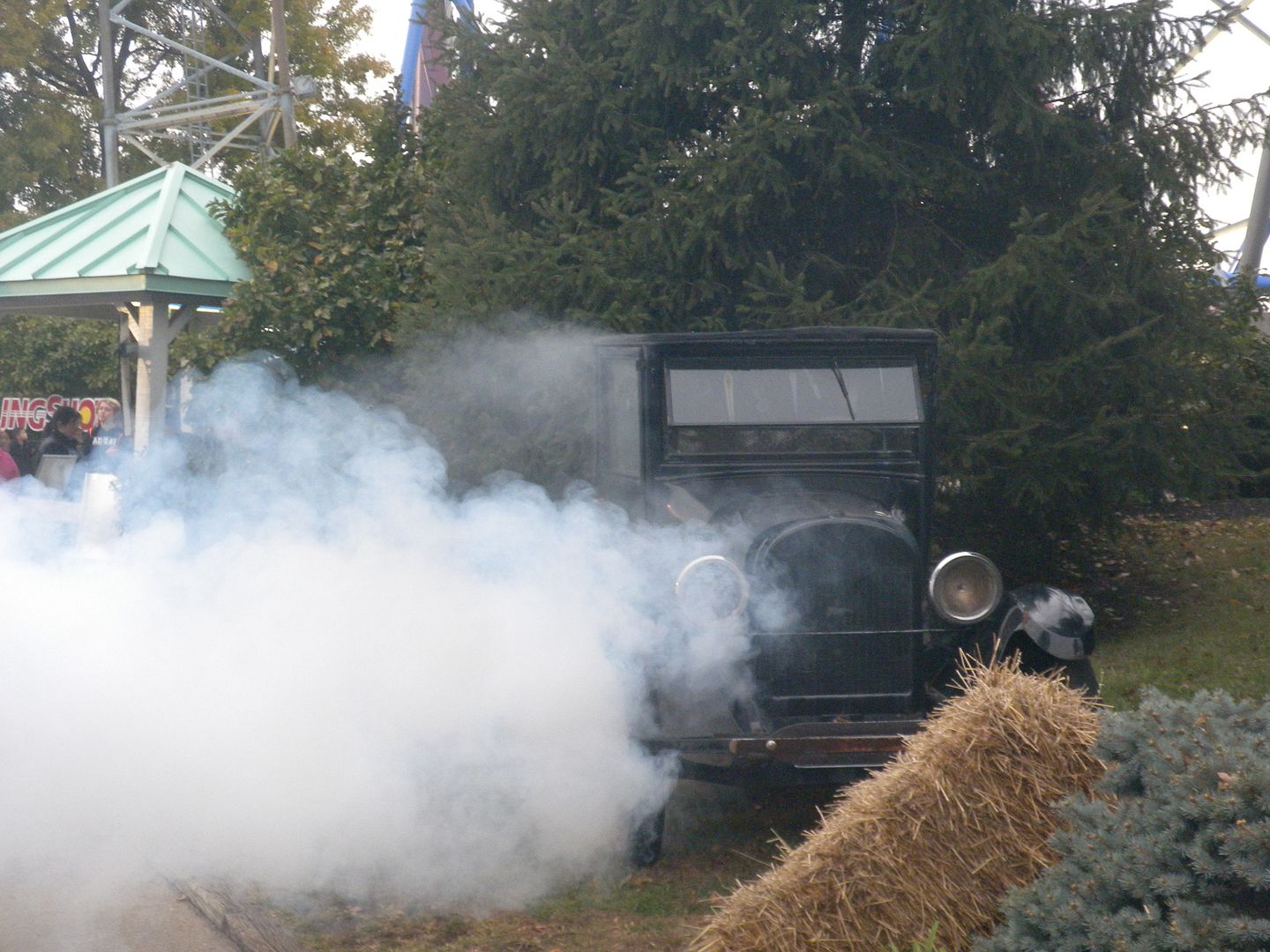 Oktoberfest


Adventure Express: (Arrow, Mine Train, 1991) One of my favorite mine trains, it was running good – 1 ride.

Coney Mall (Coney Maul)


The Racer: (PTC – John Allen, Wood Racer Out & Back, 1972)


This is running good this year.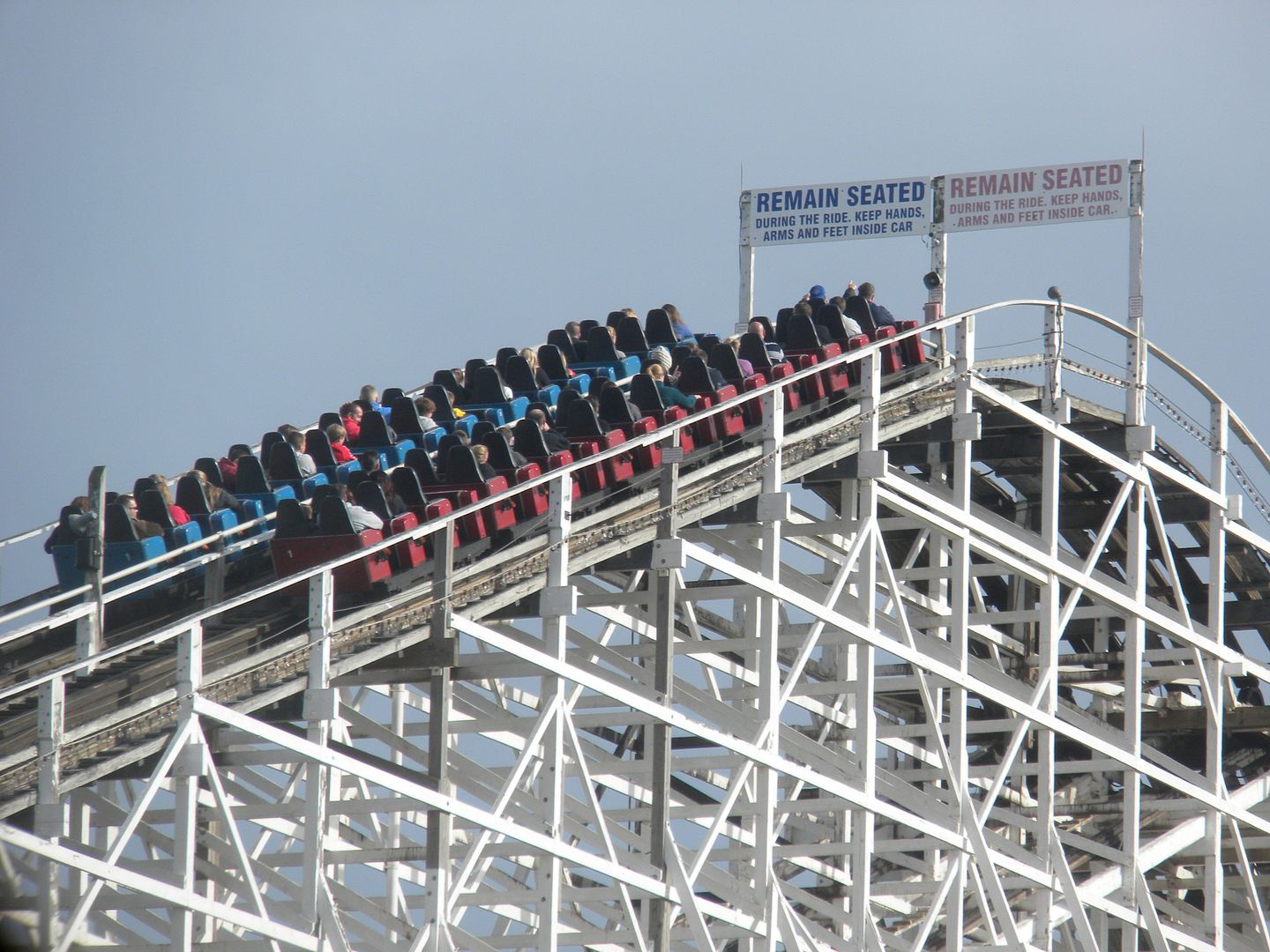 I had a ride on Red Racer during the day and a night ride on Blue Racer – 2 rides.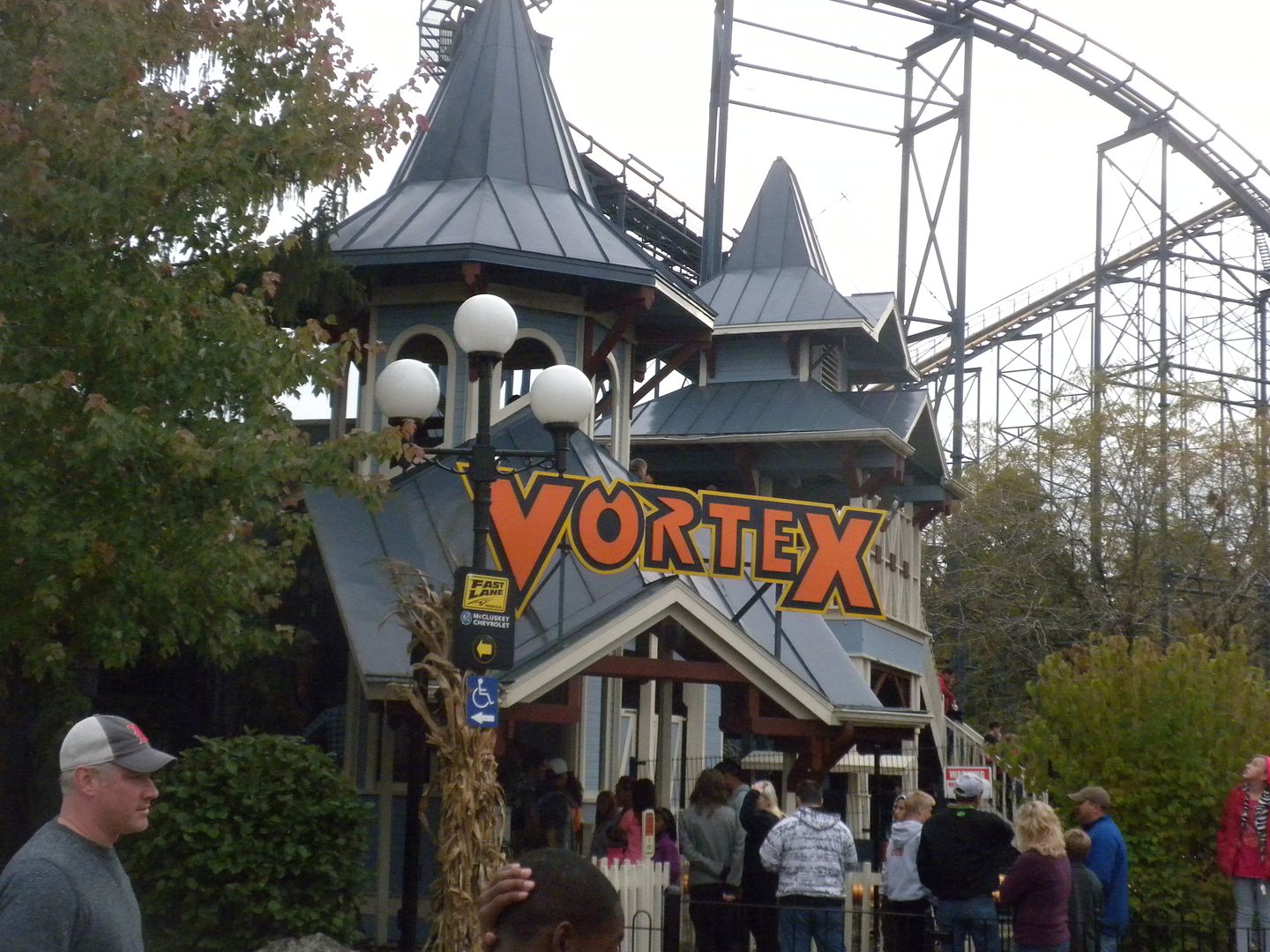 Vortex: (Arrow, Looper, 1987) I was reminded how rough this ride really is. I much prefer Ninja at SFOG – 1 ride.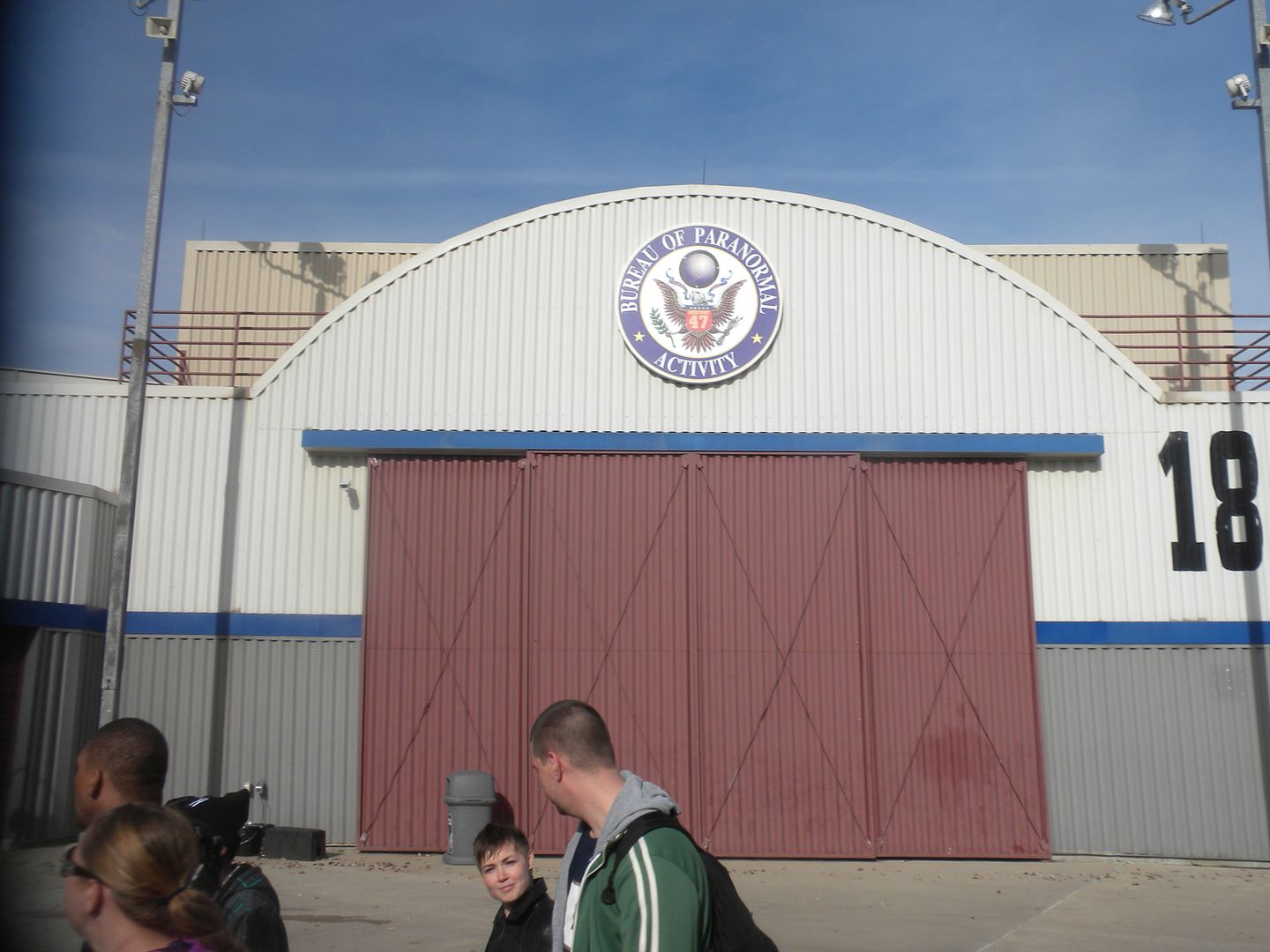 Flight of Fear: (Premier, Enclosed LIM Looper, 1996) This launched coaster is great fun and although the line was marked 120 minutes, I made it on in about 90 minutes – 1 ride.
I wanted to ride WindSeeker since I had not ridden this one yet, but it was down when I tried and I never got back.
Rivertown


The Beast: (Al Collins/Jeff Gramke/Charles Dinn, Wood Terrain, 1979) Still the longest wooden roller coaster in the world, this is still a great coaster. It doesn't have airtime, but its lively jaunt through the woods and its super intense double helix after the second lift hill, make this a real classic that I can never get enough of. I had 6 night rides during ERT in May, but was very glad to get back – 2 rides.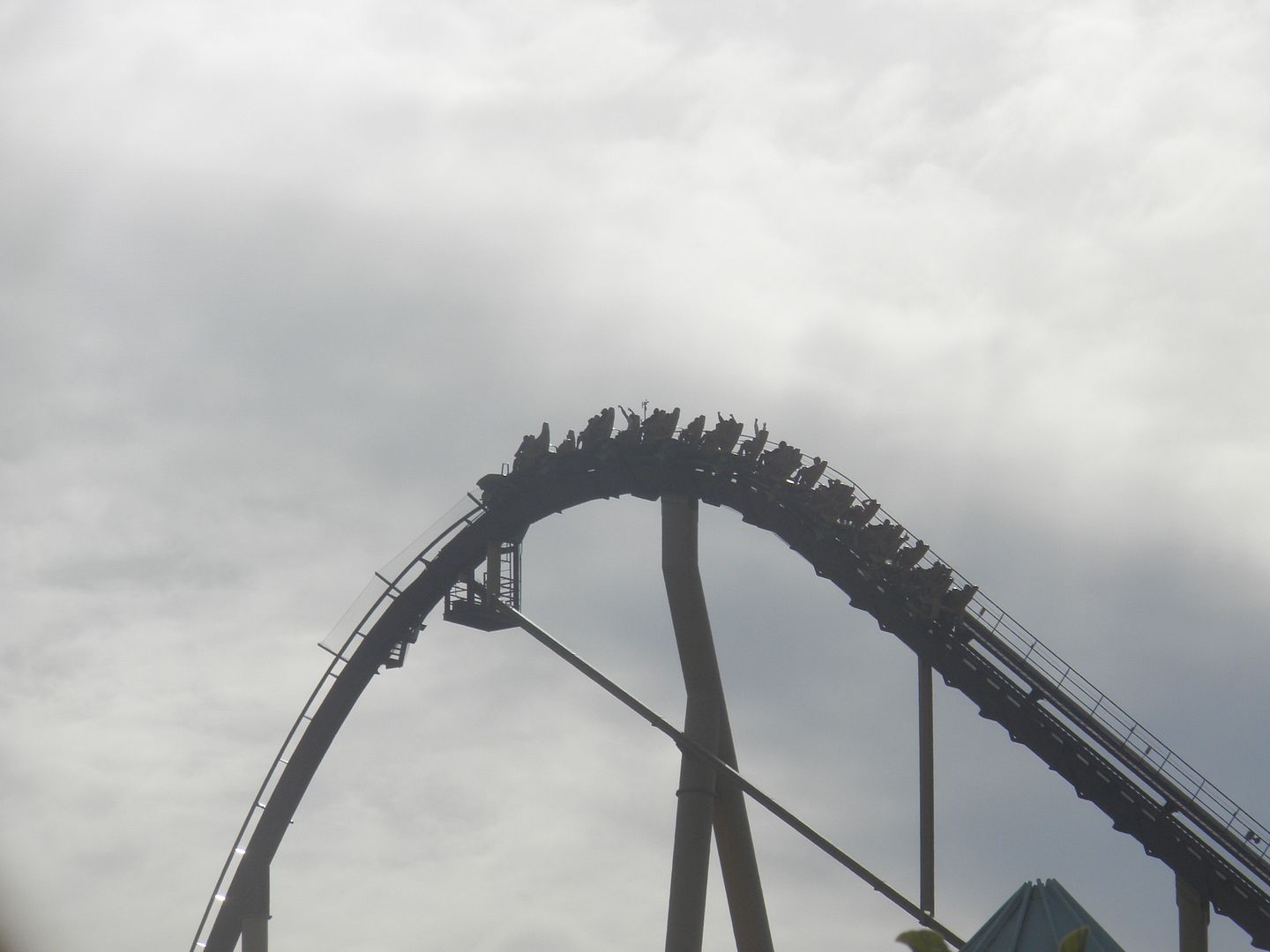 Diamondback: (Bolliger & Mabillard, Hyper, 2009) This gave a great ride. With the long line (about an hour wait) I could only get – 1 ride.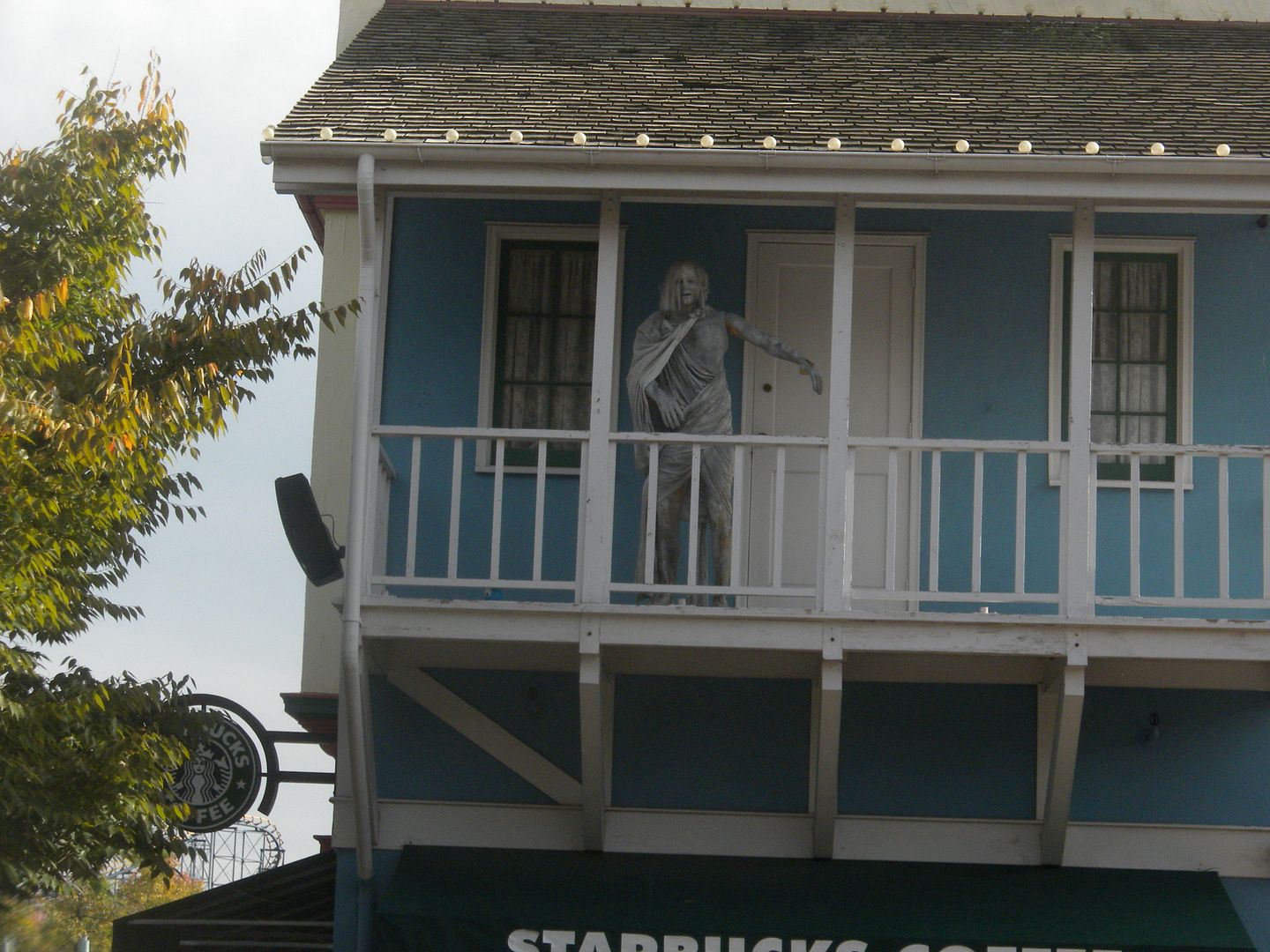 International Street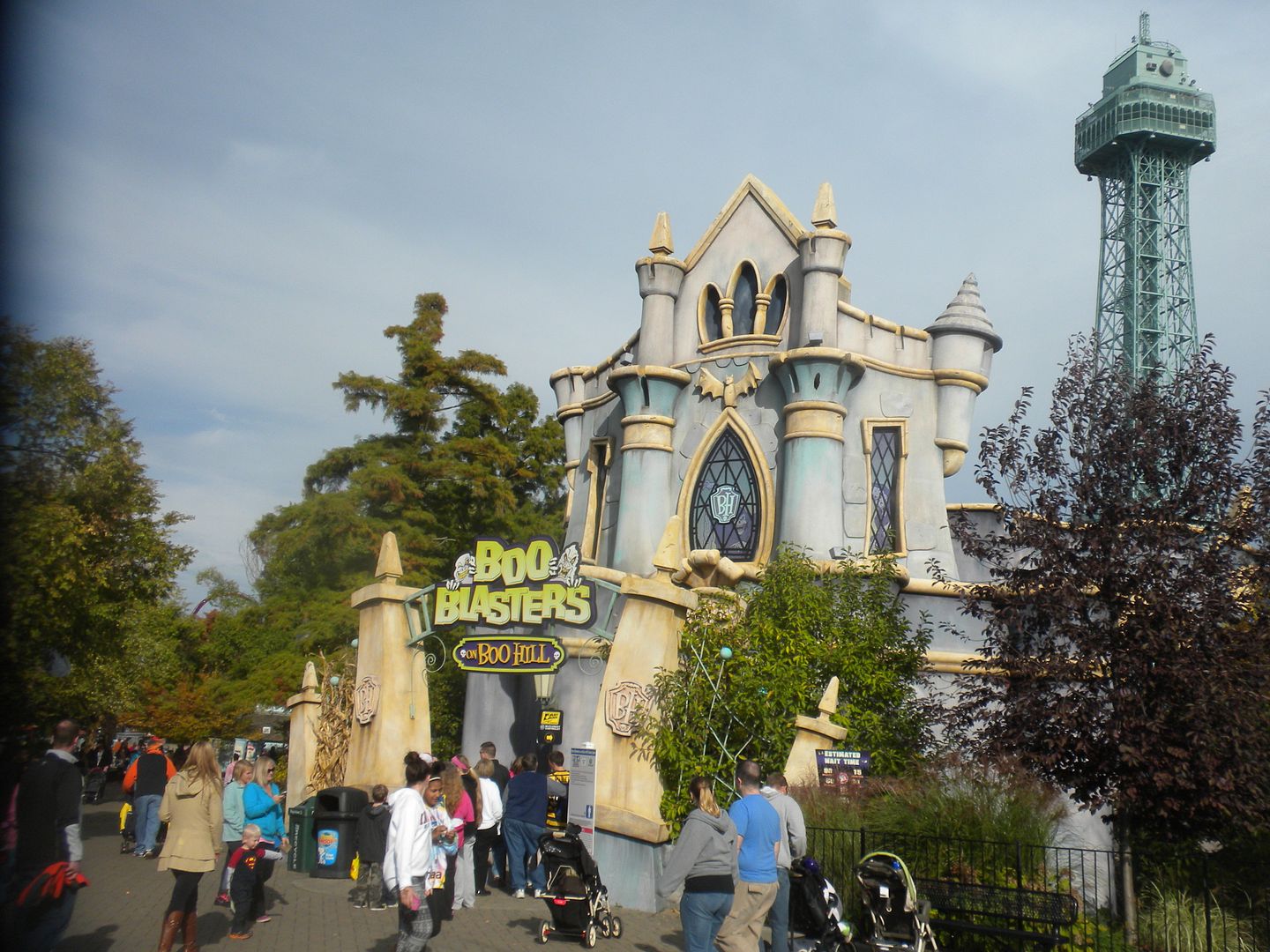 Boo Blasters on Boo Hill: This Sally Interactive darkride is a lot of fun – 1 ride.
Planet Snoopy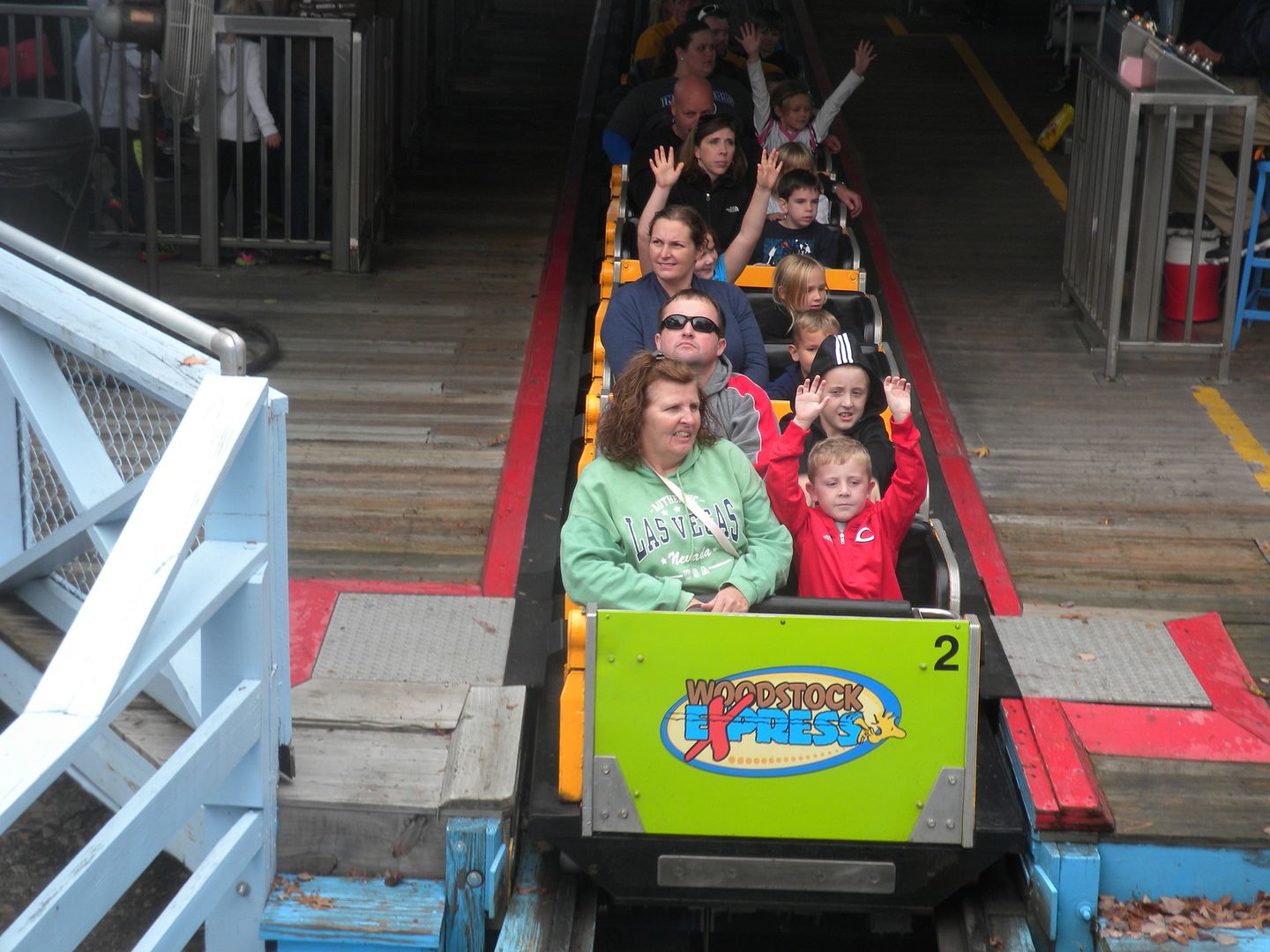 Woodstock Express: (PTC – John Allen, Family Wood, 1972)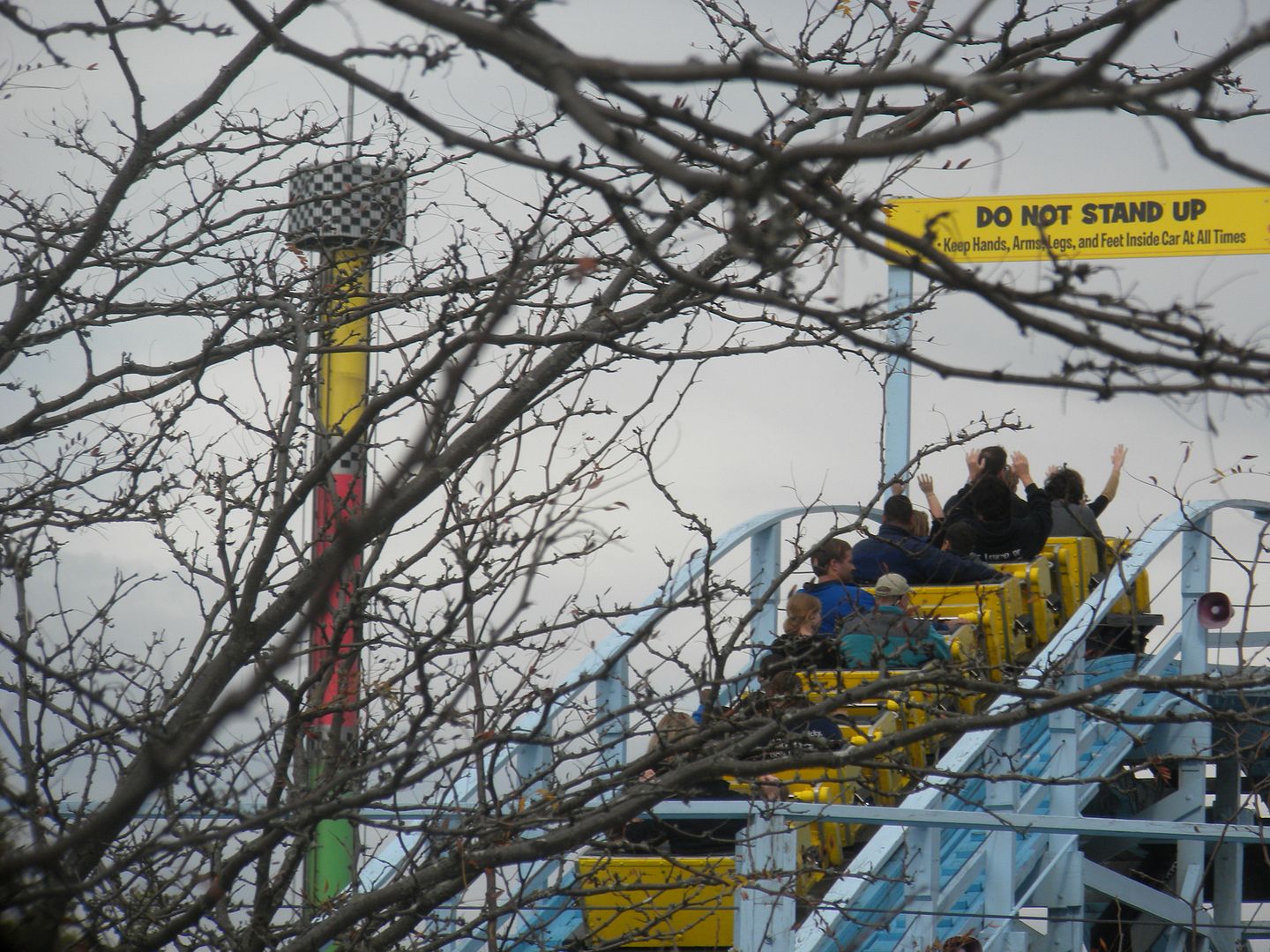 Previously Scooby Doo, Beastie and Fairly Odd Coaster, it is running good – 1 ride.
Halloween Haunt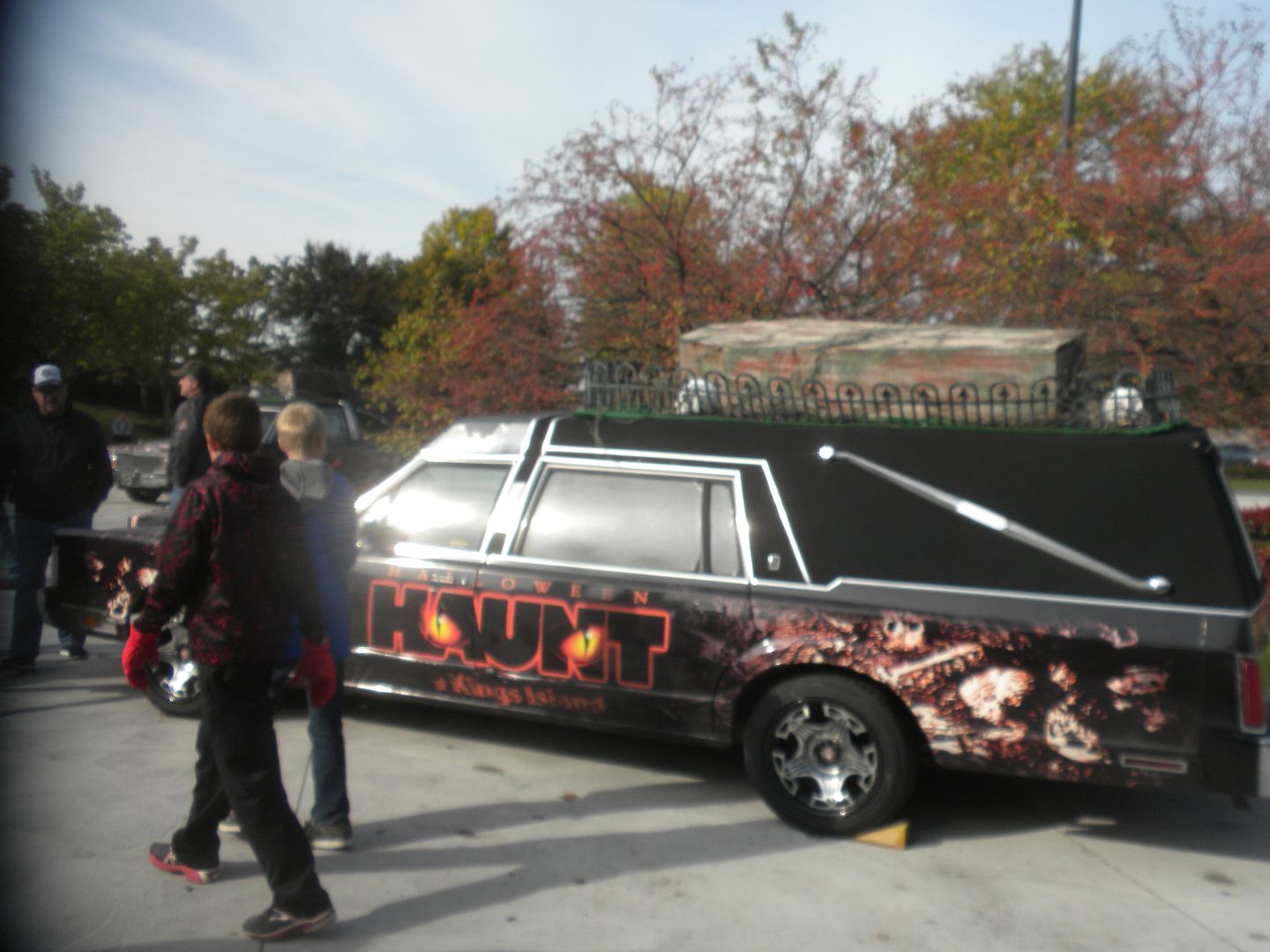 I had the opportunity several years ago to go the Halloween event at Kings Island, so I was glad for another time to get there. What I remember from that visit was how crowded it was and how little I got done. When I realized there were 11 houses, I knew I could not get to all of them, especially since I had to leave a couple of hours before the park closed in order to get enough sleep before driving to Chicago. I was able to get 8 of the haunts done as well as get in a few night rides, so I was pleased. I will list the Haunted Houses in the order of my favorite.


Madame Fatale's Cavern of Terror: Located in Rivertown, this was the best of the houses to me. It was based on a wax museum where the exhibits come to life. It was set in the basement of the old Tomb Raider ride and benefited from its highly themed queue. It was creepy and had lots of surprises – 1 walkthrough.


Wolf Pack: In Action Zone in the station of the defunct Son Of Beast (RCCA, Hyper Wood Looping Coaster, 2000-2009), this was highly themed and very well done. I should have waited until dark as light could get in, but even with some light it was excellent.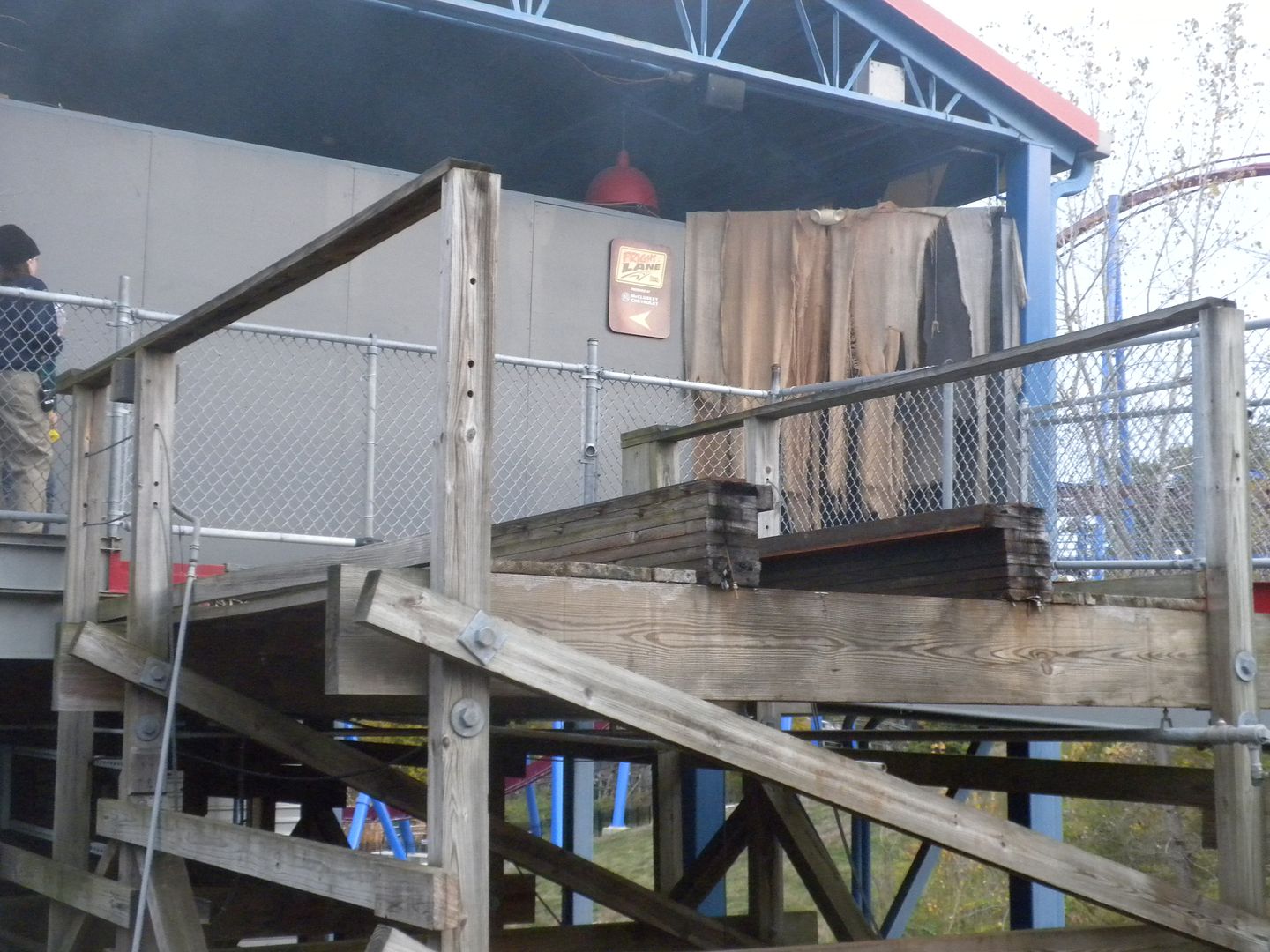 Plus I got to walk up Son Of Beast's old queue line and see at least a small portion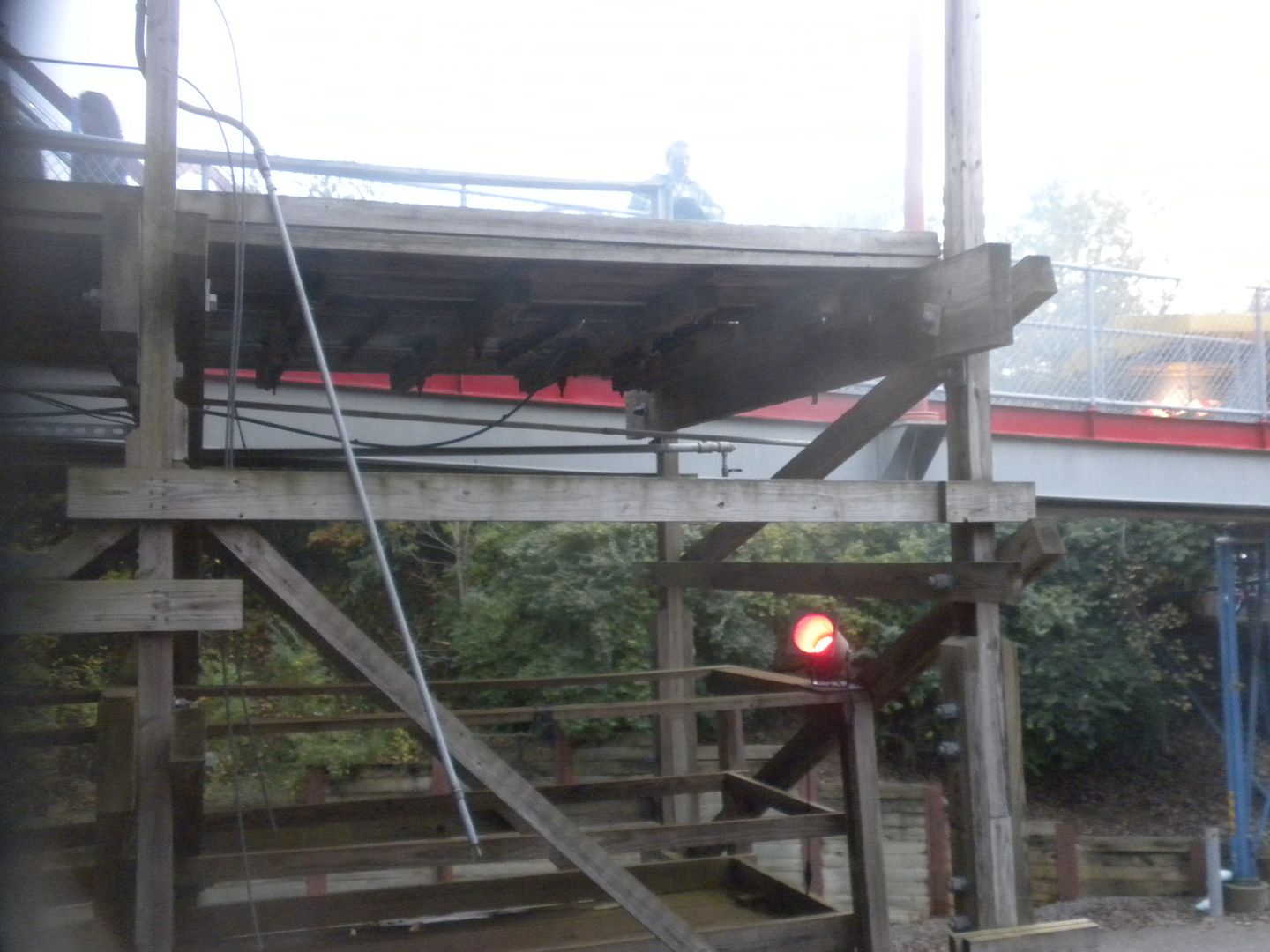 of it that is SBNO.


The track in the station is still in place and flooring has been put over it – 1 walkthrough.


CarnEvil: In Planet Snoopy, this 3-D clown themed house was very well done. I liked it better than the similar one at Carowinds – 1 walkthrough.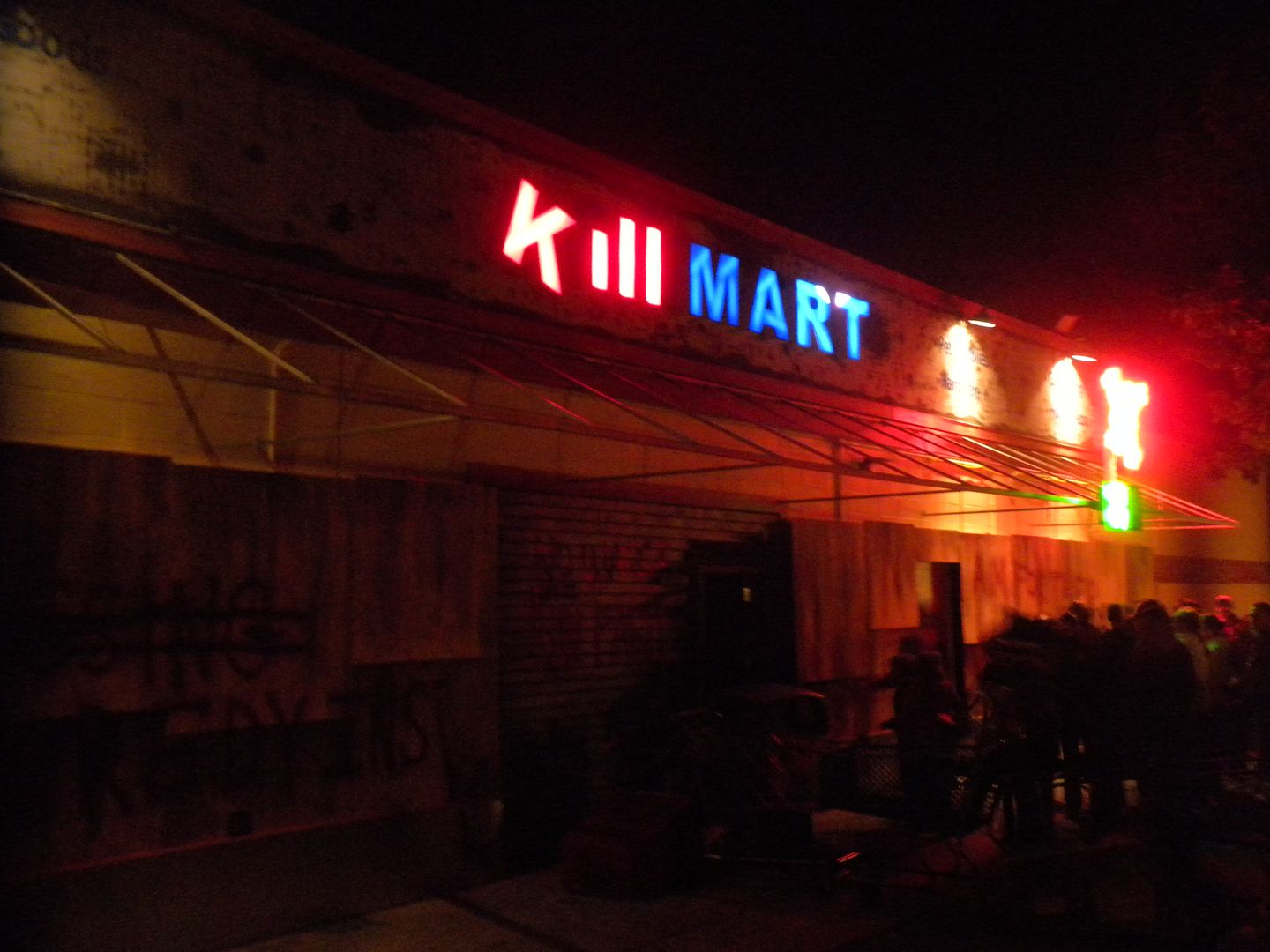 KillMART: In Coney Maul, this is a new haunt for them this year and it is very large. A haunted store is a unique theme and they carried out very well with a large number of departments. The line for this was over an hour, but I used a front of line pass from the meal I purchased at the picnic grove. Even with that I waited 30 minutes. I got to do the special key room, which was interesting but I am not sure it is worth the extra cost – 1 walkthrough.


Slaughter House: In Rivertown, this was new this year, and it was well done and immersive – 1 walkthrough.


Delta Delta Die: In Coney Maul, this sorority themed haunt was alright – 1 walkthrough.


Club Blood; In Action Zone, this nightclub themed haunt was alright – 1 walkthrough.
Board To Death: In Coney Maul and themed to board games, I thought this sounded interesting, but I had a hard time figuring out what games were what. A nice idea, but not as well executed as I hoped – 1 walkthrough.
I really wanted to do Tombstone Terror-Tory (Rivertown), which included the Train, but the line was long and I ran out of time. I also did not make it to Urgent Scare (Coney Maul) or Corn Stalkers (International Street).
I did not have time to see any of the Shows which included Blood Drums, Skeleton Crew and Ghouls Gone Wild.
The best Scarezone by far was Backwoods Bayou, which was very immersive and followed the long path from Rivertown to International Street. Freak Street in Planet Snoopy was the next most effective. The others had few scare actors: Cemetery Drive near Eifel Tower and Nightmare Alley from International Street to Action Zone.
I was impressed with the quality of the haunts and enjoyed my time there. The standouts here were the number of haunts and the quality of several, notably Madame Fatale's Cavern of Terror, Wolf Pack, CarnEvil, and KillMART. I got more done this evening than on my previous visit years ago as they seemed to move people through the houses very efficiently. I left at 11:00 and checked into the Kings Island Resort & Conference Center, unaware that I would be one of their last guests. The alpine themed hotel, once featured on The Brady Bunch and The Partridge Family, closed for good on November 2. It was pretty beat as the saying goes, but the price was good. The next morning I would head to Chicago.
Up Next: Six Flags Great America